Raising funds for PTSD Resolution
£652
of £10,000 goal
Raised by
36
people in 39 months
Hi my name is Suzie
Firstly I would like to thank you all for clicking on my link.
The support I've received from so many people has really moved me.
Ive seen so many people willing to support our Military friends, and show them, just how much we care, support and appreciate them.
I'm  excited to tell you that I will be fundraising for an organisation that is helping many of our military persons suffering PTSD called PTSD Resolution.
http://www.ptsdresolution.org/
The aim of the fundraising will be to raise as much funds to help military PTSD sufferers, obtain the help they need through PTSD Resolution.
Being a suffer of PTSD myself, brought on by my dramatic, abusive childhood, has made me realize two things. The suffering the Soldier goes through is considerable. Also that it can be a very lonely experience, with not a lot of avenues to turn to for help . 
I've set myself a challenge to create a music album and video. I've shared this journey publicly on my facebook page. Im not a musician, I've been told I cant sing, so it seemed to be a great challenge. I've written 5 songs and covered several songs and commissioned a music video. This project was funded by my father, who sadly passed away 13th august 2015. He served as a Coldsteam Guard. He wanted to help his fellow brothers and sisters.
I feel so passionate that support is made  available to our Military. To do that I need, with your help, to raise money to fund their treatment, I want to help these very important people in our lives, who went above and beyond to keep us safe and sacrificed all.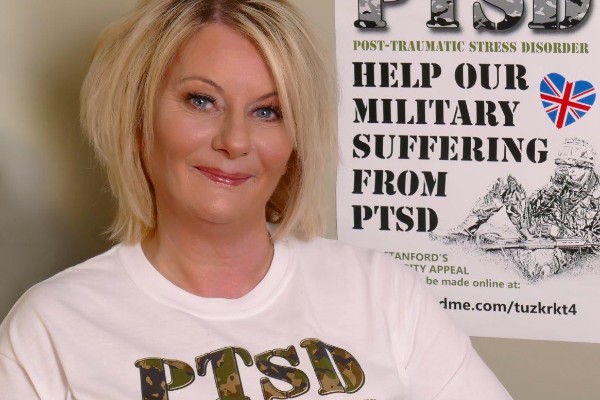 If this is something you feel you can help me with please  click the link below and support with your generosity.
I want to thank you in advance for all your help and support and together, we can make a difference.
Suzie. X
+ Read More