Help me pay off my student loans
$1,259
of $5,000 goal
Raised by
8
people in 8 months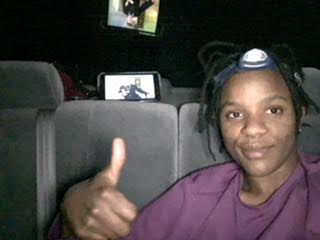 For those of you who don't know me or my story, my name is Alexis and I am a 29 year old sustainability professional trying to change my life by living on less and getting rid of my private student loan debt.  So on December 16, 2016, I gave away everything I owned and decided to live in my car so that I can pay off my private student loans and go on my long awated journey of self discovery, healing and adventure! You can read more about my journey and vision by visiting my blog at www.tmblingweed.com. 

So far I have paid of $12K of private student loans debt in 6 months by sleeping in parking lots, state parks, and watching every penny I spend while working my 9-5. Despite my monumental efforts, I still have $21,000 left. Plus, unexpected expenses (helping out friends, car repairs, taking a dream job for a $12K pay cut etc.) have left me a couple months behind on my journey. The only way I will meet my goal of paying off my private student debt before I must begin payments on my federal student loans in 2017, is to get a 2nd job and raise the rest.
And that's where you come in! Please support my tumble weed journey by donating as much or as little as you can.  All $5k will go directly to the student loan debt,  which will be enough to help me end my journey before 2017 (I will continue paying $2K payments every month on the loans). The wish list items are marked for my end year trip to Peru to celebrate a year of simple living, and to help out with a few anticipated expensees I didn't buget for. But there is also something in it for you to....
WHOEVER GIVES THE MOST by December 31, 2016 will be given $1,000, after I make my fundraising goal. That's right, if I reach my fundraising goal, I will give $1,000 away from my first paycheck to whoever has given the most! If I don't make my fundraising goal, I will still give $200 away to whoever gives the most. Feel free to donate a little out of each pay check or all at once. I figure we can all use a little help right?!
And if you are short on money or wish to contribute another way, please consider the following;
-Post my go fund me link to your Facebook page or Twitter.
-Email and share my site with friends or family members.
-Follow my blog to raise my views and increase my following.
-Let me do laundry at your place- saves me money and makes life easier.
-Feel free to put me up for as little or as long as you like- mostly needed when temperatures drop below 12 degrees or above 75 degrees.
-Pray for me, my safety and my journey.
-Let me help you with odd jobs like organizing, power point presentations, editing, pulling weeds or writing papers.

Thank you so much for stopping by! I took out the money and I fully intend on paying it back. It would just be nice to get some help so I can wrap up before winter AND start the next phase of my life- traveling the world, taking care of family and friends, investing in a meaningful project and committing to a debt free life.

Thanks Again,
Alexis 

For more information about my journey, visit www.tmblingweed.com or follow me @tmblingweed on Twitter.
+ Read More
Be the first to leave a comment on this campaign.