The Button's Recovery Fund
$20,285
of $10,000 goal
Raised by
338
people in 38 months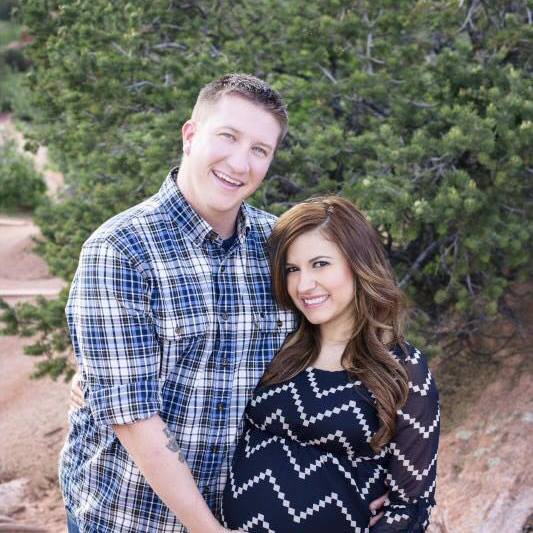 On August 3, 2015, Paloma and Frank were enjoying an uncomplicated labor process and were celebrating the impending arrival of their first child, Elsie Button.  The doctor had checked Paloma earlier in the day and she was doing well in the early stages of labor.  Unfortunately, at 12:04, Paloma started experiencing chest pain and difficulty breathing.  By G-d's good grace, the doctor walked in to check on Paloma, and at that moment Paloma passed out and stopped breathing.  The doctor rushed her into an emergency c-section and at 12:08, Elsie Button was brought into this world.  Due to Paloma not breathing, Elsie was also not breathing.  The doctor's were quickly able to resuscitate Elsie, while also continuing to work on Paloma, who was hemorraghing, and not breathing.  Thanks to the medical team's expertise, they were able to administer CPR, give blood, and save Paloma's life.
Since August 3rd, Paloma has been in the ICU fighting for her life.  Her heart and lungs took a hit during this incident, as well as her kidneys and liver.  Anyone that knows Paloma knows that she is a fighter.  As such, she is fighting a good fight and we are now rounding the bend and starting to look at her long term recovery.  As of today, she is still on a ventilator and has had three days of dialysis to help support her weakened kidneys.  We are not sure how long she will need dialysis to support her healing kidneys.
The best news is that Elsie is healthy and has been discharged to her daddy.  They are staying in the hospital to be near Paloma, and family has been here to support them.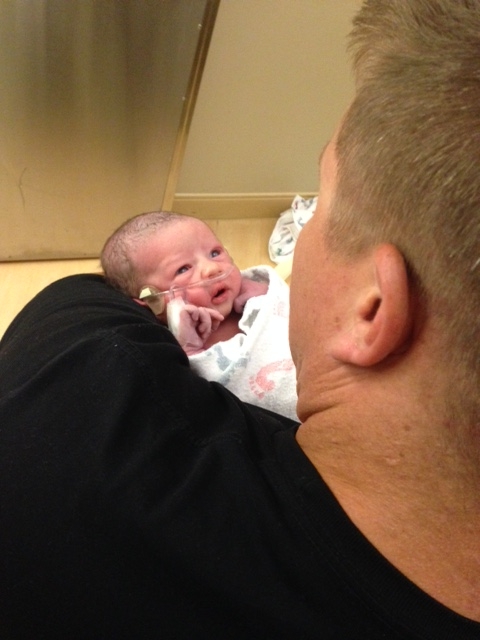 We now know that Paloma suffered an amniotic embolism.  A condition that strikes 1 in 100,000 women during delivery with a 15% survival rate.  Paloma is already a miracle!  We have faith that she will pull through this and survive, but it is going to be a long road of recovery.  They are projecting another month in the hospital, followed up with physical and occupational therapy once she is home.  At this point in time, we are not sure how long Paloma will be unable to work.  Frank was supposed to start his new, post army life, job today, but obviously is unable to start due to these circumstances.  His employer has been gracious in extending his start date, but we do not know how long it will be until he is able to start work.  
The bills are likely to grow:
1) Expenses related to living in the hospital - (Many have volunteered to cook meals, which has been a huge blessing!)
2) Medical Bills not covered by insurance - (an unknown at this time, but a huge stress to the family who is concerned about not being able to make those payments)
3) Loss of income related to Frank's delay in starting work and the delay in Paloma's return to work
4) Travel costs and loss of income for the family members who have traveled to support Frank and the baby during this time, and those that have committed to come help support Frank and Paloma until she is well.
We have set up this GoFundMe to try and raise some funds for this miracle family.  This past week has felt like a decade, and our goal is to try and reduce some of the impending stress so the next few weeks don't age this family anymore than they already have.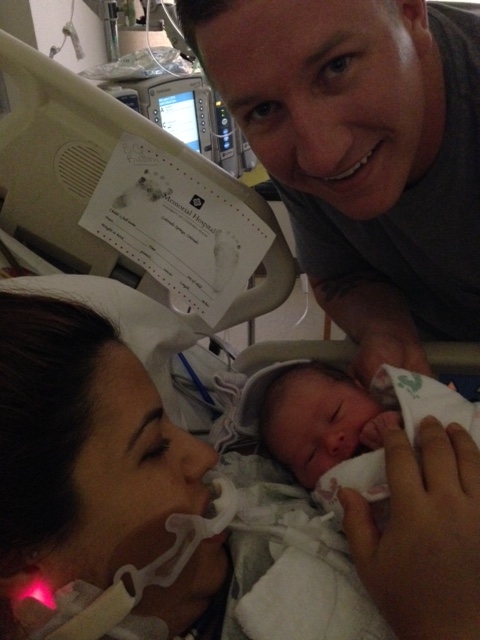 The doctors were able to lower her sedation enough for her to see baby Elsie for a few minutes last week.  This is the Button family's first family photo.  We can't wait to share more as Paloma continues her recovery.
+ Read More