Thrust - The Hostel Redefined
$10,835
of $20,000 goal
Raised by
20
people in 49 months
Watch our video: 
Thrust Hostels Company Profile
Visit our website:
Thrust Hostels
Visit us on Facebook: 
Facebook page

Visit us on Instagram: 
#thrust_hostels
Visit us on Twitter: 
@thrusthostels
View our Gust profile: 
Thrust Hostels, LLC

Quick Summary
What: LGBTQ-focused hostel chain 
Purpose: Raising funds pre-launch
Target Deadline: Launch in late 2017
Contribution Amount:  All contributions welcomed
What's In It For You: Induction into our Contributor's Hall of Fame.  Entry into our exclusive opening ceremony and masquerade ball for the launch of our flagship Fort Lauderdale facility.  
Detailed Info
Hi everyone,
Thrust Hostels is poised to be the first LGBTQ-focused hostel chain in North America.  The Thrust team wants to thank you from the bottom of our hearts because we couldn't have gotten this far without you.  Thanks to you, we have a beautiful website and a prototype we can use to show our vision of creating an LGBTQ-focused oasis to investors.  Your contributions have also helped us get to the Collision Startup Conference in New Orleans, Louisiana where supporters just like you agree that this is an idea whose time has come.
The road to securing investor funding is not an easy one, but we have a phenomenal team in place and are up for the challenge.  We still need to continue our marketing and outreach efforts and so your continued support is greatly appreciated.
For this next phase of our campaign, we want to provide every supporter who contributes $25 or more to our GoFundMe page a ticket to our grand opening masquerade ball in Fort Lauderdale and a one-night stay in our hostel post launch.  We still welcome contributions of any amount, and as we've done in the past, any contributor to our page will be inducted into our Contributors' Hall of Fame.  It's our way of saying thank you for believing in our vision.
Finally, we hope you'll follow us on social media for updates.   You can also join our meetup group,
Thrust Adventures
, if you live in South Florida.
We can't wait to get off the ground and we know that with your support, we will!
- Oneil
Founder, Thrust Hostels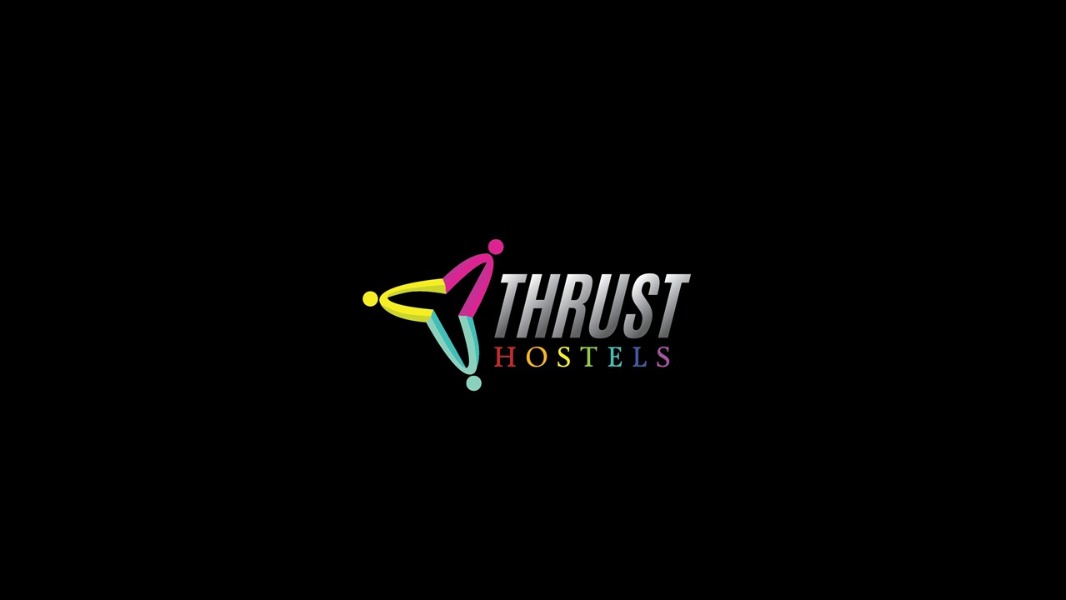 -----
Background
I came up with the concept for Thrust when I was planning a trip to Rio de Janeiro back in 2009.  As a gay male, I did a search for gay hostels in Rio and came up empty handed.  I was surprised that in a city as gay-friendly as Rio there were no LGBT hostels, just many that claimed to be "gay-friendly."  Fast-forward to 2014, I took a trip to Atlanta and discovered that there were no gay hostels there either.  Already realizing that there were no gay hostels in Fort Lauderdale, I decided to do a search across the US.  Guess what?  There are no operating LGBT-focused hostels in the entire United States!
Well, it's time for a change.  And so Thrust is launching its first and flagship location in Fort Lauderdale, FL - the Yachting Capital of the World. Our hostels will be "straight-friendly" but designed with the LGBT traveler and experience in mind.  We've already had our business plan reviewed and vetted by our local Small Business Development Office and we're currently in talks with several investors.  Until we secure full funding for our venture, we'll need your support for basic costs connected with marketing and investor outreach. Crowdfunding has also been cited as a great way to prove to investors that we have grassroots support as well as skin in the game.  All contributors will be acknowledged in our prototype and inducted into our Contributors Hall of Fame (unless you choose to donate anonymously).
*Special thanks to all supporters who helped us secure funding for our prototype and to Rui Marcos and the crew of
Talqual Filmes
 for producing our amazing crowdfunding video!!
+ Read More
Be the first to leave a comment on this campaign.