The Surf Speaks Project
$1,849
of $2,500 goal
Raised by
26
people in 39 months
ABOUT THE PROJECT 

Created by twin sisters Sheryl and Sherry Davis,
The Surf Speaks: Voices of a Living History
 is an inaugural effort to document the "February Family," a community of rock & roll fans from across the country and around the world who travel to Clear Lake, Iowa, each February to attend the historic 
Surf Ballroom
's
Winter Dance Party
. This annual event commemorates the final career performances of rock & roll pioneers
Buddy Holly
,
Ritchie Valens
 and
J.P. Richardson
 ("The Big Bopper") that had taken place there on Feb. 2, 1959. 
This field study and crowdsourced oral history project will frame the broader topic of the music fan's significant yet unheralded role in the preservation of popular music landmarks while developing a case study that specifically explores the February Family's personal connections to the Surf Ballroom and their motivations for guardianship of its Winter Dance Party legacy.

ABOUT US
Sheryl
 and
Sherry
 are emerging music heritage preservationists impassioned to assist non-profit organizations and other community groups in discovering, preserving and successfully stewarding the special places that tell the story of American popular music. Their first visit to the Surf Ballroom for the Winter Dance Party in February 2016 is a pilgrimage that has been in the making since childhood. The Surf Speaks,
the sisters'
 first collaborative effort in historic preservation, was born out of their lifelong affinity for 1950s rock and roll and a genuine admiration for the stories of three visionary artists, their music and a place that encapsulates the national spirit they personified.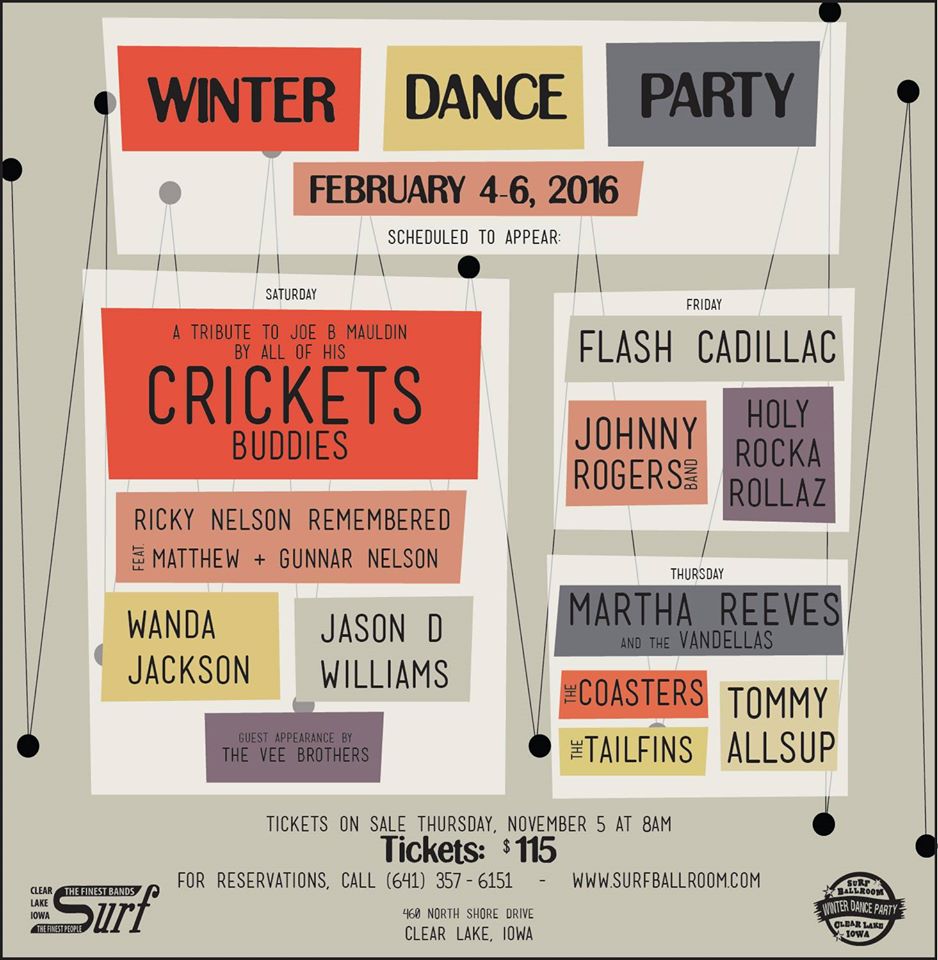 YOUR INVESTMENT IN ACTION! When you support The Surf Speaks project you become part of the continuing story of rock and roll, the Surf Ballroom and the Winter Dance Party legacy!
The Surf Speaks is an independent project for research and educational purposes (we are not receiving any financial compensation for our work) so fundraising is necessary to offset travel, research, promotional and production/post-production costs. Your donation will go to work immediately to help cover these expenses as well as to make the following possible: 
PROJECT OUTCOMES· 
The
 first record
of a Winter Dance Party commemorative event from the perspective of the February Family, providing invaluable firsthand accounts for the Surf Ballroom's archives and future heritage interpretation and programming initiatives. The Surf Speaks will be a multi-media account consisting of photos, videos, paper materials and other memorabilia that will also contribute to the Surf Ballroom's Pictorial History Book project. Copies of the collection will be presented to the Iowa Rock and Roll Music Association Museum, Rock and Roll Hall of Fame and Museum Library and Archives, Buddy Holly Educational Foundation, Buddy Holly Center and the families of Buddy Holly, Ritchie Valens and J.P. Richardson.
· Publications
in the
International Journal of Heritage Studies
 and 
Popular Music History 
as well as various news/media outlets to benefit public education and outreach in the areas of American popular music, historic preservation, music education and arts advocacy, economic revitalization and the social sciences.
· Inaugural research
 to illustrate how personal experiences, emotional attachments to place and feelings of musical and environmental nostalgia drive new and continued stewardship and relevance of interpreted music heritage sites. The Surf Speaks will create a prototype for future projects and add further credibility to growing public support for changes in historic preservation policies and practices that prioritize the participation of citizens and reflect human capital and emotional intelligence.

AN AMERICAN ICON: THE SURF BALLROOM

The Surf Ballroom was built in 1948 on the shores of Clear Lake, Iowa. It was inducted into the Iowa Rock 'n' Roll Hall of Fame in 1998 and designated a landmark by the Rock and Roll Hall of Fame and Museum in 2009. The ballroom was listed on the National Register of Historic Places in 2011, acknowledging not only its association with rock and roll history but its Streamline Moderne design and atmospheric South Seas-inspired interior. Today the Surf is a non-profit corporation, operating as both a museum and performance venue. Photos: Craig Kienast, Images Photography.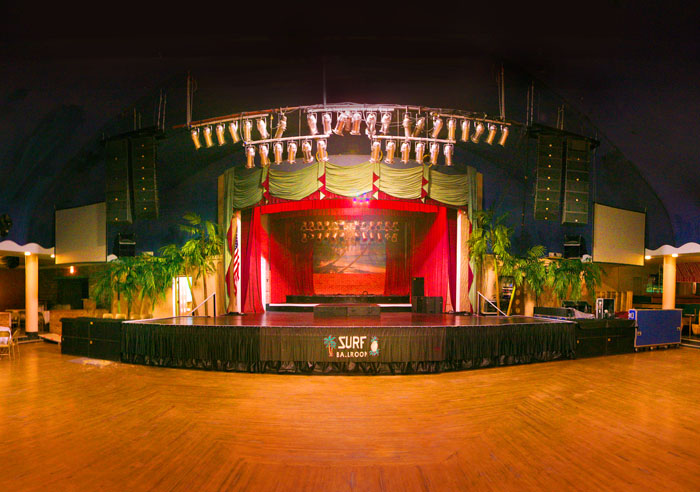 The last known photographs of Buddy Holly and Ritchie Valens were taken by teenager Mary Gerber at the Surf Ballroom on Feb. 2, 1959. Watch this 
video
to discover the incredible story behind them!
+ Read More