90
34
Help me open a Bakery: HighlandPark
$20,196
of $52,000 goal
Raised by
111
people in 14 months
My name is Sam Castillo. I am a resident of Highland Park, New Jersey, and an avid baker.
For over 8 years I was a cook/waitress in town at The Dish Cafe. I watched your kids grow up and go off to school, couples that were just going on their first dates—now married with kids, regulars that I was so happy to see and talk with every day. I made some amazing friends, connections for jobs and even met my wife while I was waiting tables at The Dish. My wife, Lucky Jo the carpenter, has worked in many of your homes throughout town and probably knows more people than I do now.
When I started working at a larger company, I felt less connected to the community and all the people I had grown to know over the years. One of the things I love about Highland Park is that it is a town of Neighbors.
And as one of your Neighbors I would like to give the town something that it has been missing, a small hometown bakeshop, The Cook & The Carpenter Bakeshop.
People always say 'do what you love' and the thing I have always loved is baking.
I was trained as a scratch baker in high school and landed a job as a baker and pastry chef in a big hotel, then baked my way right into a college degree at Rutgers. I would even bake on days I should have been studying for finals!
After a number of years in the corporate world I have found myself at a crossroads: I could continue to sit at a desk where I would just do a job
OR…
I can open a bakeshop right here in the town which I have called home for over 20 years.
I have put together a business plan, found a location and started buying equipment. Unfortunately, as a 'start-up' the bank will not lend to me because I have no actual record of making money as a baker.
And even though I assured them that I make pretty good bread and I am kind of adorable, "No Go!"
It has been said that it takes a village…
Well, I believe it may take a borough to help build The Cook & The Carpenter Bakeshop.
So I am coming to you out there in my community to ask for donations to help bring The Cook & The Carpenter Bakeshop to life!
I have set a financial goal for equipment (oven, refrigerator, freezer, mixer, storage, etc), refurbishment of the space on the main street through town (construction, electrical, plumbing), as well as rent for one year. One of the things I've learned working in town for a number of years—it doesn't matter how good your product is, if you cannot pay your rent, you will go out of business.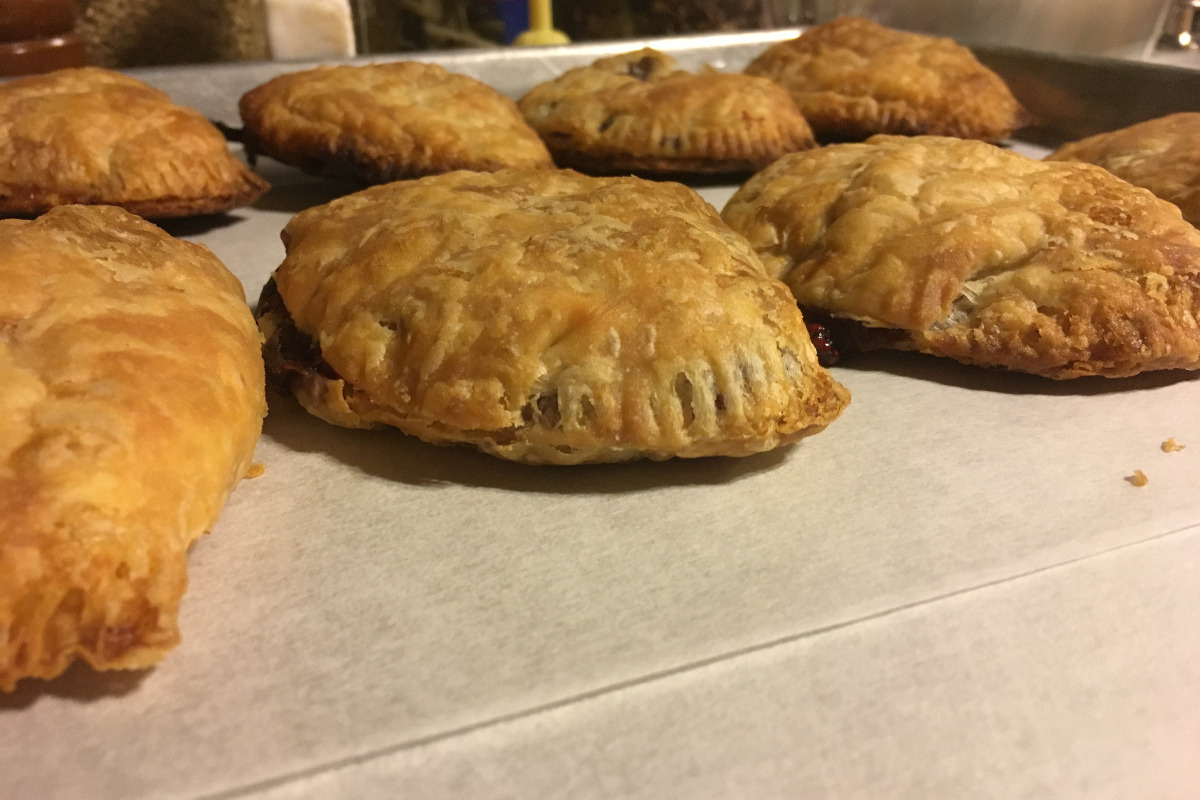 I have been testing my breads and pies with local friends for months now and all have said the same thing—When are you opening a shop?
I intend to get The Cook & The Carpenter Bakeshop up and running by September 2018, right in time for returning students and professors.
The plan is to sell artisan breads, small hand pies and some pastries.
So all of you friends and neighbors out there, please send this link to people you know, people who are interested in beautiful artisan breads made by a member of your own community that will be mixed, baked and sold directly from a local storefront.
I want to bring back the idea of a hometown bakery where people can walk into The Cook & The Carpenter Bakeshop, grab a loaf of freshly baked bread, take it back to their dinner tables and share a bit of baked goodness.
Visit the website to see a little more about us.thecookandthecarpenter.net 
+ Read More