The Renovation that turned into a Rescue
$4,625
of $175,000 goal
Raised by
20
people in 4 months
The Renovation That Turned Into A Rescue…
…or how trying to re-use a 50-year old vacant building for a needed social service can turn into a budget buster. 
The Backstory:
Poverty runs deep in Oregon's Josephine County, especially among the almost 25% of the population 65 or over.  For many of these seniors, the Food & Friends Meals on Wheels and Senior Meals program is the source of the only meal they'll have that day, whether that meal is delivered to the homebound, or is served at a meal site for those who are still able to get out in the community.  Especially important to our homebound seniors, the volunteer bringing the hot nutritious lunch is not only trained to perform a rapid safety check (26,000 last year) of "their" senior during delivery, but is often the only person the senior will see until the next delivery.  This combination of food, socialization, and safety checks is critical to the physical and mental health of seniors and to their ability to continue to live where they most want to – in their own homes.
Who Are We?
Food & Friends is Southern Oregon's only Meals on Wheels program, providing an average of 240,000 meals a year to seniors in the region, nearly 90,000 of which go to Josephine County. We are only partially supported by federal funds, and must raise almost half of our budget every year from local sources.
What Is The Community Getting Out Of This Project?
The building will provide the central meals distribution point for all of Josephine County – the place where volunteers will package the food, load up their cars, and head on out to deliver lunch to the homebound.  It will also serve as the source of bulk food to be delivered to the county's five other meal sites, as well as function as the entire region's largest single congregate meal site.  In addition, because the meals program doesn't need all of the building's 8,000 square feet, we are partnering with two other senior services organizations – Northridge will offer the county's first adult day care facility, and TeamSenior will provide a variety of ongoing activities and educational opportunities for the region's seniors.
Why Are We Asking For Help?
In the past we have been able to keep our costs down by using donated space to house the major operations of the program, but after yet another notice that we would have to vacate our current space we finally decided it was time for Food & Friends to find its own home.  We had $100,000 squirreled away after 12 years of saving to use as leverage in our fundraising, and after a year and a half managed to cobble together funding from 16 different sources (boy was that a lot of  leg work and grant writing) to purchase and start renovations on this relic of a building.  Unfortunately, this former church has turned out to be in worse shape than we all thought – hence the more rescue than renovation in the title above.  When construction finally began in October, it gradually and painfully became clear that there is only so much a  building inspection can uncover, which in our case meant that the dry rot and termite damage was much more extensive than anticipated, a large area of wall framing was far from up to code, the outside walls had almost no insulation, and a major portion of foundation block work was essentially devoid of mortar (take a look at the pictures below).  One of the workers on the project joked that the building appeared to be still standing more out of respect for the neighborhood than for any real structural reason!  That would have been funnier if not for the fact that our budget has been shredded by the unexpected cost increases.
What Is Our Fundraising Goal?
We've  raised enough money to complete about 90% of what's needed, we just need another $175,000 to finish this up and get back to focusing on filling significant gaps in the social safety net down here. We know, it's a lot of money, and we are still hoping to find a grant source that somehow managed to hide from us over the last 18 months, but unfortunately time is short (the building is scheduled to be finished by May), and we've already approached the most likely sources of funding.  Honestly, we've worked as hard as we could to get to this point, now we need your help to get us to the finish line.
Is This Worth Your Contribution?
We have lots of stories of volunteers saving the lives of seniors they find injured or seriously ill when they make their deliveries, we have any number of letters and emails from family members near and far who express their gratitude for the fact that someone is looking out for their elderly relative, we regularly get lovely little notes from the seniors themselves telling us how much the program and "their" volunteers mean to them, and we have quite a few volunteers who have been with us for two and three decades because they believe so deeply in this program.  But the latest sign that this program is truly loved by the community was totally unexpected -- the general contractor working on the building, Siskiyou-Cascade Construction, is donating a significant amount of the lumber we need in order to help us out.  How often does that happen?
Please show your support for Food & Friends and our region's seniors by donating to this worthy cause today.  Large or small, every donation counts, and with your help we can rescue this renovation!
Prior Donations
State of Oregon CDBG        $947,582
City of Grants Pass                 $241,000
Food & Friends                          $109,542
AllCare Health                           $100,000
Josephine County                    $100,000
Collins Foundation                     $80,000
Or Comm. Foundation             $30,000
Ben B. Cheney Foundation    $30,000
Primary Health                             $15,000
Cow Creek Foundation            $15,000
Ford Family Foundation          $10,000
Carrico Family Foundation    $10,000
Carpenter Foundation                 $8,000
West Family Foundation            $7,946
Four Way Foundation                   $7,500
Calgary  Luth. Stitchcrafters     $5,000
Walmart Community Grant      $1.000
Individual Donations                    $11,923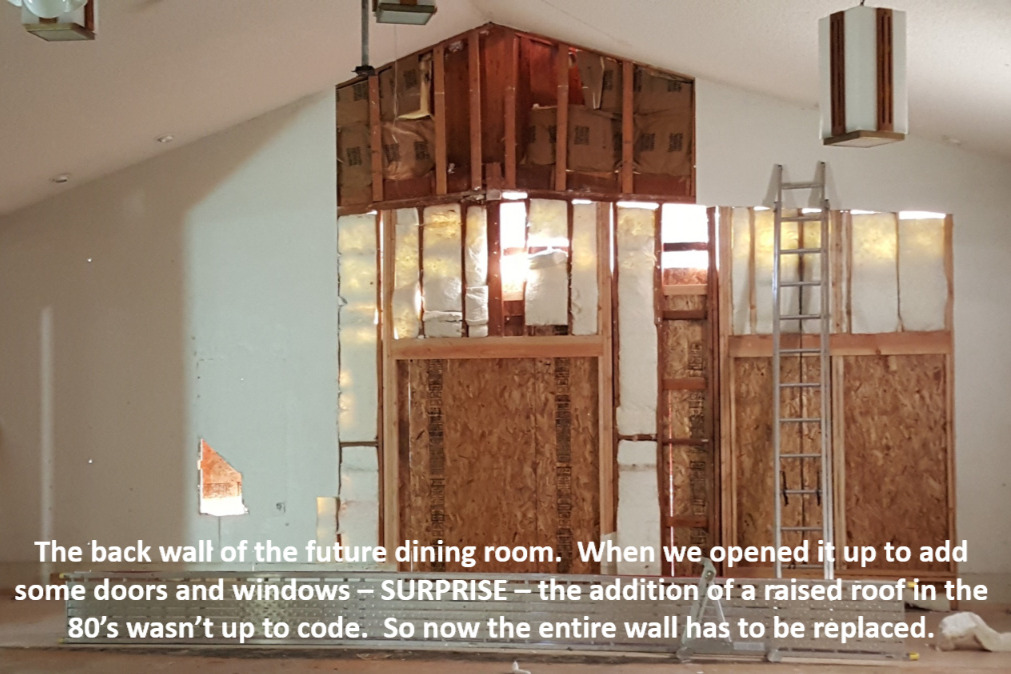 + Read More
Update 1
3 months ago
Share
Just recently the Calgary Lutheran Stitchers donated $5,000! Thank you so much.
+ Read More