The Puppet Movie ~ A Trilogy Based on a True Story
$28,000
goal
Campaign created
3 months
ago
Welcome to The Puppet Movie.  A film about Puppets who embark on an epic "Road Trip" to save their toy store.  An original screenplay & novel based on a true story.


Whatever happened to the Puppets after the toy store closed?  In The Puppet Movie we explore the adventures of three puppets and their puppet master on an epic quest across the USA for life, liberty, and the pursuit of happiness.  The Puppets, with little or no money, crisscross the country from California to New York, working odd jobs and meeting a wide range of interesting people.  On their journey they frequently stay in dilapitated hotels that suck.  On one particular dark and stormy night while a lodging  in a haunted hotel somewhere in Arizona, they find a secret tunnel that leads to an underground server room, and a webmaster named Timmy (A Sock Puppet) who acts as a conduit that draws the crew into a series of extraordinary experiences.

Along their way, Timmy and The Puppets encounter personalities ranging from a mystical shaman, to major film stars, to a variety of other travelers, day laborers, and characters of the road, including extra-terrestrial aliens and UFO's. It is these adventures, and the transition to their role as the Apps.sucks founders, that comprise the majority of the plot.

During an impromptu board meeting the Puppets realize that it's not just living on the road that sucks, but many things in life suck, like for example; some Food.sucks , investing in Bitcoins.sucks , network Comedy.sucks, and even many Apps.sucks  .  It was this epiphany that Timmy the Webmaster had that began his quest to build a network of Infotainment portals around things that sucked.  They didn't know it at the time, but on this day, the Puppets inadvertently changed the course of human history forever, .... by launching a new social network called App.sucks Timmy & The Puppets, actually made The World a Better Place.


This film will tackle the social issues of bullying, homelessness, and mental illness in children, and how puppets can be used as a form of expressive therapy (see press release at bottom of this page). If you would like to help make this movie possible, please consider making a donation today and/or tell a friend. 
P.S. We're putting the band back together!  

Read This First: A List of 9 low budget indie film successes: 

FOREWORD

"[The] freedom to think as you will and to speak as you think are means indispensable to the discovery and spread of political truth…. [I]t is hazardous to discourage thought, hope and imagination.…"
—Louis Brandeis, Justice of the U.S. Supreme Court, 1916 to 1939

"There comes a time when people get tired of being pushed out of the glittering sunlight of life's July and left standing amid the piercing chill of an alpine November.  There comes a time...."
—Martin Luther King, Jr., Civil Rights Leader



"Justice is the great work of human beings on Earth. Without justice there is no freedom, there is no liberty, theres no fulfillment of human possibilities. The condition of life, liberty, and the pursuit of happiness, is that the people must rule. Most of the great changes in our planets history come from less than 1% of the people. For many changes in our country, and the world it's a lot easier than we think. The word "sucks" is now a protest word, and it's up to people to give it more meaning."
— Ralph Nader, Consumer Advocate


Association of American Publishers (AAP) Celebrating Freedom of Expression 

Definition: English Slang / Idioms: "Suck | Sucks | This Sucks!" [VIDEO]

Definition of 'sucks' (Collins Dictionary): "an expression of disappointment" 

ICANNWiki.org/.sucks ~The Internet Corporation for Assigned Names and Numbers (ICANN) 

Ralph Nader Declares New ".Sucks" gTLD A Protest Word


 About The Puppet Movie

ACT I ~ The Prelude 

See The Original ePuppets.com Website (2014 - 2017) 

Who / What is ePuppets.com? 

See Inside The Original ePuppets.com Toy Store (Google Store View 2015) 

MarketWatch: Online Startup ePuppets.com Opens Retail Toy Store on July 4 in Downtown Mt. Shasta, California 

Parent Magazine: Holiday Gift Shopping – Two Local Toy Stores Bring Back The Fun

PRNewswire: ePuppets Studios Launches FaceMashTV a New Web Series About Puppets Playing With Food 

Mt. Shasta Herald: Owners of the toy store ePuppets are considering closing, but they're doing all they can to stay afloat. 

Redding Searchlight (Front Page Sunday Edition): Mount Shasta retailers struggle in internet era

PRNewswire: ePuppets Voted #7 Top Tech Startup Winning an Exhibition Spot at Crowd Invest Summit West December 7 - 8 in Los Angeles 



KVNV Channel 10 ActionNewsNow (Chico, CA): Mt. Shasta Stores Stuggling to Keep Open  [VIDEO]

KTVL Channel 12 CBS (Medford, Oregon) Small businesses close up shop in Mt. Shasta [VIDEO]

ePuppets & Blue Summer Star Band on PBS KIXE Channel 9  [VIDEO]

Blue Summerstar, Luma lor and ePuppets at PBS (Audtion) [VIDEO]

ePuppetsTV Studios Presents: Blue SummerStar "When You Love What You Do!"  [VIDEO]

ePuppets - President & CEO at Crowd Invest Summit 2016 [VIDEO]



Who is Pulling the Strings in New Puppet Reality Television Show?

Live Puppet Show on November 27, 2015 During Mount Shasta's Winter Magic Festival

MOUNT SHASTA, Calif., Nov. 19, 2015  -- It's being called the first reality television show for puppets. A new cast of characters has taken up residence at a family owned toy store in Mt. Shasta, California. The performers will star in their own television show on ePuppets TV sometime in early 2016.

The pilot episode of the show introduces an alien puppet named Morry the Lemurian who becomes stranded in a toy store. At night, after the toy store closes, and its owners go home, the puppets in the store come to life after being awakened by magic jelly beans given to them by a gnome who likes puppet shows.

"Toys coming to life at night or when grown-ups are not around is a classic storybook theme that we wanted to explore with a television show," said Daniel Bryan, co-founder of the Mt. Shasta, California puppet and toy shop, ePuppets.

Bryan has hired production industry leaders to build many of the characters that will be featured in the episodes – one is a Bigfoot character named Mitch Randal.

"We are very excited to be working with ePuppets on these wonderfully creative endeavors to share the magic of puppets with the world," "When ePuppets asked us to come up with a custom Bigfoot puppet we jumped at the chance to create an amazing magical character that we wouldn't mind hanging out with in the woods!"

"Just like reality television, we will have likeable puppets and some who are not as easy to figure out," Bryan added. "As we move forward with our retail operations, we'll also be introducing new characters and creating opportunities for licensing and entertainment programming."

In addition to taped episodes, ePuppets will be performing a puppet show at Parker Plaza on Friday, November 27 at 1:30 pm during Mt. Shasta's Winter Magic Festival.

"Retailer ePuppets is the type of toy store that children love. It makes a great addition to our downtown and provides products that the Mt. Shasta area didn't have. Please stop by the toy shop and see for yourself," said, Mt. Shasta Chamber of Commerce.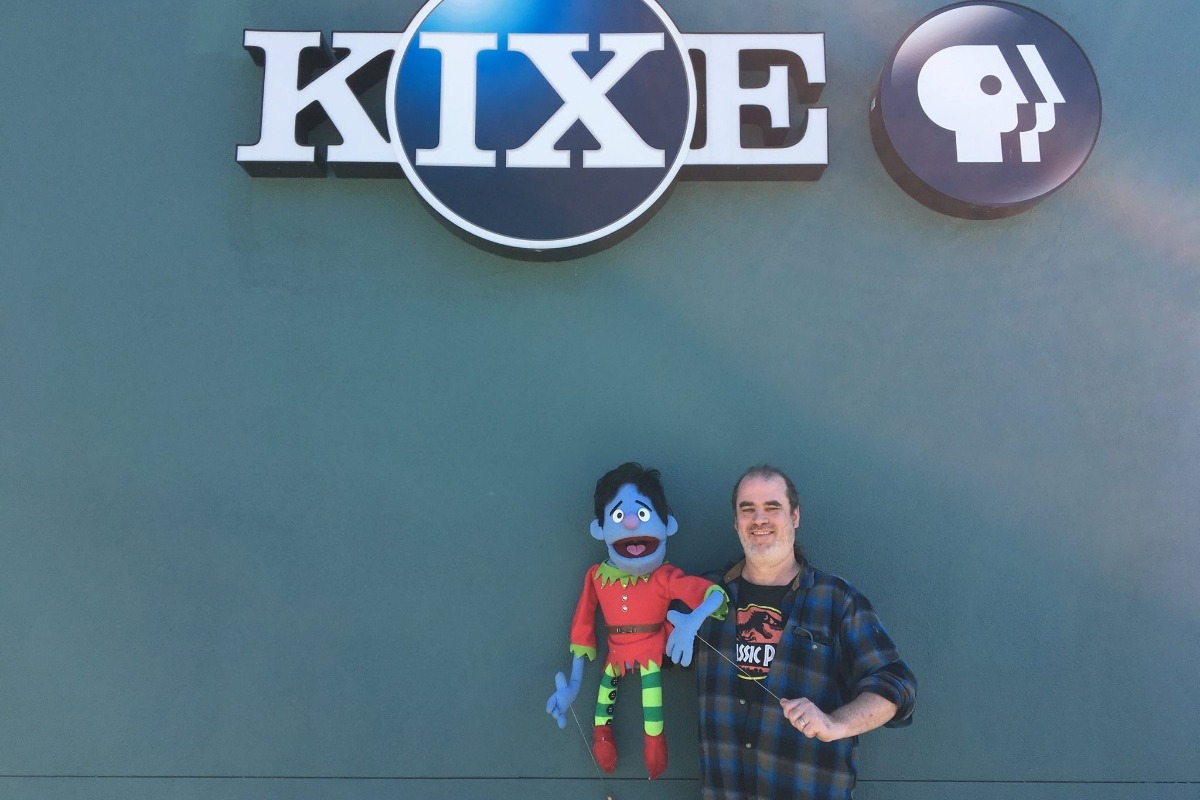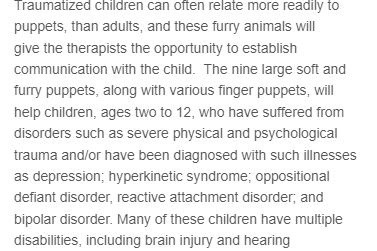 Support The Puppet Movie Project:  Donate Today!

To be continued...

<insert the rest of the story here.   Stay Tuned for an official Press Release>

The Puppet Movie Trilogy
The Puppet Movie I: Genesis 1.0
The Puppet Movie II: The Search For Purple Squirrel
The Puppet Movie III: Hotel Arizona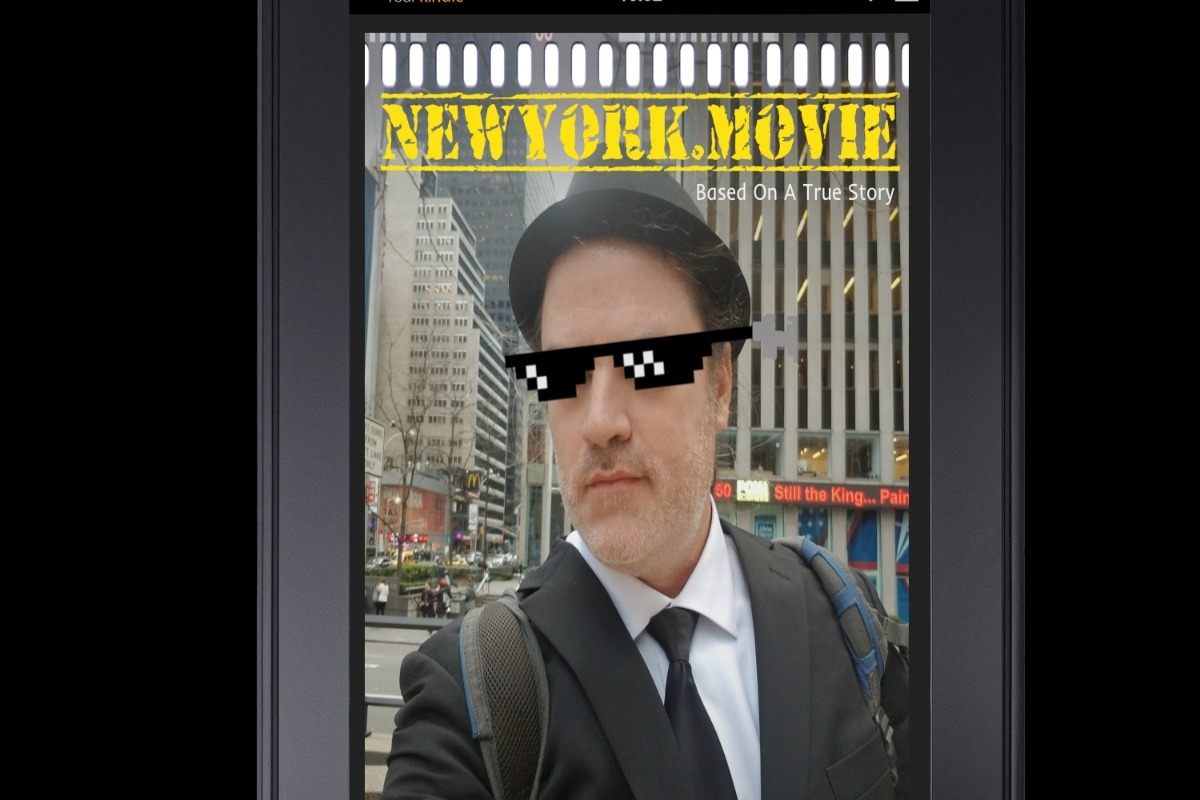 + Read More