217
11
The Mears Mission
£11,088
of £3,000 goal
Raised by
222
people in 1 month
Created December 29, 2017
We are aiming to raise £3000 for St Peters Hospice. Our mum, Emma, passed away in the morning of Boxing Day 2017. We are forever grateful to the doctors and nurses who worked around the clock to keep her comfortable and out of pain, and let her see Christmas for the last time.
Mum was an outgoing, optimistic, charismatic, open-minded, lover of life. She did everything in her power to be with us as long as possible, and we will miss her every day. She wanted her memory to be positive, and so we are sharing her story in order to help other families like us.
Mum experienced a lot of abdominal pain in early 2014, which resulted in hospitalisation and major surgery during July, after which she was diagnosed with Colon Cancer. After months recovering from the surgery, she underwent a round of Chemotherapy over Christmas 2014. The chemotherapy resulted in many negative side effects.
The cancer came back in October 2015 when on holiday in Belgium. We were initially told this was an ovarian cyst, but later we found out that a portion of the area was cancerous. She had another major operation, followed by over a week in intensive care in Southmead Hospital.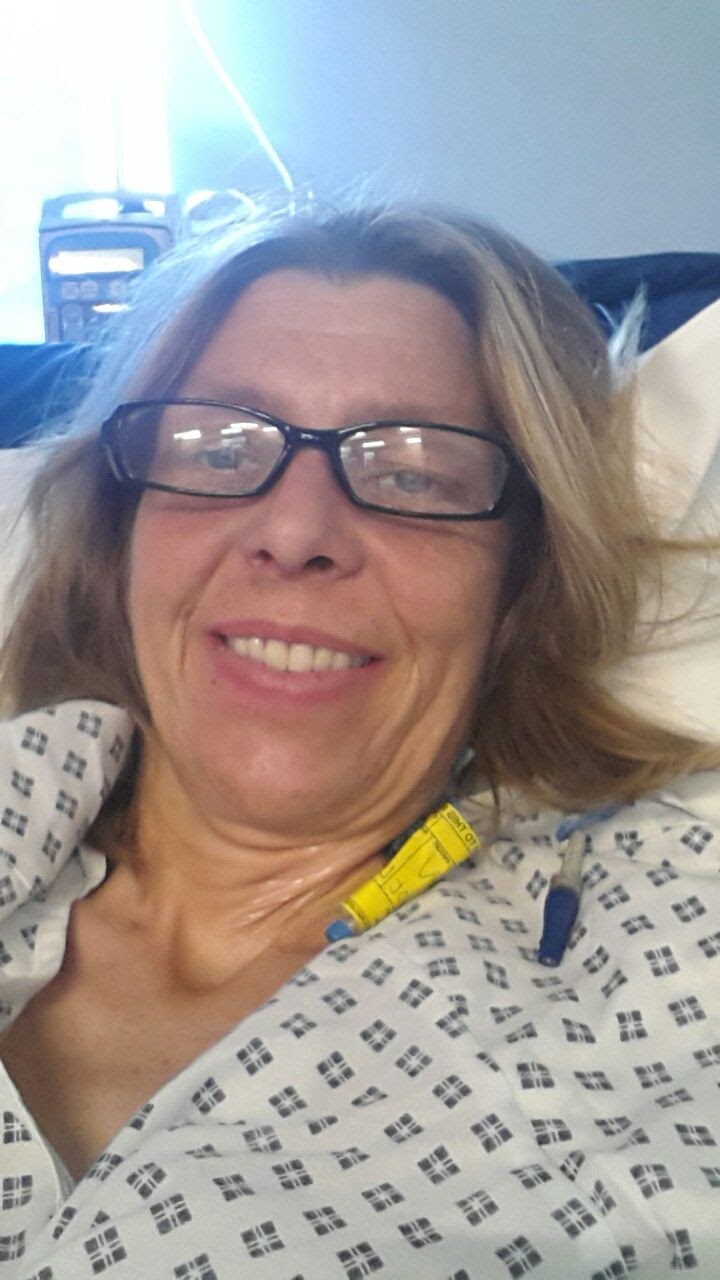 Whilst on holiday in Spain, she became extremely ill due to intestinal obstruction. She was hospitalised and we were hoping that the obstruction was due to scar tissue. However, when no medicine was affecting the issue, she had another major surgery resulting in a colostomy and removal of large parts of her intestine.
This surgery badly affected our mums confidence and optimism due to the dependence she felt after this surgery. Yet, a few weeks later she was getting her 10000 steps a day, and practicing Italian. 
Later in 2016, we were told this time she had to have a more intensive round of chemotherapy which would likely result in her losing her hair. She was tireless in her effort to stay active and positive during this time- kept winning her FitBit competitions, went to a wig fitting, and focused on Christmas.
She was healthy for most of this year- everything seemingly returned to normal! She supported us all throughout the year to ensure we achieved everything we wanted to, and didn't miss out on any opportunities. This didn't mean she wasn't working in the background to stay healthy- seeing doctors, learning about alternative treatments, and researching about the next steps.
However, in October of this year (2017) she began having back pain and intense stomach pain around her old scars. This was suspected to be a kidney infection for over a month, until she was taken to A&E because she was too ill to be at home. She ended up having to be taken to A&E twice before any real treatment was discussed. 
Her Oncologist told her that she only had months to live, and there was not much left they could do. She fought to be prescribed chemotherapy tablets which would hopefully be able to keep the cancer at bay so she could keep going as long as possible.
However, in late November, we found out that a fistula had developed causing severe discomfort and pain. She was hospitalised in a surgical assessment unit in Southmead, until she came home with changed pain medication from the palliative care team.
She was still suffering an incredible amount, and there were no visible improvements, so she eventually was given a bed at St Peters Hospice in Keynsham.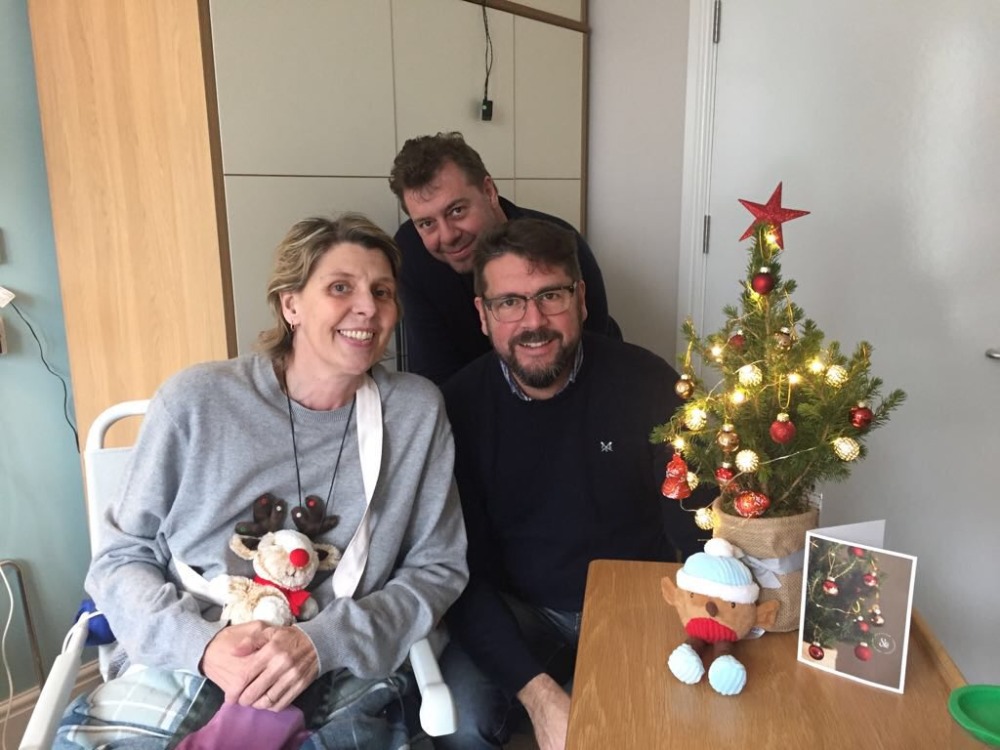 The doctors and nurses in Keynsham believed in mum, listened to her, and managed her pain correctly. They were positive, friendly and were able to support her in every way she needed. They didn't give up on her.
On Christmas Day 2017, we visited her and opened her presents with her, and did a quiz which was our Christmas tradition. She then fell asleep for over 2 hours after being given her pain medication, and so we had to leave with promises we would come back and open the rest of our presents with her.
That evening, our dad was phoned with the news that her breathing had become irregular, and so he should come in and be with her. She passed away just after 4am on Boxing Day morning. 
We had left with her a Christmas card containing a letter from each of us telling her everything we felt we needed to. One of the nurses in the hospice read these letters to her before she passed.
Our mum was, and is, our biggest inspiration. She kept fighting until the end, kept positive, and stayed strong for us beyond belief. Without St Peters Hospice, she wouldn't have seen Christmas with us, wouldn't have seen my 21st birthday and wouldn't have been read our last words to her.
We are so grateful for the doctors, nurses and other specialist staff who work tirelessly to give people like our mum comfortable last days.
Please donate to give other families the chance we got to say goodbye. 
Throughout this year, we will be raising money for St Peters and for Cancer Research UK. We will be running the Race for Life in May, the day after Mum's birthday, and taking part in sponsored activities. We will also be donating our hair to the Princess Trust.
+ Read More
Update 1
1 month ago
Share
Today would have been our Mum and Dad's 24th Wedding Anniversary. Thank you so so much to everybody who has donated, we are so grateful!

Love to you all, and Happy New Year.
+ Read More