Help Earthquake victims in Nepal
$730
of $10,000 goal
Raised by
10
people in 40 months
I am resident of Bhaktapur, one of the district hardly hit by recent  7.9 rector scale earthquake in Nepal. Me and my friends are going to villages and helping people affected by the earthquake .  Since women are more vulnerable to disaster like this, we are focusing our help to improve sanitation and hygience of women and children.  We are also providing relief materials to the Rotary Club of kathmandu, so that they can reach to people in remote villages. Your small help matters a lot for these suffered people. Please kindly donate and help people sufferering from the disaster. 
https://www.facebook.com/groups/1468240583466586/
https://www.facebook.com/RisingJunkiri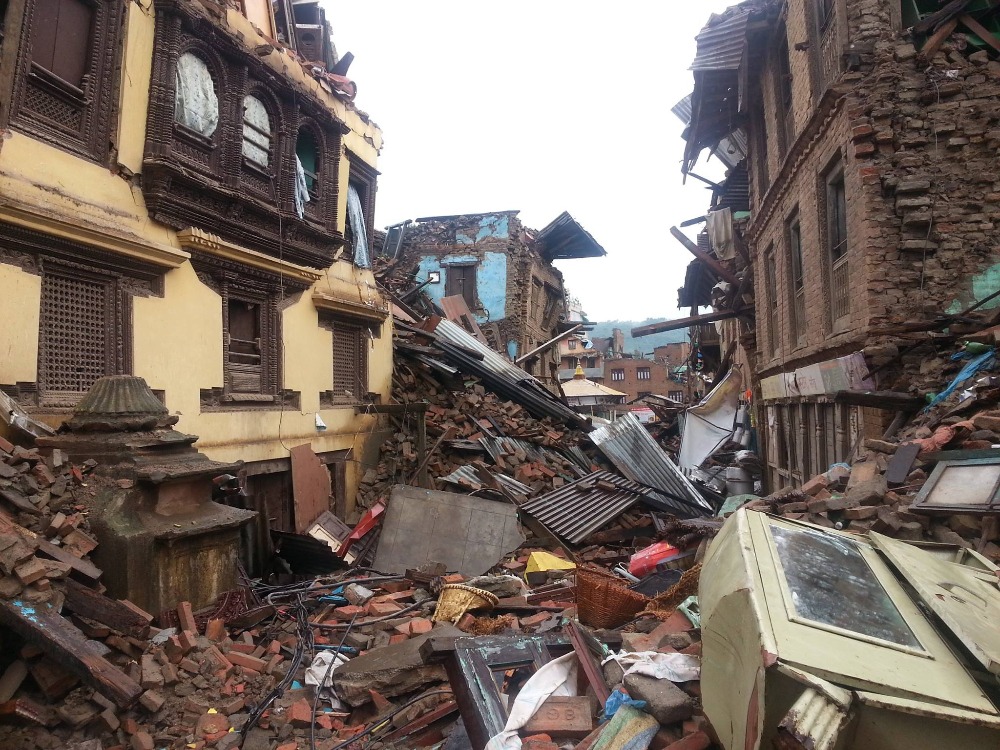 If you are a girl you know it. Just imagine losing your home, all your clothes and then you get periods in a country where menstruation is still a taboo. Hard to imagine.  
Most of the Nepalese women still use cotton clothes as sanitary pads which are washed and reused. In the aftermath of earthquake where the scarcity of food and water had hit, the reuse of such sanitary napkins must have been out of question. The thought of what the girls and women would do except from remaining inside the small tent and being unable to speak a word about is unbearable. Also, there was equally higher risk of urinary tract infections. The situation can be worse if you recently had baby.
So, I started this campaign with few hundred rupees donated by my family members including my 8 year old cousin. I added my own savings and was able to buy 120 sanitary pads. I went directly to the victims with my 2 friends and distributed whoever needed the napkins.
The same evening I was given 15,000 NRS by
www.risingjunkiri.com
. Because of which I was able to buy 600 pads and distributed directly to the victims. I have been asked by people if they can donate to this cause, so I am planning to continue this campaign.
In a place where we can read harsh comments particularly about distribution of sanitary pads as being luxurious in the time of earthquake. Me and my friends have stood up to protect our women and girls from infections like UTI by providing sanitary pads. It's as simple as that.
P.S. This page is not just for those who will donate, we are counting prayers too.
They have cried and wept and shouted
For the fallen, destroyed and deceased
Let not the red tear fall
About which they cannot speak
Who Am I?
My name is Ranjita Poudel. I was born and brought up in Bhaktapur. I have completed MSc Neuroscience from Norwegian University of Science and Technology (NTNU), Norway and am a prospective graduate student of Florida International University (FIU) .
What do I plan to donate?
The women and children are vulnerable. Concerning the risk of health hazards due to infections we are planning to distribute:
1. Sanitary pads (our priority)
2. Masks
3. Medicines (One girl asked me if I have some medicine for menstrual cramps)
4. Diapers
5. Clothes
Me and my friends have gone to severely affected areas of the 7.9 rector scale earthquake in Nepal and distributed sanitary pads. We are also increasing awareness about sanitation and hygiene in this difficult situation. We will also give some of the collected fund to the Rotary Club of Kathmandu and the Nepal Redcross society so that they can reach to remote villages where we can not reach with our present capability. Your small help matters a lot to the suffering people.
+ Read More
Be the first to leave a comment on this campaign.