Tanya's Medical Fund
$1,490
of $2,000 goal
Raised by
35
people in 33 months
My name is Valerie and  we are raising money for Tanya, a special needs Hispaniolan Amazon's veterinarian care.  She is currently at Angell Memorial Hospital in Boston and was admitted yesterday afternoon after her owner John noticed she seemed weak, lethargic and  not eating. Current bloodwork shows an infection of some kind that they are treating and are running other tests as well.  She has high blood pressure, fatty liver disease and is currently on medication to try and bring her pressure down.
All the proceeds from this campaign will immediately go to covering the mounting bills of Tanya's care.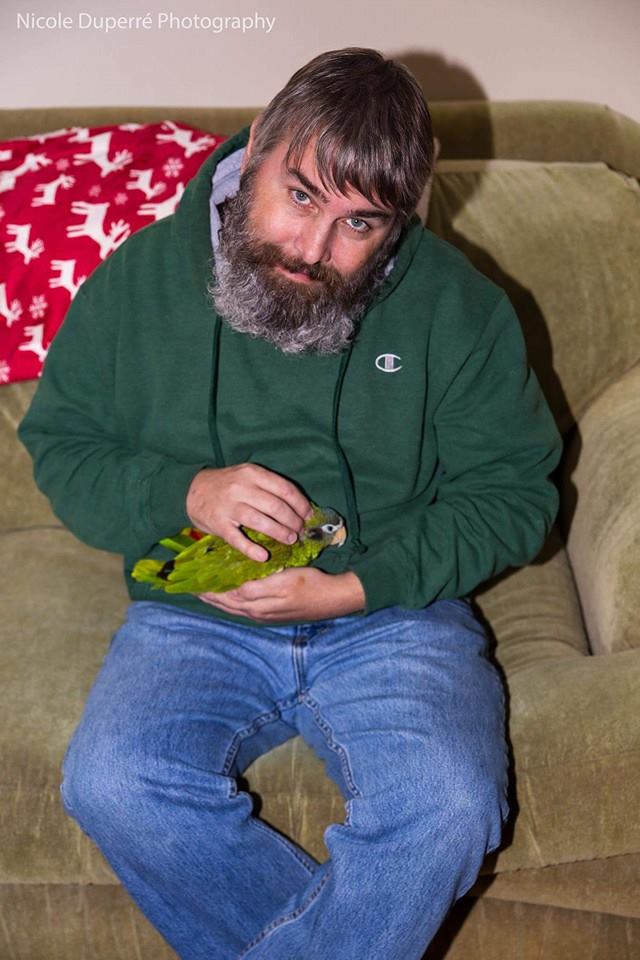 Tanya is just about the sweetest bird you will ever meet. She loves kisses, cuddling, and talking back and forth and when she's really happy she purrs.  You would never know from her personality the abuse this sweet bird endured in her life before she came to us and was adopted by John. She is a special needs bird and very close to all our hearts, but especially to her parront, John Robinson, who's done an exemplary job in caring for her since he adopted her last year. She has been under the care of Vets at Angells since she was adopted and has thrived under John's loving care for her.
Your donation will ensure she gets the best care in this emergency situation.  Please give what you can and we will post updates as they come in. Thank you.
+ Read More
It is with sadness that I am updating to let you know that Tanya passed away this evening in her owner, John's arms.

One of our volunteers said it beautifully earlier:
"Tanya captured many of our hearts. She is the "why" ... Why we rescue, why we adopt, why we donate, why we want to change the world for these feathered spirits. Thank you, John for being her "why""
+ Read More