15
7
Taking DAY to South Africa
£999
of £879 goal
Raised by
18
people in 16 months
Hello!  My name is Natalie Collins and I am a Gender Justice Specialist.  You can find out more about my wider work
HERE
.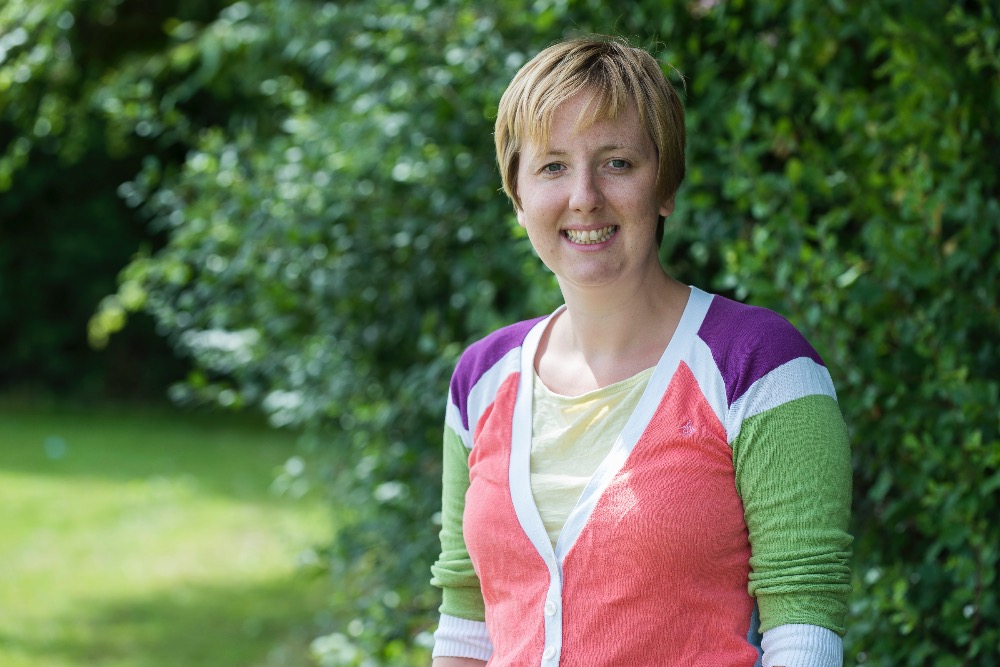 (This is me.)
Eight years ago I developed the
DAY Programme
, a youth domestic abuse and exploitation awareness programme.  Since then I have trained over 250 practitioners across the UK to deliver the DAY Programme and it has been delievered to hundreds of young people by youth workers, teachers, domestic abuse services, youth offending teams, youth housing providers and more.
In 2016, school nurse Zoe Lee trained to run the DAY Programme.  She was volunteering with a charity called
Thembalitsha
and took the DAY Programme to Cape Town in South Africa to deliver as part of her work in their
School of Hope
.  Over the last 18 months Zoe has run the DAY Programme with 32 girls and it has been really successful!  She has contextualised the programme in partnership with the girls who attended and all the girls really enjoyed the course.  Zoe explained that one of the girls was notoriously out of lessons and messed around a lot, but was really focussed with the DAY Programme and engaged well. Zoe said it was lovely to see her espousing the programme's virtues to her friend.
(Zoe with some of the girls who completed the DAY programme, also pictured above).
In December Zoe will be returning to the UK permanently.  The school are really happy with the course and are keen for it to carry on.  However, in order to deliver the material, all practitioners must recieve 3 day training.
I am offering to volunteer my time to travel to Cape Town to deliver DAY Programme training to school staff and other interested practitioners locally.  Zoe and I are planning to co-deliver the training over four days to ensure the training is contextualised for a South African context.
The training will firstly benefit the practitioners who attend the training, increasing their knowledge and understanding about domestic abuse, exploitation, pornography, and the ways popular culture reinforces negative messages about relationships.  After they have completed the training, the practitioners will then be able to deliver the material to young people within their local area and projects.  Although it has currently been delivered to girls, it can also be delivered to boys.  My hope is that many young people will benefit from excellent education about relationships, abuse and explotiation through this training, and much potential harm could be prevented.
I will be offering my time for free and waiving the fees of DAY Training (which is normally £500 per person) in order to ensure as many practitioners as possible can access the training.  However, I cannot afford to self fund the travel and other costs for this.  I am asking people to support this by donating money towards:
£800 for flights to South Africa
£200 for DAY Training materials
£79 GoFundMe fees (7.9% of the target amount)
I am planning to travel out to Cape Town on Sunday 26th November 2017 and travel back to the UK on Saturday 2nd December.  Zoe has offered to provide me with accomodation.
This project means a massive amount to me.  Over and over I get feedback from UK practitioners who tell me how much of a difference the DAY Programme has made to their work and to the young people they work with and I would love to be able to take that to young people and practitioners in Cape Town. 
Thank you for considering giving to this project!  I am hoping to raise the money as quickly as possible to ensure that I can get the cheapest possible flights.  I will keep in touch about the training and let all those who give know how it progresses.  
Thank you so much!
Natalie
+ Read More