Stand with Survivors in Texas!
$2,290
of $50k goal
Raised by
41
people in 6 months
Ted Rutherford
for Texas Association Against Sexual Assault Inc
AUSTIN, TX
Texas Association Against Sexual Assault (TAASA) has a mission to end sexual violence in Texas through education, prevention, and advocacy. The impact of sexual violence in Texas is deep and wide. According to the Institute on Domestic and Sexual Violence (IDVSA) at the University of Texas at Austin, 6.3 million Texans will experience some form of sexual violence in their lifetime. That is more than the populations of Houston, Dallas, San Antonio, Austin, and Fort Worth combined.
Over the years, our legislative advocacy work at the Capitol has made a lasting impact in our state. The 84th Legislative Session in 2015 was an exceptionally hard-fought battle for us. After nearly eight years of litigation, the state budget finally includes $21.6 million in appropriations from the Sexually Oriented Business Fee to help fund sexual assault programs. Also, TAASA successfully advocated for four measures identified by our members as legislative priorities:
·       Extending the civil statute of limitations for sexual abuse of children from 5 to 15 years (HB 189)
·       Expanding eligibility for forensic medical exam reimbursements to survivors who have not reported to police (HB 1446)
·       Expanding Crime Victims Compensation (CVC) relocation eligibility to stalking victims (HB 1446)
·       Requiring courts to inform sexual assault survivors at the time of a criminal conviction about procedures for obtaining civil protective orders (HB 1447)
 We certainly hope the 85th Legislative Session, which begins in January, will be equally successful. We know the opposition at times will be fierce. Given the current political climate at the state and national level, along with some of the public discourse around sexual violence, our legislative agenda for the upcoming session is going to be a steep, uphill climb.
Check out TAASA's 2017 Legislative Agenda.
While we are fully prepared and well positioned, our pockets are not deep. One of the biggest obstacles to impactful public policy work by non-profit organizations like TAASA is that we rely on funds from charitable contributions, membership dues, foundation support, etc.) to help us do this important work. With these things in mind, we are asking you to stand with survivors of sexual assault in Texas by making a generous financial contribution to support our public policy work. 
 Additionally, we urge you to participate in
Capitol Day
on
February 14th, 2017
where we have the opportunity to stand in front of our elected officials and make our voices heard.  There hasn't been a time in recent memory where your support is needed more than now.  As we have frequently been saying for the last two years, "SH!T GOT REAL, Y'ALL."  We cannot and will not sit idly by and allow the needs of survivors to be dismissed or overlooked.  So – we are going to take that message to the Capitol, loud and proud, on behalf of survivors of sexual violence in Texas.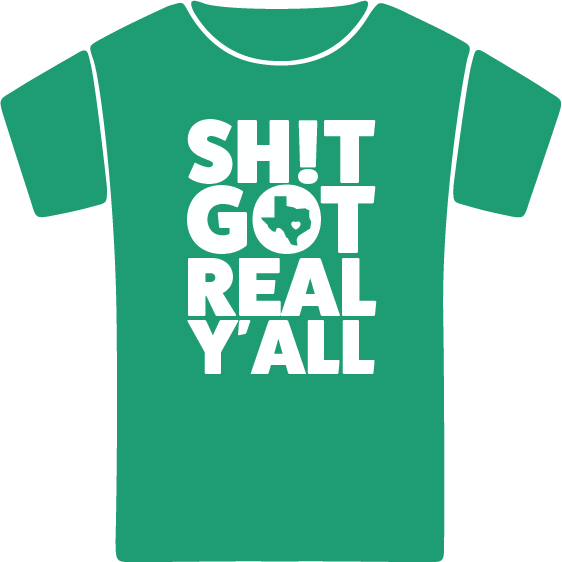 For more information, please visit
www.taasa.org
 and thank you for your support.
Help spread the word!
+ Read More
Be the first to leave a comment on this campaign.