31
4
Support for Katie
$880
of $50,000 goal
Raised by
21
people in 16 months
On September 7, 2016, LT Katie Blanchard was viciously attacked by a co-worker she supervised at Munson Army Health Center at Fort Leavenworth, KS. This individual ambushed her while she worked in her office, doused her with gasoline, and set her on fire. He then tried to kill her by stabbing her with industrial scissors, slicing her with a razor, and stomping on her scorched throat with his foot. But for the heroic efforts of co-workers, Katie would have been killed that day.
Although her attacker was recently tried and convicted for this cowardly attack, Katie's struggle continues.
She wanted to be a career Army nurse like her mother before her and serve her country like many of her family members. Since this incident, she has faced countless professional and personal struggles. So now she wants to take her experience and help others who are suffering the same pains she has endured, cope and adjust to their new life.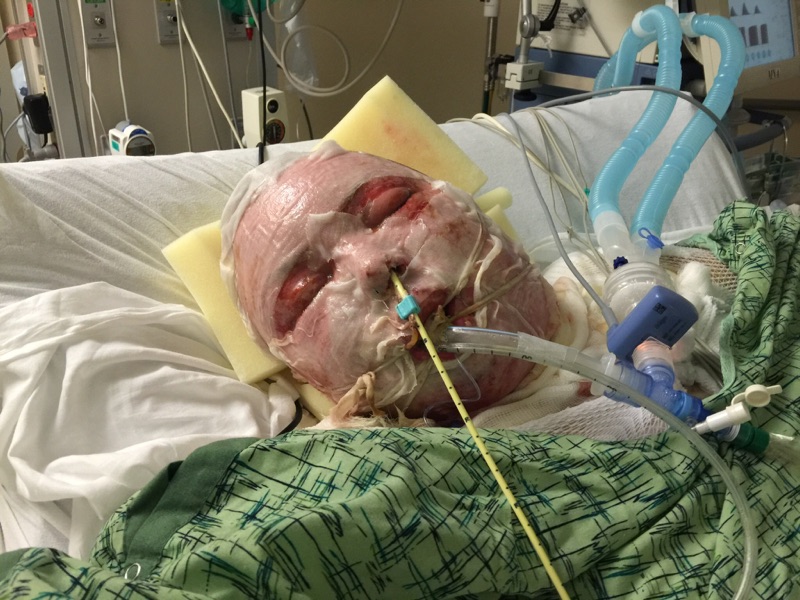 This road is long – she must work with the Army to get the medical care she deserves, advocate to get the resources that should be made available to her, and navigate the complicated and often confusing medical retirement board process. She must do all this while working daily to take care of her three young sons, to participate in rehabilitation for herself, and to work towards a full and functional recovery.
Katie wants to fight for other Soldiers and family members who have been denied proper care and treatment from the wrongdoing and negligent acts of Army employees. Soldiers and service members are barred from recovering damages caused by the negligence of Army and military employees. She wants to lead the effort for needed change at the highest levels of the military services, and to work tirelessly to help modify the flawed system that bars recovery for service members.
Locally, at the installation and command level, Katie wants to bring awareness to the threat of workplace violence on military installations. She seeks to change outdated policies and procedures that ignore and minimize the threats posed by dangerous employees. Katie seeks to ensure that the Army and other services learn from her painful, disfiguring experience, and teams with her to improve workplace safety.
Help Katie lead this effort for change – to make the military workplace safer. Help her advocate on behalf of those without a voice. Help her navigate through the bureaucratic maze of recovery and complicated medical boards. Help her work to modify the current bar to recovery for negligently injured and killed service members. Help her help others who have suffered debilitating burns. Help her seek accountability and safety in the workplace.
+ Read More
Thank you everyone for your support of Katie. I know there have been some challenges with the GoFundMe site and getting your donations in. We sincerely thank those of you who have been able to fight through this issue.

If you have issues making a donation PLEASE let us know as we want to be able to provide GoFundMe with as much info as possible to make sure other campaigns are not having the same issues.
+ Read More