Subrosa - Manchester Social Centre
£800
of £4,000 goal
Raised by
38
people in 43 months
We're writing to you all under unfortunate circumstances – currently Manchester Social Centre
Subrosa is facing potential closure
due to lack of funds and we need to appeal for donations.
Operating as a non-profit and vegan social centre that is staffed and run entirely by volunteers, we have provided a free and accessible space to host many different events since we opened last April. These have included poetry nights, gigs, pub quizzes, fundraisers for other groups and film showings, as well as providing a space for political and community groups to meet on a frequent basis. We have also served many great vegan meals, all at an affordable price.
Despite this, unfortunately we're currently not raising enough money and we will soon need to decide whether we will have to close. This is due to large costs beyond our control such as rent and very large water and electricity bills that have hit our savings hard - our day-to-day spend is very low thanks to the hard work of our kitchen working group - and we are simply not raising enough money to cover our costs.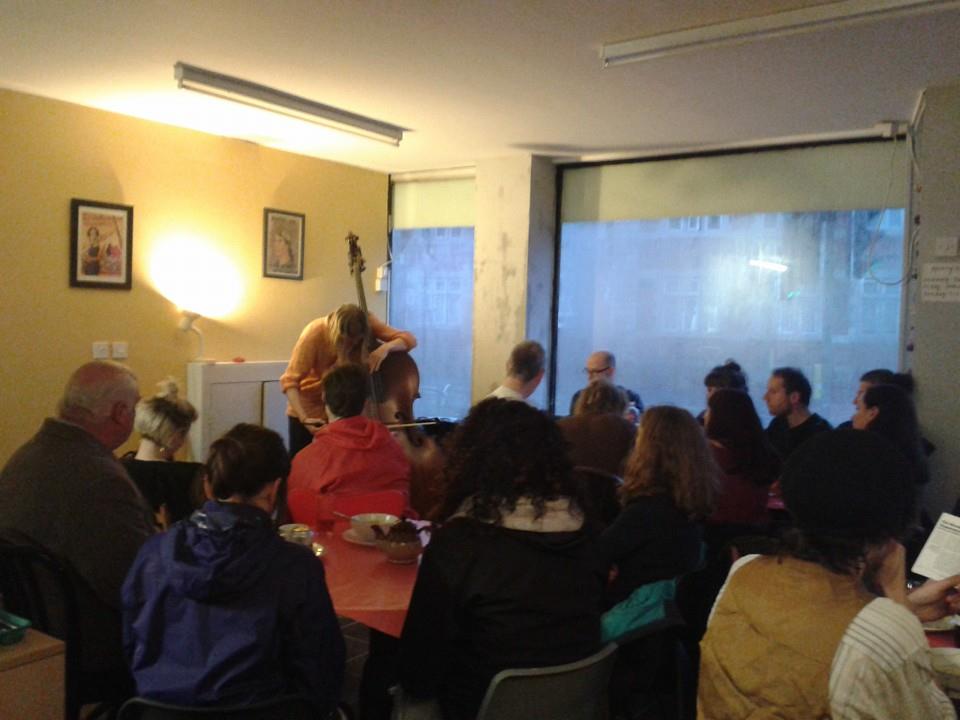 In the next two weeks,
the organising group will need to decide whether to exercise the break clause in the lease on our building and close Subrosa. This decision will be influenced by the amount we can raise in the next two weeks and whether we feel that Subrosa can remain financially viable going forward. Should this course of action be decided, unfortunately we will still need to cover the rent and utilities for the following three months as per our contractual obligations.
If you are able, please consider donating to Subrosa. 
Please share this message and spread the word to anyone you know who would like to see Subrosa stay open. There is clearly a need for a place like Subrosa in Manchester, as the number and variety of great events we have hosted throughout the year has demonstrated.
More information about Subrosa, including a calendar of our upcoming events, can be found on our website.
Thank you 
Subrosa - Manchester Social Centre
+ Read More
Update 2
43 months ago
Share
Dear friends of Manchester Social Centre and Subrosa,
We must break the news to you all that Subrosa is to close in three months time and will close officially for the last time on 31st May 2015.
After negotiations with the landlord, a decision was made to activate the break clause in the lease for 27 Lloyd Street South. This was due to the recognition that Subrosa would not be financially sustainable in the near future.
However, this does not mean the end for Manchester Social Centre. After a year in which we have hosted many different events, it is clear that Manchester needs a social centre. Over the past year we've hosted film viewings, poetry readings, gigs, meetings and fundraisers, providing a space for environmental campaigners, anti-capitalists of all stripes, members of the LGBTQ community, migrant solidarity groups and independent journalists, amongst others.
We will now focus our efforts on exploring options for a new building and fundraising, with the aim to reopen as soon possible. Although we'll be sad to see Subrosa close, this is an exciting opportunity for us to move to a building with greater potential to fulfil a wider range of purposes.
We will be holding fundraisers over the coming months, so keep an eye on the website and Facebook for opportunities to give your support or get involved. If you would like to donate to help our efforts towards securing a new space, you can do so by visiting our GoFundMe page:
www.gofundme.com/subrosa
Until it closes, Subrosa will continue to operate as normal and will be available for event bookings. Rent and bills will still need to be paid, so please do continue to support the space over the next few months.
We would like to thank everyone who has assisted in the development and upkeep of Subrosa since its inception. Whether you've volunteered in our kitchen, held events in the space, donated items or funds, done DIY, bought food from us or even just made use of the space: thank you for supporting us over the last year.
Manchester Social Centre
+ Read More
Update 1
43 months ago
Share
A tenth of the way in less than a day! Thank you everyone for your donations and spreading the word about our appeal so far!

We will have more news about fundraising events coming up soon, but in the meantime you can always support Subrosa (and others!) by coming along to one of our events.

Tonight we have a film showing at 7:30pm about the infamous Ungdomshuset squat in Copenhagen.
+ Read More
Read a Previous Update
Be the first to leave a comment on this campaign.