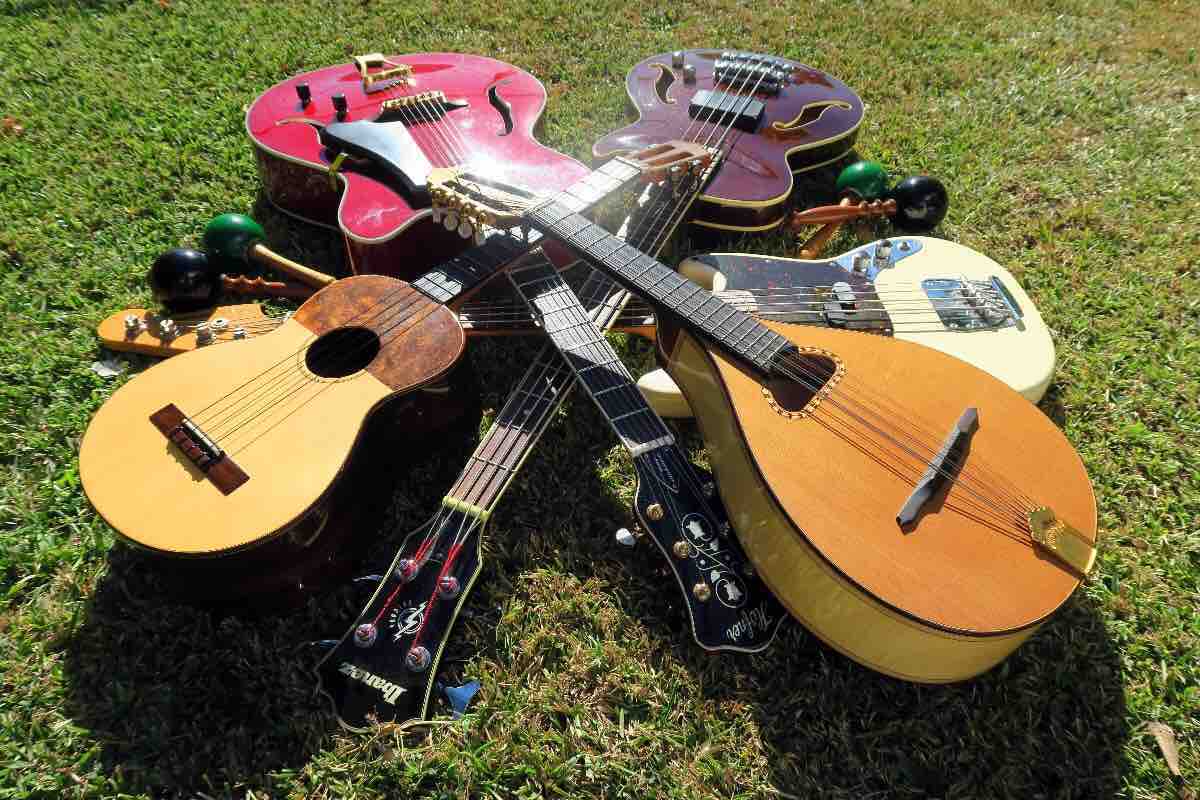 23
11
Strings for Venezuela's Folk Music
$1,160
of $2,500 goal
Raised by
24
people in 13 months
This campaign is to provide strings for musical instruments for Venezuela's folk musicians. 

My name is Mark Brown, author of El Libro Real de la Música Tradicional Venezolana. ( www.LibroReal.com).
I am concerned that the current economic situation in Venezuela makes it almost impossible for musicians to buy strings for their instruments. My main interest is Venezuelan folk music and I want to provide strings for as many musicians as possible, so as to keep the creativity flowing in the musicians and composers who are creating new Venezuelan music.

Venezuelan folk music is very much alive and in constant development, but in my travels all around the country the main problem I have observed is that musicians don't have strings for their instruments. My commitment is to obtain strings through this campaign and deliver them personally to the most deserving and relevant musicians all over Venezuela. Through my investigations for El Libro Real I have been in touch with hundreds of fabulous musicians and composers who delight us with their talent and imagination. Let's all help out with at least one set of strings!  The average cost is $25 per set, including shipping in the USA and shipping to Venezuela. If you want to dedicate your donation to someone in particular, that can also be arranged. Video will always be provided of proof of delivery and the response of each deserving recipient.

Thank you for caring!

Mark P. Brown
________________________________________________

Esta campaña es para proveer a muchos músicos y compositores en Venezuela de cuerdas para sus instrumentos.

Mi nombre es Mark Brown, autor de El Libro Real de la Música Tradicional de Venezuela ( www.LibroReal.com).
Mi preocupación es que con la situación de la economía en Venezuela actualmente, a los músicos se les hace casi imposible comprar cuerdas para sus instrumentos. Mi interés principal es en la música folklórica y mi compromiso es obtener cuerdas mediante esta campaña y hacer entrega de las mismas personalmente, a quienes estén involucrados en el desarrollo de estilos tradicionales de la música venezolana.

En mis viajes por toda Venezuela investigando y recopilando música folklórica para El Libro Real he tenido el placer de conocer a cientos de extraordinarios músicos y compositores, y quiero ayudarlos a mantenerse activos y productivos en el desarrollo de nuestras tradiciones musicales. El primer paso en esta labor es que tengan cuerdas para sus instrumentos! Para esto necesito de la ayuda de TODOS los que amamos y disfrutamos de la música tradicional venezolana. Si cada quien dona un juego de cuerdas, podremos mantener fluyendo la creatividad e ingenio de nuestros maravillosos músicos y con nuestro apoyo motivarlos a que sigan creando, a pesar de las adversidades.

El costo promedio de un juego de cuerdas es de $25, incluyendo el envío en USA y el envío a Caracas. Si quieren hacerle llegar su donación a algún músico en particular que admiran mucho, también es posible. Pondremos videos de la entrega de las cuerdas con testimonio de cada músico que reciba las cuerdas.

Muchísimas gracias por ayudar y por cuidar de nuestro folklore!
Mark P. Brown
+ Read More