Stasia's Next Chapter
$

1,700
of $4,500 goal
Raised by
62
people in 3 months
***GFM UPDATE 12/28/16***  *Please see note with asterisk on bottom of this update as well*
Hi everyone! Thank you for visiting my GFM page. My friend Jaelyn set this up on my behalf a couple months ago when I ran into some financial trouble and had to put my weight loss surgery on hold. I began selling my belongings to get me back on my feet while I looked for a new job. It took me a little longer than I had hoped to find a job but I am now working a few part time jobs while I still hunt for a full time one.
She created it for me so I could still get my weight loss surgery when I had originally planned so I wouldn't have to cancel it, to help me financially get by while I found a job, to catch up on my bills, and to have some money while I'm out of work recovering from surgery. She also wanted to help me move home to the NW to be near family and she set it at $10k. I have since updated it, with her permission as well as GFM permission, to much less than that.
As badly as I want to move home to be close to family, my surgery is what is most important right now. Having a healthy body and healthy mind will open up countless doors and I know I will be able to find a career that will eventually allow me to move myself back home. Though, I still will need help covering living expenses while I take a few weeks off work to recover from surgery. If I could raise just enough to get me through that, everything will be perfect and it will be the most incredible Christmas gift, and lifelong gift ever!!! My surgery has been paid for with the help of a family member and you guys. Now it's just help with living expenses and stocking up on vitamins and special proteins.
EVERYTHING HELPS!!! Even $5 or $10, if a few hundred people donated, I would quickly have it taken care of and I wouldn't have to stress. I'm working as much as I can right now to save up for those three weeks but so far it's just getting me by and still catching up on my financial stuff from before.
I want to say a gigantic THANK YOU!!!!! THANK YOU SO, SO, SO, SOOOO MUCH for helping me reach the first goal of getting the Vertical Sleeve Surgery! I was able to get a great price by working with the surgeon and his staff and brought it down to just $2,500.  It is absolutely going to change my life, and I couldn't have done it without the support of you guys, my online community, my family, and friends from around the world. Although I have closed my Instagram account where I was connected with thousands of people, I will be documenting my experience on YouTube. So everyone will still be able to see my progress.
*GFM has given me the green light to update this however I see fit, in order to be more specific about what the GFM is for. They have also shut down any negativity or reports of cyber stalkers claiming that this GFM is in any way fraudulent, due to the allegations that I would use the money for things other than surgery. I have ALWAYS planned and talked about using the extra money for living expenses, moving home, and surgery. I had more than enough proof to show them. 
**ORIGINAL POSTS ARE BELOW**
Stasia has come so far in the last two years. She started a journey at 500lbs. Lonely, depressed and ready to end her life, she thought of her niece and nephew and how it would affect them and decided to make a change. She then introduced, Stasia2Point0. Her new focus...getting healthy, mentally and physically.  She gained tens of thousands of followers on Instagram @stasia2point0 and Facebook at Stasia Bowen, and it gave her confidence that she COULD do this, and an outlet to share her story and inspire others that no matter their situation, they can make a change. Everyone fell in love with her spunky and upbeat attitude.
She has hit many bumps throughout this public journey with lots of ups and downs in the last two years including: extreme cyber bullying, financial gain, and financial loss, 115lbs lost, 45lbs gained, 50lbs lost, total of about 120lbs down, injuries, mental illness, tons of different weight loss plans and exercise plans, heartbreak with relationships, and even bigger heart break when her family that she moved to arizona for, moved away for work and she was left in a state away from all of her friends and family.
She has also done amazing things, like showing us that you can change your life if you never ever give up and you always find a way to keep going. No matter how hard, or dark it gets, she always picks back up and moves forward. 
She finally got to the point that she decided she was going to have surgery to help shrink her stomach. It was scheduled for December 7th. She has now had to cancel do to unexpected, financial hardships. Her family member was going to loan her the money for the surgery, but no longer will. SHE DESERVES THIS. She deserves to have the life she has always dreamed of. So I created this GFM as a gift to my personal friend, as a place where we can all come together and donate so she can get this surgery, change her life and not have to worry about the finances of it.  
When I asked why she wanted to have this surgery, this is what she told me....."For me, I have wanted surgery since I was 18 years old. I've been morbidly obese most of my life. But I always knew that I wanted to exhaust all efforts before ever doing surgery.   I also never had the opportunity to do it. I once was really close, had the insurance, and did all of the things I had to do, and then I lost my job and that insurance several years ago, before I could have the surgery. I wanted to really try my hardest, and prove to myself that im not just going to give up when it gets hard. And I have for two years now. I've tried everything, and exercise and eating right has truly gotten me to lose 120lbs overall, but I still need this additional tool to get the weight off and keep it off. But I still struggle so hard every day with portions and hunger. I have fallen in love with this lifestyle of fitness, and caring about creating a better life and health for me. But the weight isn't coming off anymore and hasn't for a long time because I'm struggling with portion sizes so much still.   
I chose the Gastric Sleeve because it simply makes my stomach smaller. It truly just takes away the one thing i struggle with most. Reaching 500lbs stretched my stomach so far that I feel like it just isn't capable of shrinking small enough. And when I'm overly hungry, is when it's easy for me to binge. And it's an every day struggle to fight the urge to binge from hunger. The surgery removes 80% of my stomach and also removes the part that produces the hunger hormone. Can you imagine what that means? That means you can only eat 20% of what you use to eat. THAT IS WHAT I NEED! Hunger will still happen, it just wont be anything like what I experience now. 
Knowing it's still a lifestyle and not an easy fix is something I had to prove to myself over the last two years. If I were to have gotten surgery 5 years ago, and not learned to love exercise, and not learned everything I have over the last two years, I wouldn't be successful with surgery.  I will need to workout and live an active, healthy, nutrition filled lifestyle every day. But it's a TOOL that I need to overcome the excessively large stomach I've made, and control my portions. 
I want a normal life. I want a normal job. I want a family. And a husband. I want to be close to my family and be active with my niece and nephew and make them proud.  And I want to not have to work from home because I'm physically not able to stand 8 hours a day or fit in normal chairs or spaces. I want to have a career where I'm not discriminated against because of my size. And I would one day even maybe be able to go back to school. I dropped out of college because I couldn't fit in the desks. I want to be confident enough to go after a great career and never have to worry about financial hardships.  I just want to live. I've not lived for 30 years. And I only get 1 life. I'm tired of wasting it."
CAN WE PLEASE COME TOGETHER TO HELP THIS COURAGEOUS WOMAN GAIN HER LIFE BACK AND GET THIS SURGERY? WE ALL LOVE HER AND WANT TO HELP HER CREATE THIS NEW LIFE. SHE DESERVES THIS. SHE HAS HELPED US ALL IN SO MANY WAYS. THIS ISNT A HAND OUT, THIS IS A THANK YOU, AND A GIFT FOR EVERYTHING SHE HAS DONE FOR US WITH HER INSPIRATIONAL JOURNEY. SHE ALSO DOES NOT HAVE AN INSURANCE THAT WILL COVER THIS PROCEDURE SO SHE HAS FOUND A REPUTABLE AND TRUSTABLE DOCTOR AT A MORE AFORDABLE PRICE. 
Stasia will be using this money for surgery, recovery time, as well as anything else she needs. GoFundMe is designed for anything and everything, even for things like this when people can come together and help someone we love. 
With lots of love, 
Jaelyn
-----------------------------------------
*MESSAGE FROM STASIA*
THANK YOU!!!!!!!!! From the entirety of my soul, thank you! EVERYONE who has donated, or even just shared this page, or even just been supportive and not judemental about this situation. Thank you! Every penny helps, and so does every loving and encouraging word. 
I look forward to being able to continue to share my story, the triumphs and tribulations of all aspects, and Im so excited for this next chapter. I truly hope we can raise the money for this surgery. It will be absolutely life changing! I would also love to use the extra money to hopefully move back home to washington or oregon to be close to my family that moved away. This GoFundMe is honestly going to be life changing, if it reaches it's goal. Thank you everyone who supports me and is encouraging of this. I love you guys.
- Stasia Bowen
---------------------------------------------------------------------
*For my longtime followers who want to know more about my financial situation:
I would like to explain a little bit about the current situation because there have been some questions about why I went from making great money, not currently struggling.
Most of you have seen me go from struggling, to doing very well financially and dont understand how I could be in this unexpected financial position, but before you pass judgement, please try to have some compassion and remember you cant possibly know the entire story and situation.  I am not a bad person because of my struggles. I am like a lot of you. I have never had a savings account, my bills are often late, I have always lived paycheck to paycheck. I have had utilities and phones shut off COUNTLESS times over the years. So in the last year, while I really finally was making good money... I spent it! I felt like my business would always be amazing and never imagined it would take a gigantic dive like it did. I didnt save it. I joyously spent it. Like MANY people would do. 
I am in the business of direct sales, and multilevel marketing. I get paid on commission and on my downlines commission, and bonuses. We were one of a kind for a while, until other companies started popping up, presenters were being recruited, slandering my company, taking customers and smearing the reputation of the company I work for. It has NOTHING to do with my company, and everything to do with thousands of unethical women who would rather throw something else under the bus to build a new business, than ethically transfer businesses and do it the right way, which thousands of women have also done. I lost a substantial amount of my downline to these other companies (fortunately they are the good ones who did it well and I am very supportive of their decisions), but losing my top dogs, instantly was a $2000 a month loss for me just on that alone, instantly. I also lost a gigantic percentage of my customers because the shady presenters have personally messaged a lot of my customers to get them to the new companies. Now, could I have gone to the new companies, started on the ground floor, and had a lot of success? Possibly! But my loyalty lies with my current company. I truly believe and support it and our mission to help victims of childhood sexual abuse, because I am a survivor of it as well. My company is SO MUCH MORE than just makeup! Unethical girls in the new companies cant even make a post about the products without undercutting their old company. It's truly sad. 
So why has this hit me so fast and hard? Because again, I work strictly on commission. Not only did I lose an instant $2000 a month just because of my downline, but I also lost all of my bonuses, and my personal commissions from customers. Simply stated, I am making 5x less than what I was making this time last year. That is not an exaggeration. I wish it was. 
Why havent I said anything about it until now? Because I truly was expecting it to to turn around. But building a new team takes a lot of time. I was ready to get a new job in July, but I held out, thinking, "If I can just make it to convention and learn everything I need to learn, I will be able to turn this around". I was offered to have my trip to convention paid for, because the person knew how badly I needed to be there to turn around my business. And over the last few months, it just hasnt happened yet. IT WILL!!! But it takes time. And until it does pick back up with a new team, I am now looking for another job too. 
I also was working as a TSFL wellness coach. It was helping at first, because I did really well really quickly with it. Until I struggled with portions and eating again (hence why I am opting for the surgery as an additional tool). TSFL is a fantastic program and truly does work for a ton of people! But that slowed way down when I wasnt losing fast again. THEN when I announced that I was going to have surgery, some of my clients were incredibly supportive and understanding, while others found new TSFL coaches, which I totally support and understand. It's also been a struggle getting new clients when I have struggled and now am getting surgery. I dont plan to do TSFL eventually. I have also not been able to afford the program because coaches dont get a discount. And thats the reality, it's hard to be a coach when you cant even do the program because you dont have the food. I had a lot of leftovers from when I didnt eat it all the time, but eventually ran out. 
So please, understand that this is temporary. I am continuing working with my makeup company because I do love it, it's not the company, it's the situation that I explained. I am also getting another job "in the real world". This GFM isn't created to pay for me to live off of and be a moocher. Jaelyn did it to truly help me get back on my feet, and help me get a surgery that will truly change my life. Help me keep my apartment, help me keep my car, help me survive until I can make additional income and grow my business again, and help me get the surgery that I was so excited to finally get. WHICH BY THE WAY, because people are not understanding how i was going to get the surgery if I was struggling financially, is that a family member was going to loan me the money and I would pay them back, but that is not happening any longer. And that is all I can say about that. 
When you judge someone, stop and think about how you dont have the whole story. You dont have all of the information. You dont truly know them. You dont know their past, their hardships, they debts, their mental state. Dont assume that they are scamming, or lying, or a fraud. It is not easy to publically share this with people. It is incredibly shameful to admit that I am not good with money and have HORRIBLE credit and that is why I cant finance anything or take out a loan to help me with these things. Believe me, I have tried. 
Stasia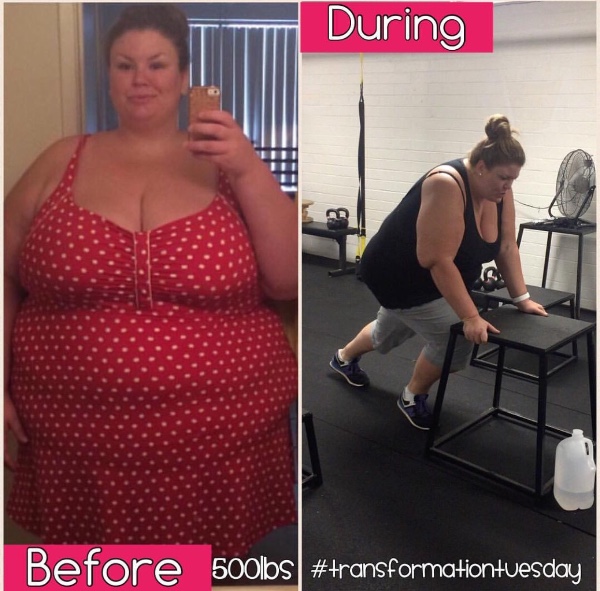 + Read More
Help spread the word!
 1.0K shares on Facebook
Update 2
Posted by Staysha Bowin
17 days ago
I can't believe the countdown of 4 weeks is here!!! Somebody pinch me! My life is about to forever change. And I owe it to the love and support of my friends on my online community, my friends, my family, and all that I have put into this journey for 2 years. WE DID THIS TOGETHER!!!

Please take a moment to see the update of my GFM. I am now working multiple jobs but still need some help for when I have to take 3 weeks off to recover. I don't want to use the GFM to move home anymore. I want to be able to figure that out on my own. I know I'll be able to get a good career and move myself home some day. So I've dropped the goal from $10k to $4500.

I've tightened up my group on FB and no longer have an Instagram. But if even a few hundred people donated $10, I'd reach that goal in no time and I wouldn't have anything to stress and worry about during and after surgery.

Thank you all who are supportive of this new chapter, whether or not you can spare a few dollars. Your support means so much.

Thank you!!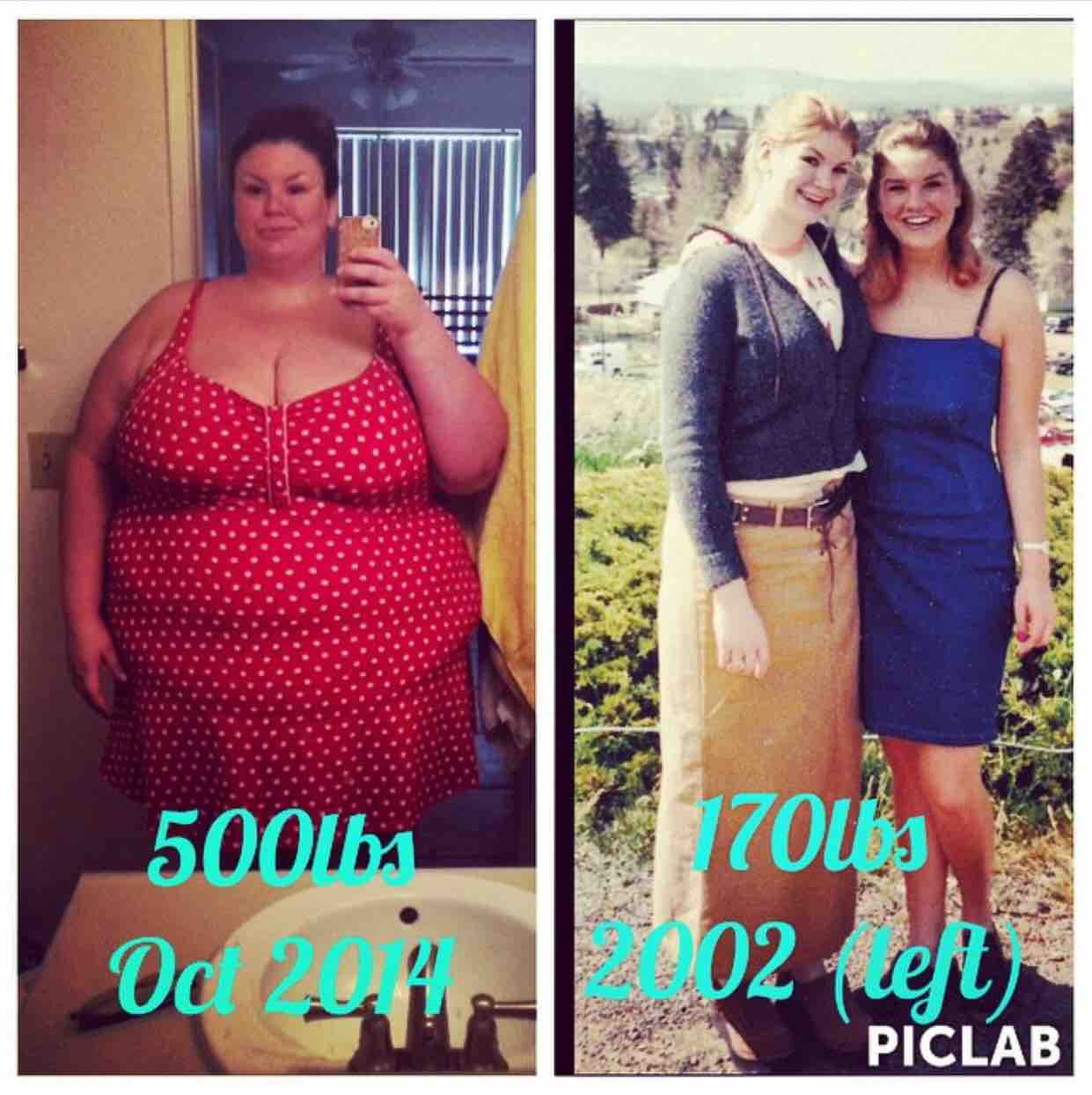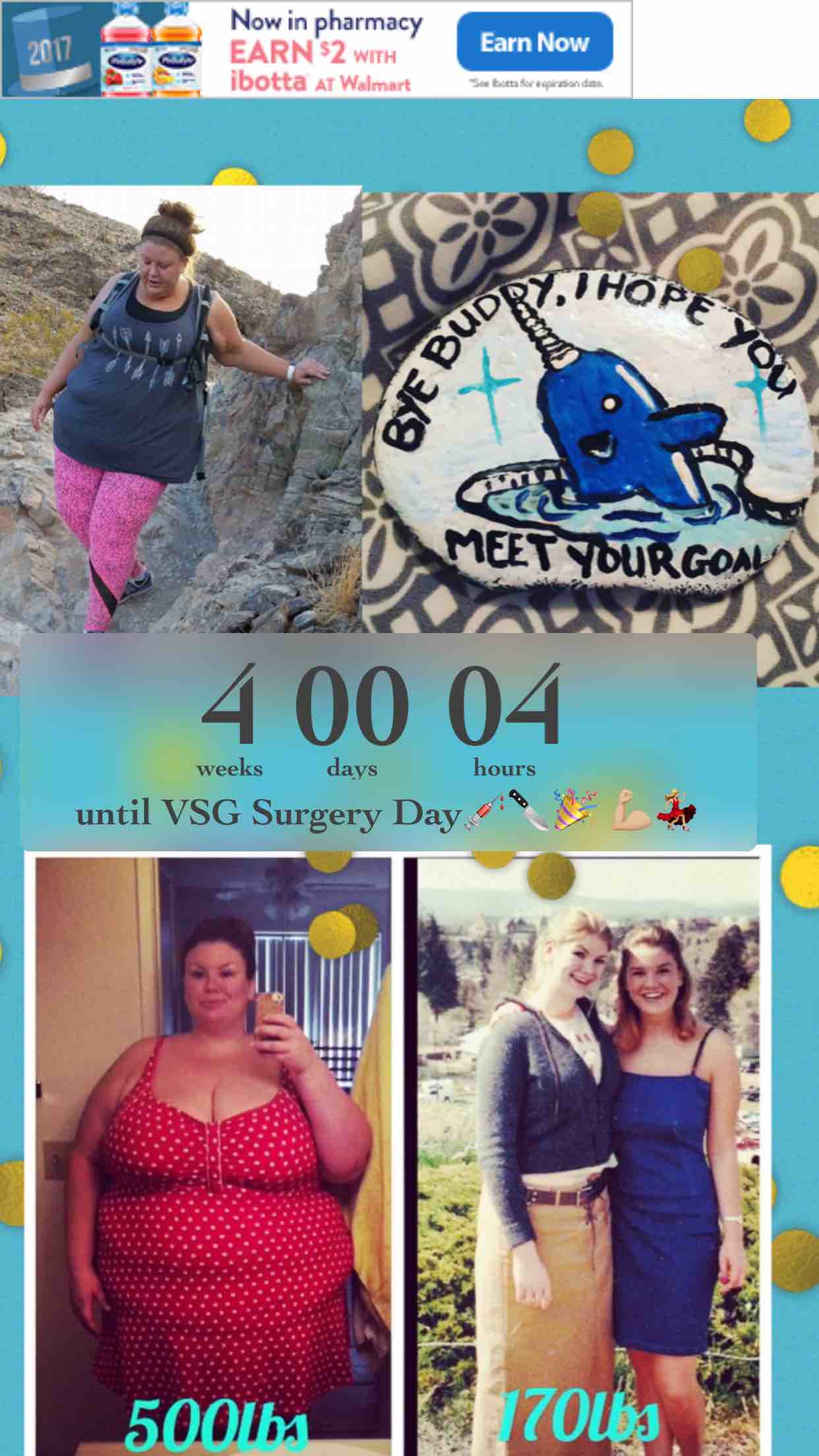 + Read More
Update 1
Posted by Staysha Bowin
17 days ago
My goal pic. That was in 2002. 15 years later, I plan to get there again.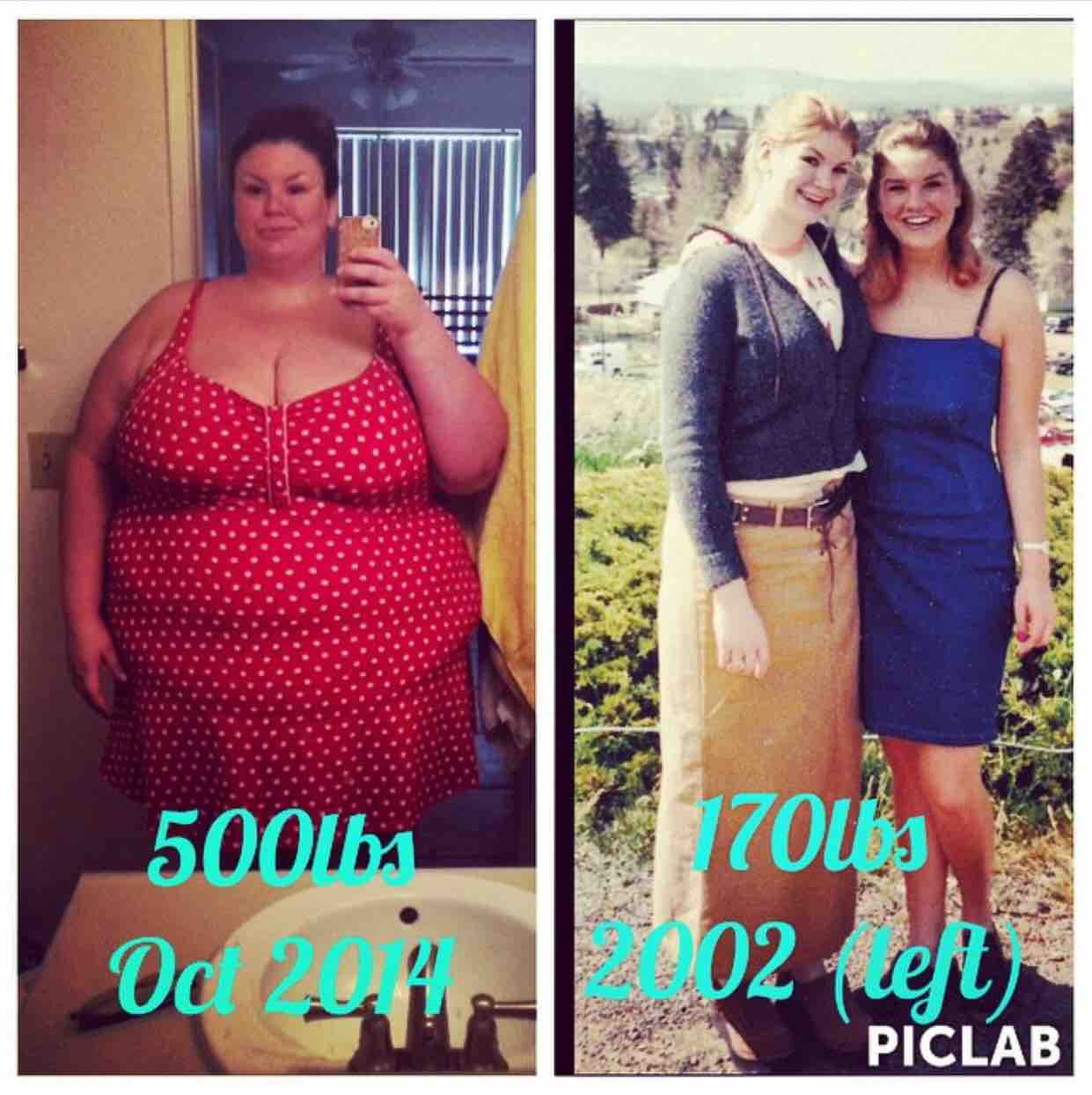 + Read More
Help spread the word!
 1.0K shares on Facebook
Read a Previous Update