27
41
Serpent Mound Seed & Water Peace
$3,433
of $4,444 goal
Raised by
30
people in 5 months
8th Annual Peace Summit March 23-25, 2018All nations All races All Our relations
We are seeking donations once again.
Sponsor an Elder either donate here or offer to make travel arrangements for a speaker.
Donations to house the speakers & for the facilities.
In the 8th year we have had this event we have never charged, It is free and open to the public. We do it all by Love offerings, Donations by folks like you that want to build a peaceful world one human-being at a time.
This Years Speakers: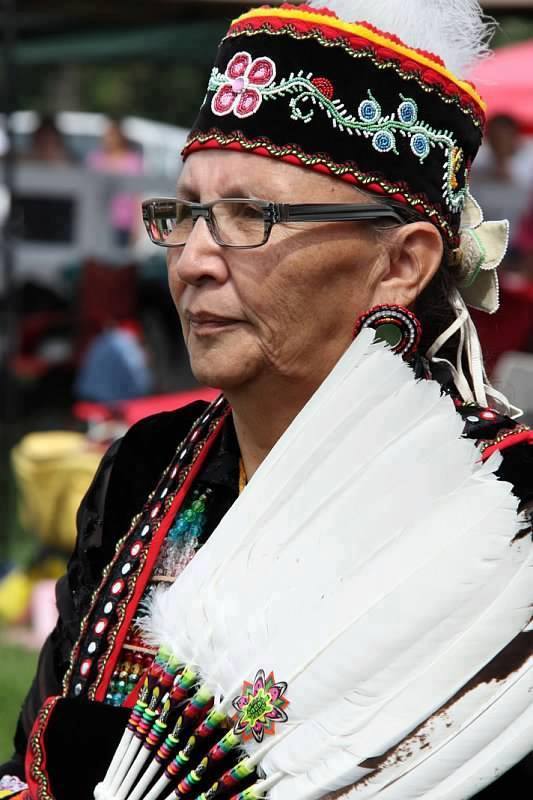 Ojibwe Elder, Great-Grandmother Mary Lyons
of the Indigenous Grandmothers of the Sacred We and Women of Wellbriety, International's Grandmothers Council. Mother Earth...Turtle Island...Minnesota
Great-grandmother Mary's Ojibwe name is Niizh-Nibi-Ikwe (Second Water Woman), also known as Kookum (Ojibwe word for Grandmother).
Anishinaabe Grandmother Sharon Day
, leader of Nibi Walks and Executive Director of the Indigenous People's Task Force.
Maexika/ Aztec dancers DANZA AZTEKA QUETZALCOATL de TENNESSEE
Grandfather Mazatzin Casas Acosta
, of Kickapoo and Chichimeka First Nations descent, devotes his life's work to understanding and sharing the teachings of his culture, and in particular the Aztek Cosmology and Cosmo-
perception. He is a founding Board Member of the new International
First Nations Academy; a member of the Frente Nacional e Internacional Mexicano Pro Derechos Humanos; and a Peace
Ambassador for the United Nations. For over 26 years
Maori Grandmother Rachael Page
, has lived experiences as an Indigenous Traditional Practitioner, derived from her whakapapa of Tainui, Maniapoto, where her grandparents, as well as a long line of ancestors were traditional healers of Rongoā Māori-tangata, to their whanau, and hāpu of Aotea, Ngati Wai, Tainui and Ngapuhi tribual connections.
Garrett Duncan
was born and raised on the Navajo reservation. His clans are the Bitter Water clan born for the Red Running into the Water clan. His maternal grandfather's clan is the Mexican clan and his paternal grandfather's clan is the Many Hogans clan. He is from a small community of Sanostee, New Mexico and is an enrolled member of the Navajo Nation.
INEJNEMAaka Bik
(servant) is a teacher of Kemetic (ancient Egyptian) knowledge, cultural activist, healer, spoken word, rap artist and writer.
Terri Sings with Ravens Rivera
  Aztec, Apache, Irish co-founder of the Peace summit.
Thomas Johnson
Paleontologist and co-founder of the Peace Summit.
Marcie Craynon
Hualapai Tribe Cultural Resources & Keeper of The Seeds, Grandmother   
Robert Lee White Mountain
A Hunkpapa Lakota Elder from the South Dakota side of the Standing Rock Sioux Indian Reservation
Bishop Darrell Nichols
Peace activist  
Baabee Irving
Medicine Wheel
Wyman Bear RedStar Sr.
Lakota, From Wounded Knee S.D. Pine Ridge Reservation.
Jeffrey Wilson
Friends of Serpent Mound President.
Baba Jubal Harris
Am a percussionist, drum maker, storyteller and teaching artist.
Grace Montijo De Trujillo
Great Great Great Grandaughter to Teresita Urrea the Saint of Cabora.
AB Mellish 


carla poluha 
co host & Red tent
Anara WhiteBear & Chris Katsaropoulos
Star Ambassadors
Julian Lauzzana
Director of Food and Fellowship
Hello community I would like to introduce you to our Chief....chef lol. Ok the blessed soul that will coordinate the food gathering and preparing of the food and answering of the food related questions.
Mark McGuire

Jen Noel


Liz Morgan

Zack Kouns
Grandmother Tree a Blue Ash that is close to 400 years old. She is Sitting right next to and on top of a fresh water spring. (said to be the purest around) IT IS HERE WE ARE BLESSED TO HAVE OUR WATER BLESSING CEREMONY!!! LED BY GREAT GREAT OJIBWAY GRANDMOTHER Mary Lyons AND ANISHINAABE GRANDMOTHER Sharon Day. The water flows from the spring into a pond and eventually makes its way down to Brush creek that then can connect to the missouri and all the way to the Gulf of Mexico. WATER IS LIFE!!! 
Adams County has a new, internationally significant event: Spring Seed and Water Peace Summit. Held annually in March (timed to celebrate the Spring Equinox), the Summit brings together delegations from the Americas and all around the world to talk and pray about and for International Peace. Its message: "It Takes a Village; All nations All races All my relations".
​Organized by Locust Grove residents Thomas Johnson and Terri Sings With Ravens, the three-day event is held annually at Woodland Altars event center & campground just a few miles from Serpent Mound. Free and open to the public, the Summit is made possible by voluntary contributions and fund drives.
​A major focus of the three-day program is the celebration and blessing of ancient seeds from around the world; praying, energizing, and exchanging these seeds. "It will be these seeds that will be planted by the people; the pollen from the flowers will be carried by the bees and wind all over the world. The power of these seeds is the Power of Creation, the planting of a New World of Peace" say the event's founders.
​Four days of celebration include family-friendly and children's activities, music, dance, meditation, and prayer by an amazing array of Native Speakers and Musicians, from all over the world. "This is a self-sustaining event," explains Terri. "Everyone brings non-GMO food, wild game or free range meats and eggs. We encourage everyone to take a turn volunteering in the kitchen with prep work, cooking and clean up. Leftover food goes to two different soup kitchens and a self-sustaining community. Money left over goes for speakers in honorarium."
​Part of the attraction is Woodland Altars itself, nestled deep in the quiet hills of Southern Ohio. Woodland Altars overlooks the impact crater, a unique geological formation. "There's lots of beautiful energy," says Tom Johnson, a well-known authority on trilobites and other fossils. Attendees can camp on site or stay in comfortable accommodations scattered among 450 acres of natural beauty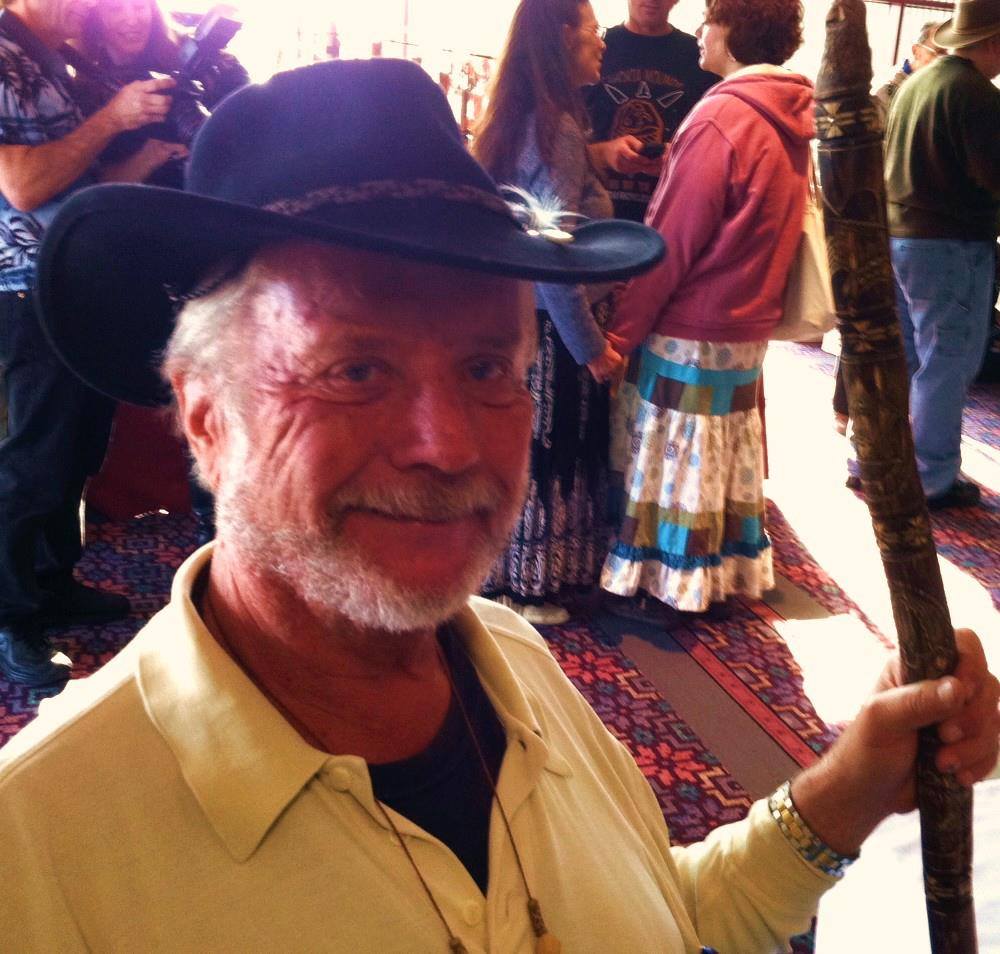 Dr Arthur Cushman
Matthew D Campbell Jr.
Joe Plum
Sesheta Ma'at
Connie Davis Head MC
Temu
Chris Davis
Wise band
+ Read More