Sports, Teams & Clubs
Raise money for sports teams and clubs.
Rally Support
Root on your favorite youth team or get support for a charity ride or marathon. Whether you need equipment or sponsors, a GoFundMe crowdfunding campaign can make it happen.
Equip Your Team
No matter the sport — from football and basketball to soccer and baseball — a successful GoFundMe campaign can help you get your team into the competitive spirit.
Easy Crowdfunding
Cheerleading uniforms? Little league travel costs? Intramural fees? GoFundMe is the perfect solution to any kind of financial challenge for your favorite hobby or club. Keep the focus on playing, not fundraising.
Why GoFundMe?
Athletes, parents, and fans can start crowdfunding in minutes
Sports campaigns have raised millions of dollars on GoFundMe
Faster and easier than traditional fundraisers
No deadlines or goal requirements
5-minute email support, 24/7
Start a Campaign
"Our community, volunteers, parents and coaches pulled together almost $5,000 to send a group of twelve 10 year old boys to the Florida Little League championships in less than a week! Our kids learned so much about themselves on this trip and they will never forget this experience."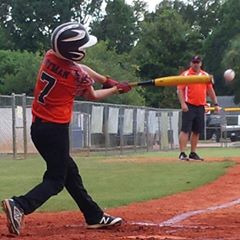 Alan P. raised $3,700
on GoFundMe