SOE Breakthrough of Ministry Healing Beauty School
$19,545
of $50,000 goal
Raised by
32
people in 52 months
It's nearly the end of 2018 - and so with events that occurred this week with my KBI students, and their feedback - we dedcided it's time to raise up this cause again and get to work on the Healing Beauty School, "BOMBS Breakthrough of Ministry Beauty School!  Thank you for taking time to read this - we ask for your help - we need about 1700 monthly partners of $25-$30 monthly to accomplish the budget.  But in a small way I will begin - with your help.  
Here is the November 17, 2018 UPDATE, then the story (I am sharing the update here as it seems to get lost in the display here on the Gofund me page)
November 18, 2018:  "We are starting the Healing Beauty School 'BOMBS' Breakthrough of Ministry Beauty School!! It may seem to me to be in a small way, but I have never waited for everything to be perfect, or to have enough funds! I have seen God move mountains and miracles happen daily! We believe in 'faith the size of a mustard seed' will grow...grow big....and we will see a BIG Harvest of transformed lives produced! So join with us in giving, partnering in Healing - and let's get this mustard seed growing!! Check back for updates regularly on our new website www.SpiritofExcellence.ca and subscribe to receive updates and please give what you can as a Partner in Healing!!"
~~~~~~~~~~~~~~~~~~~~~~~~~~~~~~~~~~~~~~~~~~ABOUT US - OUR HISTORY
Spirit of Excellence has been Raising Up Young Leaders since 2003 officially, formed as a Registered Charity, and we began nearly 4 decades now!  We've trained thousands of women and young people How to Discover their Potential!  NOW we are focusing and dropping this new  "BOMBS" to positively impact more women and create an empowered, positive future for their families!  SOE's 'BOMBS'  expansion will raise up and train rescued women from the Sex Trafficking Industry through beauty career training, spiritual healing, discipleship, releasing their creativity and provide mentorship support! Yes – Co-Founder and Director Colleen Kosti – is Award Winning Nail and Makeup Expert – already trained thousands of women as Beauty Professionals, since starting her journey teaching at St. Clair College in 1979!  NOW it is time to drop the BOMBS (Breakthrough of Ministry Beauty School) -  expand and rescue vulnerable women through training them in Beauty, Ministry and BREAKING THEM INTO THEIR NEW LIFE, NEW CAREERS AND NEW FOUND BEAUTY!   Your donation today will help thousands of vulnerable women become strong, wise and successful!!  Let's join forces together to drop BOMBS (or actually throw some positive Ministry empowered BOMBS - and end the exploitation of sex trafficked women to provide them a future!  Together we can reach thousands more women and give them a hand to break into their destiny!

SAVE LIVES and BREAK them INTO THEIR DESTINIES!  Thank you for your support - contact us for more information! 

Diamonds, the most valuable gems in the world, are mined from raw ore. The ore is crushed, the diamonds extracted, and then a process of cutting, polishing, and arranging takes place. The result is a dazzling display of beauty, as the diamond's inherent worth is evident for all the world to see!
At Spirit of Excellence, we believe that every person is a diamond possessing tremendous inherent worth. Our goal is to bring out their dazzling potential as we inspire a lifestyle of excellence!


 The Mission of Spirit of Excellence

 
We exist to connect young people with mentors to discover, develop, and activate their potential for a lifestyle of excellence. Through our Entrepreneurial & Personal Improvement programs, events, and mentoring relationships, Spirit of Excellence connects children and young adults from all walks of life—from the urban to the global community—with professionals, teachers, and artists who can help them discover their talents, embrace their creative potential, and develop the confidence and character to become all that they can be.

 Mentoring in Life Skills & Excellence

 
At Spirit of Excellence, we strive to enable young people to enhance their lives, leading by example and letting them know they are not limited to their surroundings or circumstances—they can be resourceful—they can achieve that dream!
We work with artists and professionals, locally and globally, to help young people discover their unique, God-given creativity and develop mastery and leadership skills in a creative, safe, confidence-building environment.


 Spirit of Excellence's programs bring in young people from all ethnic, economic, and educational backgrounds. Sponsorship and scholarship programs enable students from underprivileged areas to participate fully. At SOE, we are all on the same team!


Within Windsor's urban community, we have provided mentoring in the creative arts (including writing, dance, acting, music, drumming, flags, and more) and in personal and professional skills (including image & poise, communication & public speaking, hygiene, cosmetology, computer skills, and working with media) for 10 years!

 Far more than just another after-school program, we train students in the building blocks of life!

 
NOW.......We Need 100 monthly Community Builders to donate $25 or more on a monthly basis!  

- through 100 monthly Donors - who will Support the Kosti's in Raising Young Leaders, Entrepreneurs to Develop their Potential - TOGETHER WE WILL BUILD A STRONG SPIRIT OF EXCELLENCE TRAINING CENTRE and strengthen the community and families!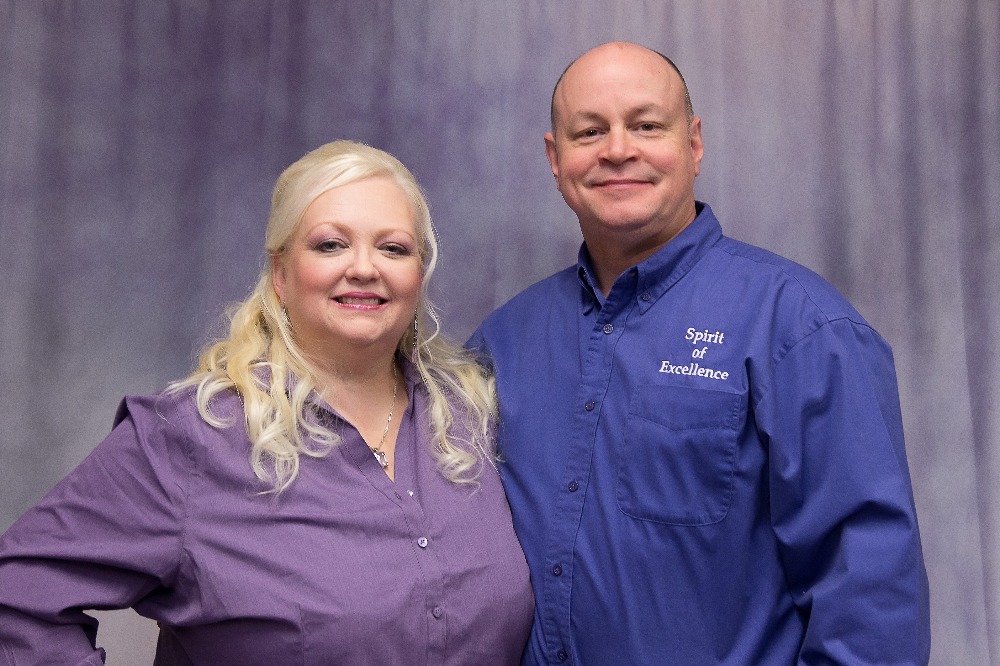 John and Colleen Kosti are full-time Creative Artists, Educators, Mentors and Urban Missionaries - 'Raising Leaders, Entrepreneurs and Worshippers' for such a time as this!  Esther 4:14 and Daniel 6:3 speak of how this is the time to impart and instill an excellent spirit - so the young generation will be favoured and equipped to impact their communities and the nations!  
Spirit of Excellence does not receive any government funding or support from the city at this time - they are completely dependant on individuals to support them for this mission!
Throughdaily hands-on mentoring, after-school and  Musical Arts Leadership Classes they are impacting the community, women, musicians and families from all walks of life and have been doing this for the last 10 years in the urban district of Windsor, Ford City in Ontario Canada!    

Today they are presenting the opportunity to become a Community Builder and Partner with Spirit of Excellence.    Their goal is to Raise up 100 Strong - Monthly Supporting - Strengthening the Call to Use Musical Creative Arts to Raise Up Leaders, Entrepreneurs and Worshippers!  

You can JOIN TODAY in this EXCITING AND CREATIVE MISSION FIELD!  
GET INVOLVED - click the link to get involved:  Join the SOE team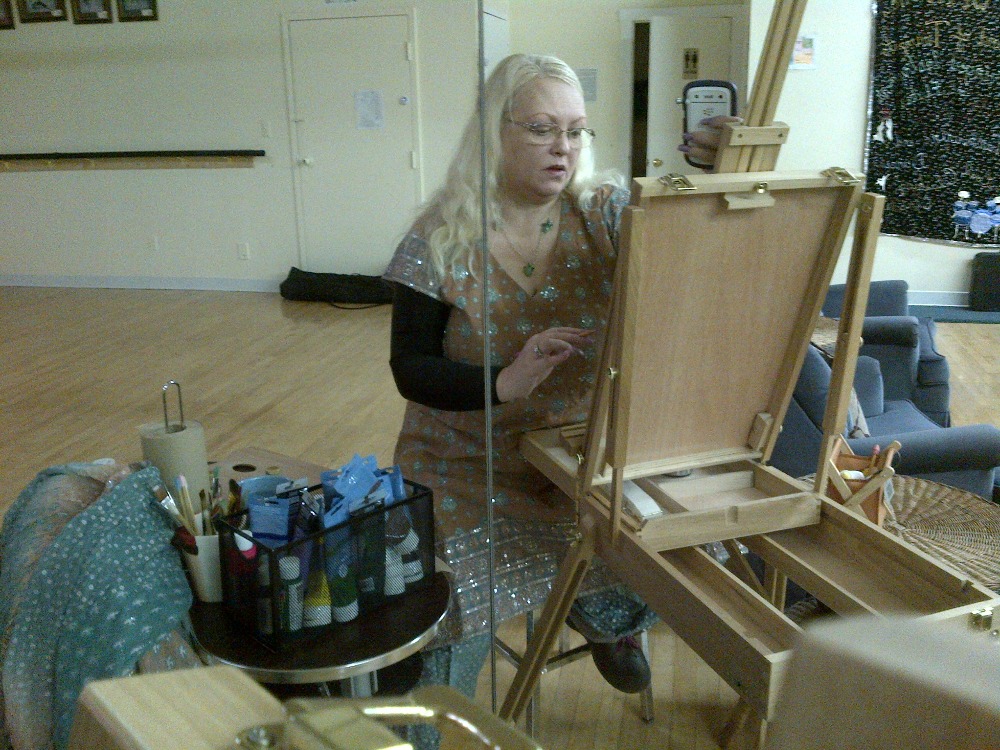 All donations will receive a Canada Revenue Approved Income tax receipt - Charity  # 88310 6809 RR0001
Help us launch our Musical Creative Arts & Leadership programs for the Spirit of Excellence kids!  
Your donation will support low income kids from the urban community of Ford City  / Drouillard Road, to come to their after-school SOELIT programs - Spirit of Excellence Leaders In Training!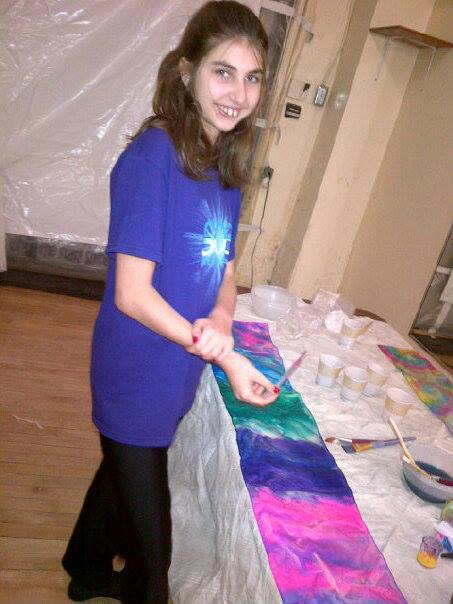 Thank you for helping to Reach a Child - Raise a Leader - Transform Community!

visit on the web:   www.Spirit-of-Excellence.com 

Ministry of Role Modeling the Spirit of Excellence, Inc is a Non-Profit Organization, Philanthropic Seminary of Learning and Canada Revenue Approved Registered Charity. CRA Charity # 88310 6809 RR0001

+ Read More