4
3
SpectorDance Fundraising
$275
of $30,000 goal
Raised by
2
people in 11 months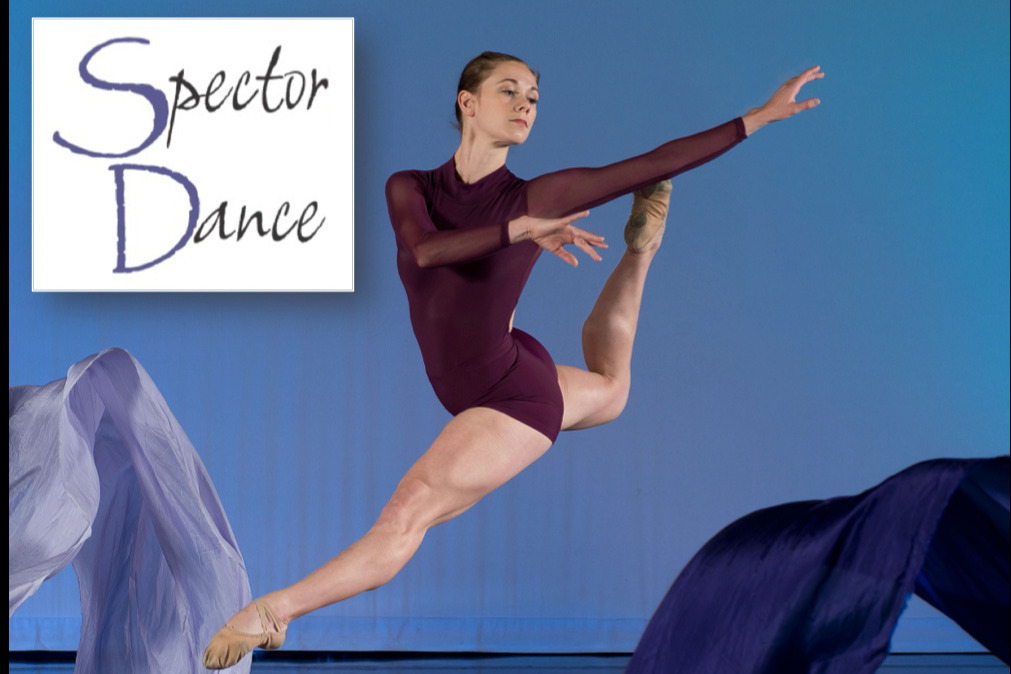 SpectorDance is thrilled to be presenting Ocean Trilogy, a multidisciplinary performance and educational program based on a dance-science partnership between SpectorDance and the Monterey Bay Aquarium Research Institute (MBARI). Ocean Trilogy is an original piece that weaves together rap and classical music, urban and contemporary dance, visual images, and spoken word to explore the challenges confronting our ocean and hopeful possibilities from cutting-edge ocean science research. Along with the performance of Ocean Trilogy, we are providing associated educational programs tailored to each venue. Including a science lecture with an MBARI scientist, and/or a movement workshop with a SpectorDance Company dancer.  Ocean Trilogy aims to inspire the next generation of ocean stewards, and to demonstrate that dance can expand awareness of this critical issue in a way that reaches people's hearts.
In 2018/2019, SpectorDance is scheduled to perform Ocean Trilogy at Monterey County Free Libraries (July), Stanton Theater (September), Greenfield High School (October), Future Citizens Foundation (October), Hartnell College (November), Stanford University (April), Sunset Center (April), and we are in dialogue with the Smithsonian Natural History Museum in Washington, D.C (June).
We anticipate that Ocean Trilogy will reach over 5,000 underserved youth this year.  Not only will students experience live performance, but they will also have an exposure to top-notch, cutting-edge science.
Would you consider becoming an Ocean Trilogy Sponsor?
The cost of each ticket is $10 per attendee.  Therefore, your donation of $100 will sponsor 10 youth or a donation of $5,000 will sponsor 500 youth.   Every donation, large or small, makes a difference.
Do not hesitate to call if you have any questions or ideas (831-601-8510).  We are proud to acknowledge all donations in our programs and publicity. 
Thank you for your past support and your consideration of this request.
Warmly,
Fran Spector Atkins, Artistic Director and Founder
+ Read More
Update 2
1 month ago
Share
SpectorDance is thrilled to be presenting Ocean Trilogy, a multidisciplinary performance and educational program based on a dance-science partnership between SpectorDance and the Monterey Bay Aquarium Research Institute (MBARI). Ocean Trilogy is an original piece that weaves together rap and classical music, urban and contemporary dance, visual images, and spoken word to explore the challenges confronting our ocean and hopeful possibilities from cutting-edge ocean science research. Along with the performance of Ocean Trilogy, we are providing associated educational programs tailored to each venue. Including a science lecture with an MBARI scientist, and/or a movement workshop with a SpectorDance Company dancer. Ocean Trilogy aims to inspire the next generation of ocean stewards, and to demonstrate that dance can expand awareness of this critical issue in a way that reaches people's hearts.

In 2018/2019, SpectorDance is scheduled to perform Ocean Trilogy at Monterey County Free Libraries (July), Stanton Theater (September), Greenfield High School (October), Future Citizens Foundation (October), Hartnell College (November), Stanford University (April), Sunset Center (April), and we are in dialogue with the Smithsonian Natural History Museum in Washington, D.C (June).

We anticipate that Ocean Trilogy will reach over 5,000 underserved youth this year. Not only will students experience live performance, but they will also have an exposure to top-notch, cutting-edge science.

Would you consider a becoming an Ocean Trilogy Sponsor?

The cost of each ticket is $10 per attendee. Therefore, your donation of $100 will sponsor 10 youth or a donation of $5,000 will sponsor 500 youth. Every donation, large or small, makes a difference.

Do not hesitate to call if you have any questions or ideas (831-601-8510). We are proud to acknowledge all donations in our programs and publicity.

Thank you for your past support and your consideration of this request.

Warmly,

Fran Spector Atkins, Artistic Director and Founder
+ Read More
Update 1
1 month ago
Share
SpectorDance is thrilled to be presenting Ocean Trilogy, a multidisciplinary performance and educational program based on a dance-science partnership between SpectorDance and the Monterey Bay Aquarium Research Institute (MBARI). Ocean Trilogy is an original piece that weaves together rap and classical music, urban and contemporary dance, visual images, and spoken word to explore the challenges confronting our ocean and hopeful possibilities from cutting-edge ocean science research. Along with the performance of Ocean Trilogy, we are providing associated educational programs tailored to each venue. Including a science lecture with an MBARI scientist, and/or a movement workshop with a SpectorDance Company dancer. Ocean Trilogy aims to inspire the next generation of ocean stewards, and to demonstrate that dance can expand awareness of this critical issue in a way that reaches people's hearts.

In 2018/2019, SpectorDance is scheduled to perform Ocean Trilogy at Monterey County Free Libraries (July), Stanton Theater (September), Greenfield High School (October), Future Citizens Foundation (October), Hartnell College (November), Stanford University (April), Sunset Center (April), and we are in dialogue with the Smithsonian Natural History Museum in Washington, D.C (June).

We anticipate that Ocean Trilogy will reach over 5,000 underserved youth this year. Not only will students experience live performance, but they will also have an exposure to top-notch, cutting-edge science.

Would you consider a becoming an Ocean Trilogy Sponsor?

The cost of each ticket is $10 per attendee. Therefore, your donation of $100 will sponsor 10 youth or a donation of $5,000 will sponsor 500 youth. Every donation, large or small, makes a difference.

Do not hesitate to call if you have any questions or ideas (831-601-8510). We are proud to acknowledge all donations in our programs and publicity.

Thank you for your past support and your consideration of this request.

Warmly,

Fran Spector Atkins, Artistic Director and Founder
+ Read More
Read a Previous Update