SoulFamFund: Broadcasting for Good
$5,186
of $7,000 goal
Raised by
44
people in 40 months
Hi, It's Anita Wing Lee! This is the official SoulFamFund.com  GoFundMe page. Here is my story in my own words: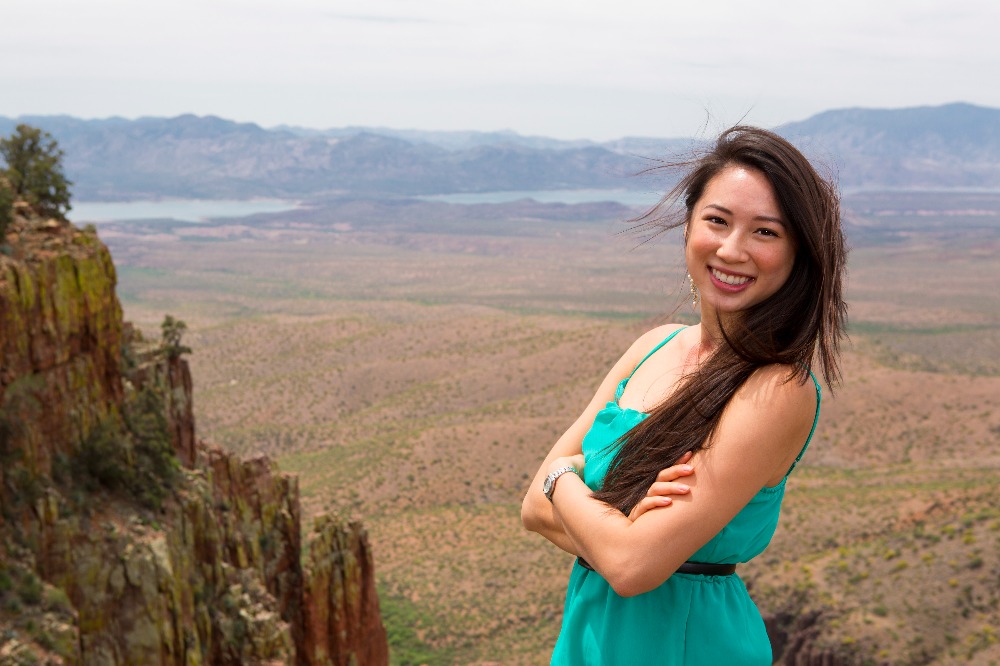 My Story on Periscope

Hi, I'm Anita Wing Lee. When I got on Periscope in Summer 2015, I had no idea that it would change my life. I started leading morning meditations because I thought it would help people, and 4 weeks later in August 2015, that turned into the largest meditation movement on the platform called #GlobalMeditationScope.

Since then I've been invited to speak at the legendary Periscope Summit twice in NYC and San Francisco, completed a 4000 mile journey across USA raising funds for refugees and found a faith in humanity and trust for life that I never had before. 

The Mission 

Now we're taking it a step further.  Periscope and live streaming is the frontier of human connection and this tool can be used as a force for good or for evil. We choose, by what we put out and what we share. 

From my first days on this platform, I started called my little Periscope family #SoulFam. I wasn't trying to create a brand, business or 'tribe,' Honestly, it was because something inside told me we could take this platform by storm. We could do something big on Periscope. We could really shine. But it's important to me to stay humble. It's never gonna be about me. It's about family. 

The SoulFam Philosophy 
 
As I often say on 'scope, "There are no accidents in the Peri-verse. If we've found each other it's because we're meant to serve each other, help each other and life each other higher. How could we not talk about family when family's all we got?"

We are soul family, not because of race, religion or blood but because of our essence as living, breathing, human beings. The same force that beats my heart and yours compels me to do something meaningful with my time and energy, which is what's led me to Greece and the Refugees. 

Every viewer on my broadcasts has inspired me to be a better person and I don't want to be sitting my cushy home in Canada, when there is a bigger way that I can help with the Refugee Crisis in Europe. 
Thanks to your generous donations of nearly $3000, I've made it from Toronto to NYC to San Francisco to Lesvos, Greece.  

Broadcasting For Good 

I'm currently on the island of Lesvos, Greece where hundreds and sometimes thousands of refugees from Syria and neighbouring countries, still arrive everyday on their journey to find a safer home.  Most arrive in flimsy lifeboats with nothing but the wet, freezing clothes on their back. 

They still have a long journey ahead of them into Europe and if they're lucky, they'll make it to places like North America. 

The refugee support network here for them is made up of a patchwork of inspiring grassroots initiatives from volunteers all around the world.  Most are not covered by mainstream media, but they are doing the most important work to keep the refugees safe, informed and alive. I will be giving the funds that we raise to several independent humanitarian organizations that are doing incredible underground work.  I will be updating this GoFundMe regularly to show you the organizations that I've connected with and chosen to support. 

I want to be able to give about $1000 to each organization I support. With a community of 9000 on Periscope, if each person gave $1, we would easily hit our goal. If everyone have $5 (the price of a Starbucks Latte), we would have $45,000 to give away and all of the aid is greatly needed. 

How To Contribute 

I know that not everyone is in a financial situation to give.  Still, you can help share this mission. Many of you have already given and for that I am infinitely grateful. Please continue to invite other Periscopers, broadcasters and everyone you know to learn more.

Write articles about Soul Fam Fund.
Tell people about us and Periscope.
Share & Retweet my broadcasts.
Donate travel points. Warm clothing. Baby carriers.
Use the hashtag #SoulFamFund on social media. 
Tell @periscopeco on Twitter so they will feature our initiative. 
Spread our press release:  http://bit.ly/SoulFamFund

Let's make the largest initiative ever to use Periscope for good. 

*If you're not yet familiar with Periscope, it's a live-streaming mobile video app that lets you capture real life in real time. It's EPIC. Follow me on Periscope by downloading the app onto your phone following me @anitawinglee: periscope.tv/anitawinglee.*

Because of Periscope, I have found a way to give and contribute to the world and I'm so alive.  Here's the thing, I don't believe in "giving back." I've already given so much, there's no need to "give back" to me.   I personally don't need much anyway. Just a place to sleep, water to drink, maybe some food, electrical charge for my phone and WiFi. :) 

So help me pay it forward. 
 
I am committed to using my channel to  uplift and inspire millions and answer the call the help wherever I can.  Greece and the refugees are calling. But I'm only one person. If my story has touched you in any way, please share this page and shareSoulFamFund.com to everyone you know.

DONATE DIRECTLY ON MY GOFUNDME HERE.
Thank you for being my inspiration. 

Learn more at  www.SoulFamFund.com 

Watch my LIVE broadcasts daily on Periscope:   http://periscope.tv/anitawinglee

Watch the replays of my journey here:  https://katch.me/anitawinglee
+ Read More
Be the first to leave a comment on this campaign.