Attorney Surrogate Court fees
$5,000
goal
Campaign created
34 months
ago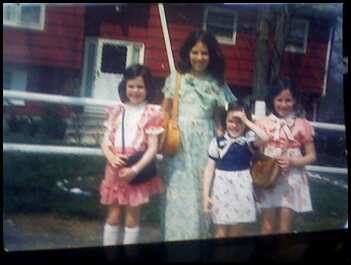 http://occupiednewbie.blogspot.com/
Hello. I'm the youngest of 4 children involved in a Motor Vehicle Accident in 1978. This was before modern brain injury knowledge as we know it and (to my knowledge) modern vehicle accident reconstruction.
UPDATE: I have spoken with a lawyer who needs a $5000 retainer to proceed with this action. Big difference from $70,000 :-) but as I said I really don't know how much it will cost. Here's a more attainable goal.
The truck driver was sued for speeding and driving his tractor trailor filled with gravel over the weight limit. The truck driver got off. Of all the justice that never happened for these four children (one fatality, two with catastrophic injuries, and one with minimal injuries), the surrogate's court of Morris County, NJ witnessed and then failed to protect the leftover medical lives of the surviving (now adult) children.
I'm not sure if the goal $$ amount I posted is the amount to fix this mess. It's a guess. I'm by far the only one who has encountered corruption in the NJ family court system.
You can read all about this situation in my blog at
http://occupiednewbie.blogspot.com/
I apologize beforehand if any language you encounter in my blog is offensive. I didn't take the time to alter or withhold any feelings I may have had at the time.
We thank you in advance.
"In 1974, the Legislature passed N.J.S.A. 9:6-8.21. That section defines an "abused or neglected child" as a child less than 18 years of age whose parent or guardian ... (4) or a child whose physical, mental, or emotional condition has been impaired or is in imminent danger of becoming impaired as a result of the failure of his parent or guardian, as herein defined, to exercise a minimum degree of care ... (b) in providing the child with proper supervision or guardianship, by unreasonably inflicting or allowing to be inflicted harm, or substantial risk thereof, including the infliction of excessive corporal punishment; or by any other acts of a similarly serious nature requiring the aid of the court ..."
+ Read More
Be the first to leave a comment on this campaign.