Soma Coal Mine Disaster Relief Fund
$16,933
of $20,000 goal
Raised by
144
people in 50 months
Turkey's biggest mining disaster killed at least 301 coal miners in Soma. Most miners made $20/day ($600/month) and were the sole breadwinners. A donation of $100 will cover a week's expenses for a family. Most of the widows have children, many have no breadwinners left, and are facing bankruptcy. The equivalent of one month's salary will be given to the neediest families until the funds are exhausted. Widows with children but no income will have priority. The goverment compensation for the family of a dead miner will likely take a month to begin due to bureucracy. Emergency funds for these families are urgently needed.

I am a biology professor from Istanbul, Turkey who teaches at the University of Utah: 
http://bioweb.biology.utah.edu/sekercioglu/ 

I am currently in Turkey and will go to the disaster site to deliver the donations personally. Many of the dead are from my province, Balikesir, which borders Soma. 100% of the funds will go directly to the needy families who have lost family members in this disaster. Next Thursday, I am going there myself to deliver the first week's donations. This is an already impoverished region and these funds will provide emergency relief to cover the families' first month of expenses during their period of mourning. 
http://en.wikipedia.org/wiki/Soma_mine_disaster


+ Read More
Update 1
50 months ago
Share
Yesterday, I went to Izmir's Elmadere village, which had one of the most concentrated losses of life in the Soma coal mine disaster.
https://www.google.com/search?hl=en&gl=us&tbm=nws&authuser=0&q=elmadere
https://www.facebook.com/sekercioglu/media_set?set=a.10101085085207343.1073741834.219275&type=1
In a village of about 80 houses, 11 miners have died, 10 women have been widowed and 23 children have been orphaned. This is already a highly impoverished area where miners' net salaries vary between 9000-1200 YTL (~$430-$570) per month. I have distributed equally the donations between 11 families, giving it directly to the 10 widows and the mother of the single miner. Each roughly received six weeks' net salary of a miner. Because the government pension (roughly equal to a monthly salary) is estimated to start in another month or two and because these villagers are unlikely to have any emergency funds, these cash donations delivered one week after the disaster will provide important relief for these families, most of which had a single breadwinner. They were graceful people and welcoming despite their pain. All of them independently said "What matters is that you have not forgotten us and you have come here personally to give us your condolences. Thank you for your support, but far more important is your coming". They thanked all of your for thinking of them.
This is a modest, short-term relief campaign ran by a single person and we achieved our objective. The families of Soma victims will continue to need long-term support and their lawsuits against the mining company will take years. Lawyer Orhan Taparli who put me in touch with the people of Elmadere and accompanied me to every house, will take their case pro-bono, but it is a huge challenge taking on a massive mining company for years in courts. If you are interested in helping with their legal expenses, I can put you in touch with him. If you want to provide further support, especially towards the long-term educational expenses for Soma victims' orphans, I recommend that you support the Turkish Philantropy Fund's ongoing campaign, the donations to which are tax-deductible in the US:
http://www.tpfund.org/051614-message.html
I plan to pay one more visit to the affected area end of June to distribute the remaining funds when I will provide an update. Thank you for your generous support.
Cagan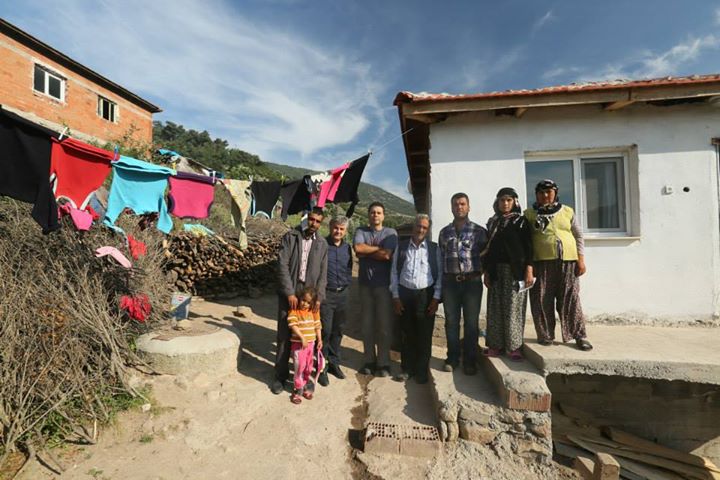 + Read More
Be the first to leave a comment on this campaign.