12
8
SOB Shore Patrol Project
$585
of $20,000 goal
Raised by
11
people in 5 months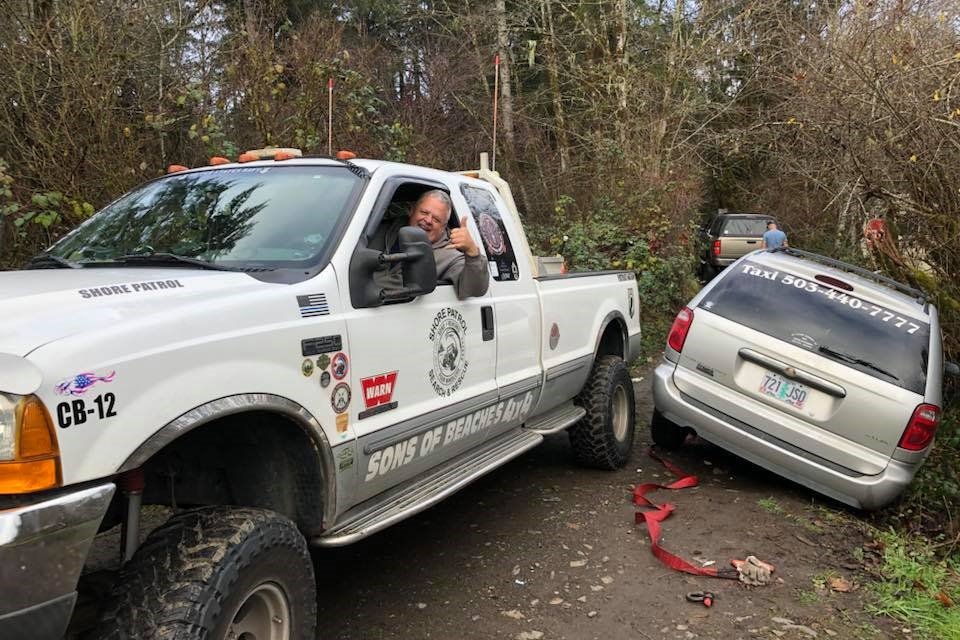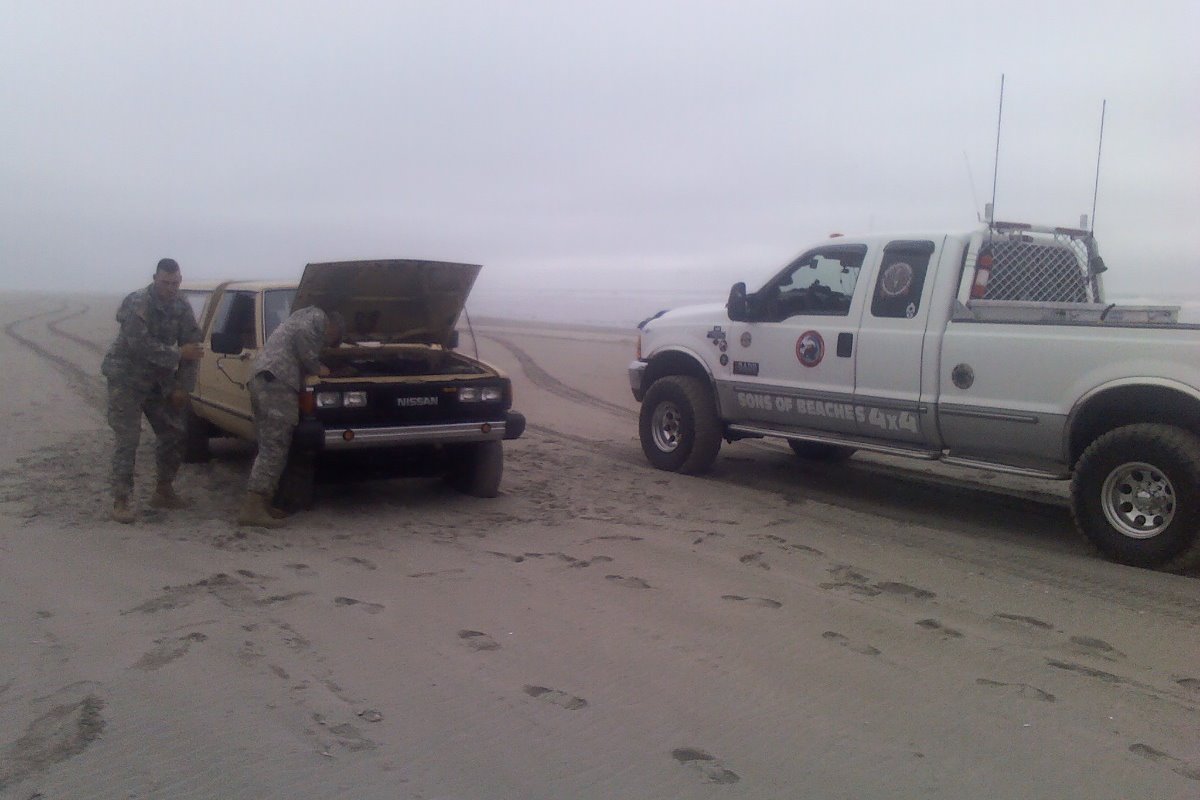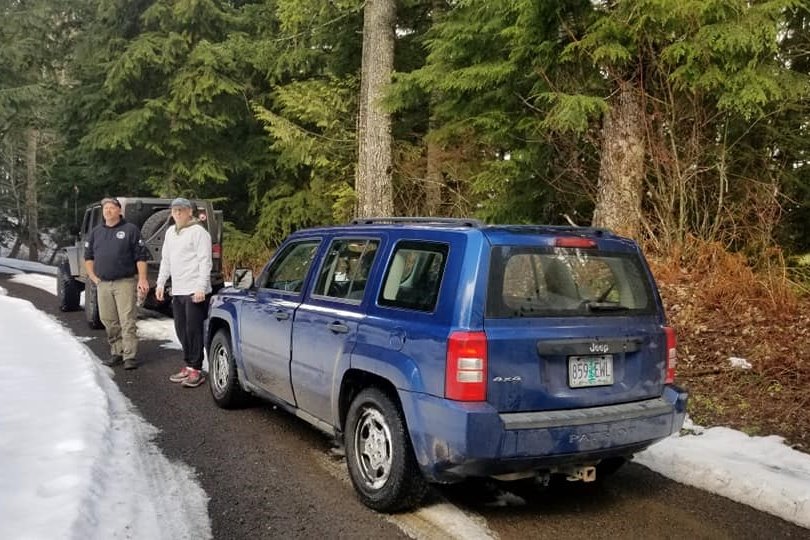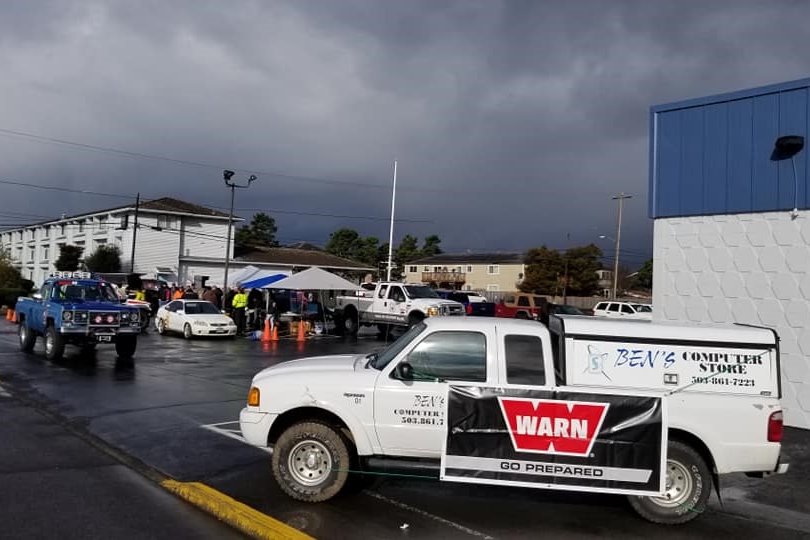 THE TOW PATRIOT HAS BEEN RESURRECTED,
NOW ON TO THE PRESSING MATTER OF BUILDING THE PROJECT MARKETING TOOLS AND ALSO ANOTHER OF THE PRIMARY ASSITANCE VEHICLE= U-WISH SHORE PATROL JEEP.
ASKING FOR HELP,  SO I CAN CONTINUE MOVING  FORWARD AND STAYING  HELPFUL TO ALL WHO HAVE THE NEED TO CHALLENGE OUR BEACHES AND BACKROADS OF OUR AREA.
I WILL CONTINUE TO VOLUNTEER MY TIME AND KNOWLEDGE TEACHING OTHERS THE SKILLS THAT I HAVE ACCUMULATED OVER MY LIFE TIME,  AND HELPING OTHERS BY GIVING AIDE. THIS HELPS ME DEAL WITH MY OWN DISABLING MEDICAL ISSUES.
THE SHORE PATROL PROGRAM GIVES ME A SENSE OF PRIDE, KNOWING THAT GIVING BACK TO THE COMMUNITY HAS A PRIORITY  TYPE ADVANTAGE.  EITHER IT BE ENVIROMENTAL OR SAVING ONES PROPERTY AND OR A PERSONS LIFE. 
THE GRATITUDE FROM ALL OUR LOCAL AGENCIES  HAS GIVEN ME A VERY MUCH APPRECIATED AND HUMBLING ACKNOWLEDGEMENT OF THE PROGRAM.
BUT THE COST ARE TO MUCH TO CONTINUE OUT OF POCKET.
I HAVE ACCESS TO THE LABOR POOL OF FRIENDS AND CCSOB4W 4X4  CLUB MEMBERS OF OUR AREA AND THIS WILL ALL HELP KEEP COST DOWN, BUT THE EXPENSE IS REAL.
 NOT JUST FOR MY VEHICLES BUT THOSE OTHERS IN THE PROGRAM WHO ALSO TAKE THE RISKS WITH THIER VEHICLES.
SO HERE I AM ASKING,  CAN YOU PLEASE HELP?
----------------------------------------------------------------------------------------------------------------------------------------------
I'M INVESTING ANOTHER 2400.00 DOLLARS INTO A NEW REMAN. MOTOR AS THE U-WISH SHORE PATROL JEEPS MOTOR DECIDED TO START SHOWING ITS ISSUES AS I USED HER FOR RECOVERIES WHILE PATRIOT WAS DOWN. SHE'S A CLASSIC AND DESERVES THE BEST OF CARE SO AGAIN I'M HERE SEEKING HELP OF ASSISTANCE TO CONTINUE MY BUILD AND THE PROGRAMS FORWARD GROWTH OF HELPING OTHERS IN NEED ON OUR BEACHES AND BACKROADS.
-----------------------------------------------------------------------------------------------------------------------------------------------
ANYTHING  .25CENTS OR $20.00 THIS WILL ALL GO TO GETTING THE  MECHANICAL ISSUES AND MAINTANANCE PROGRAM ON TRACK TO KEEP US ROLLING
ANNUAL ESTIMATED COST ARE 15K PLUS ? SO I ASK FOR 20K EST.
AND AS WINTER IS SETTING IN THE NEED IS URGENT.
THANK YOU
AND  IF YOU ARE EVER IN NEED OF ASSISTANCE WHEN  IN THE AREA,  I WONT BE FAR OR HARD TO FIND.
CCSOB4W
THIS IS OUR MISSION STATEMENT <>
PLEASE IF ANYONE CAN HELP, WE GREATLY APPRECIATE ALL DONATIONS
Shore Patrol and Search and Rescue
It's my goal to build a group Organization that with the tens of thousands of members within the OHV community we can and will be a viable asset within each states communities just like the (NNWP) National Neighborhood Watch Program.
The U-Wish Jeep and Shore Patrol project will be a rolling membership drive Ambassador reaching out to the OHV communities and the local Sheriffs agencies that monitor and patrol our areas of activities along with each States Dept. of Forestry and or land management.
As I gain knowledge on how the Agencies wish to utilizes our volunteer base of membership It is also my goal to have points of contacts for each areas Shore Patrol Division to be able to assist with Search and rescue transportation and or back country logistics.
WE ARE CURRETLY ON THE ASSISTANCE CALL OUT LIST FOR LOCAL AND STATE POLICE AGENCIES, ALONG WITH THAT OF THE OREGON STATE PARKS AND RECREATION
We the CCSOB4W are a great OHV family of adventures and can utilize our knowledge of trails and many combined years of experience traversing the back country from the mountains to the sea. (Hence the title Shore Patrol).
Our experience in Monitoring and Documenting and reporting can be a valuable cost saving to these agencies.
We pay to play, so we want to show we can be even more responsible when the need arises.
To be a formidable allies (TASK FORCE) CCSOB4W SHORE PATROL with the local State and Federal agencies, will give a better working relation with each.
It is my goal to be accredited just like the NNWP and affiliated with the National Sheriffs Association.
CCSOB4W-SHORE PATROL 
CDR Jay M. Pitman
OUR PUBLIC FACEBOOK SITE-- CLATSOP COUNTY SON'S OF BEACHES 4 WHEELERS is for ALL WHO WISH TO FOLLOW OUR PROGRESS AND SHOW SUPPORT. OUR POST ON THOSE IN NEED OF HELP.
 THE FACEBOOK  (S.O.B. SHORE PATROL AND SEARCH AND RESCUE & RECOVERY SITE) IS FOR DOCUMENTING  active recoveries and call outs for help. Tracking all recoveries and rescues of any sorts. From tows, helping give a jump start and or assisting others in any manner.
This site is assistance, tow and recovery specific, Clatsop and Pacific counties unless we have members who are available in the PDX metro area.
Only those who are properly  trained have the correct equipment are willing and able to accommodate by helping in our immediate region, are authorized SHORE PATROL OPERATIVES.
By asking to be a part of this site or being added as a member we agree to abide by keeping this site Specific to these activities.
Please Sign by liking and saying I agree. THNX.
Emergency contacts;
DISPATCH
CCSOB4W CDR.
Jay Pitman 503-470-0046
FROM THE MOUNTAINS TO THE SEA,
WE THE CCSOB SHORE PATROL
ARE ON CALL FOR OUR COMMUNITIES
We are a group of volunteers who at given a moments notice will make the efforts to assist those in need. Please keep all posts directed at keeping this site simple and to the point.
SINCERE THANKS
CCSOB4W CDR JAY
+ Read More