Mara's Olympic Ski Dream
$16,264
of $20,000 goal
Raised by
92
people in 47 months
My name is Mara White, I'm 16 and I have a dream.
  I dream of flying down mountains chased by other skiers, I dream of launching off jumps shoulder to shoulder and I dream of being the fastest and standing on the podium.  
My goal is to ultimately make it to the US Ski Team  and ski in the Olmpics someday.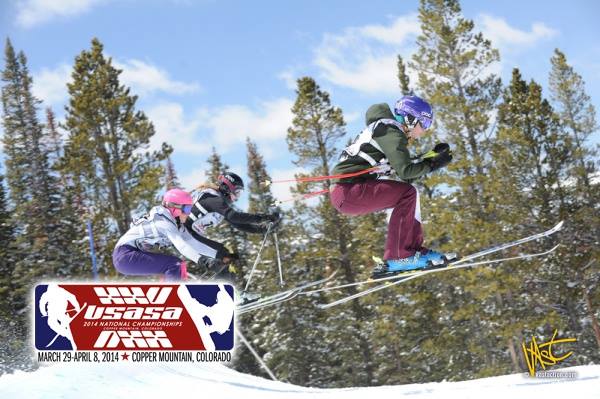 If you want to know what 
ski cross
 is,(click the video below), think motocross on skis, with 4-6 skiers at a time on the course, with jumps and banked turns at 40+ miles an hour.  
Yes it's scary sometimes and there is a little rollerderby, but for me it's the most exciting kind of racing there is.  Ski cross was also one of the top rated televised race events at the 2014 Olympics at Sochi.   It's going to be a challenging journey to get there and I and my family are looking for your support.  While I've been skiing my entire life, I've been racing ski cross for just three years and have made it to the podium every race I entered. My first year, I was invited to go to
USASA
National Championships, but 2 weeks before the races I was injured, suffering  a severe concussion ending my season.   After recovering I didn't give up and the next season finished ranked first and won the
USASA National Championships at Copper Mountain Colorado
.    This year, after some great races at Tahoe and at the RevTour in Colorado, I again finished the season ranked first but due to a collision in the final heat at the Nationals and I placed third.  That's ski cross for you.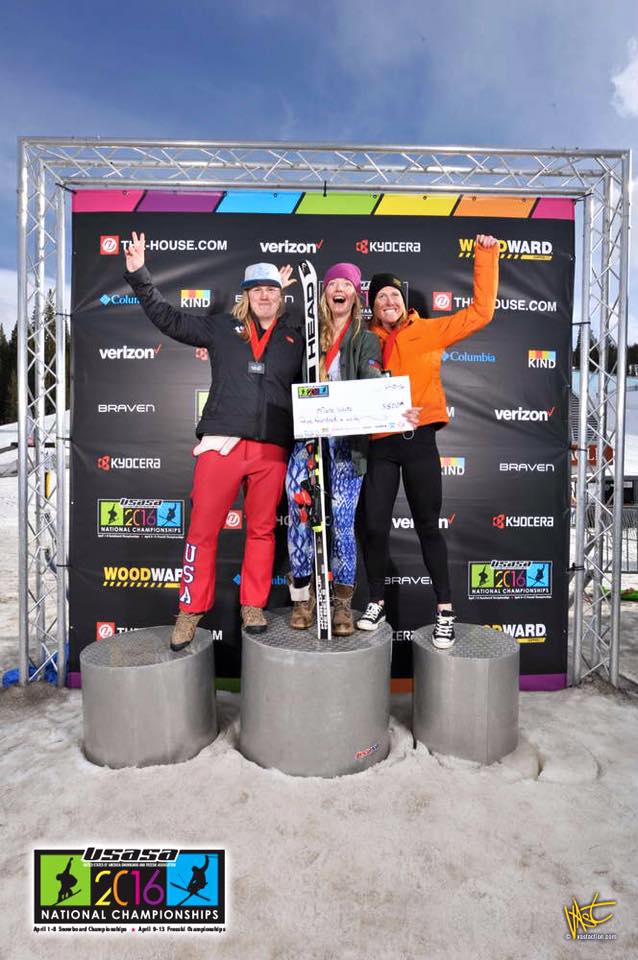 May 2016 Goals reached and 15-16 Season wrap-up:

Project Gold training and racing in Argentina. Competed at the NorAm level against World Cup racers.
15-16 Results:NorAm Cup - Overall in North America 1stUS Nationals - 1st. Hole Shot Tour - 1st Over allRevTour - 1st Over all
I also had the great experience to compete on against some of the top ski cross women in the world in Val Thorens France in the Junior Worlds and French Nationals.    
This Summer
To get ready for the coming ski season I'm mountain biking, paddle boarding, swimming, trail running and working out at the gym in our beautiful Tahoe area.
School next Fall
I'll be a senior at 
North Tahoe High School
in the 
Ski Academy program
which allows athletes the flexibility to compete and train.   I've been on the honor roll every semester, even with a busy race schedule.  Along with taking all Advance Placement classes, I will be taking classes online and at Sierra College this fall to free up more time for skiing this coming winter.  I also race for the high school ski team, play soccer and lacrosse. 
Next Winter: 
My family and I will be traveling to Germany for my Grand Fathers 100th birthday and also hitting my 1st
EuroCup
and
World Cup races
.  
To help me reach my goals and help pay for my training and hectic race schedule: my family is moving into moved  our 19' camper for the summer and is renting our home as a 
vacation rental
; we will be holding some yard sales, and maybe even an October fest in the in the garden at Tahoma Meadows B&B next Fall.  
I'm also helping my parent's at the Inn with everything from cooking, cleaning and painting.  
Even with all this as you know, ski racing is very expensive  and I hope for your support.   Every little snowflake adds up to a big mountain covered with snow.   
Thank you so much from the bottom of my skis.     
    - Mara White
PS
:  I'd like to thank: my
Mom and Dad
(my ski/wax tech), owners and Innkeepers at
Tahoma Meadows B&B
, for their patience; my
little brother Sven
for hanging in with me (he is also a nationally ranked ski cross racer); my grandparents in Germany,
Omi and Opa
for helping pay for travel and team expenses; My
Nana
for editorial support;  
Squaw Valley
for believing in me and sponsoring me for the last 2 years (this is huge);   
Head Skis
because they make me go fast; 
Race-Werks
/
Sun Valley Ski Tools
cause they make my skis even faster!     
Outdoor Tech
– keeping my tunes alive; my school and teachers for allowing me time off to train and race; 
Dave's ski shop
for loaning me race skis when, during my 1st year,  the only pair I had broke;
West Shore Sports
for believing in me from the beginning;   and finally my coach Mort Nyberg from the
Squaw Valley Ski Cross Team
, for believing in me and motivating me to win.  
Find me at:
Facebook-Mara White
www.SkiMaraSki.com
(under construction). 
Mara White
c/o - Tahoma Meadows B&B Cottages
POB 234
Tahoma CA 96142
+ Read More