Sick and stray animals in Spain
€1,000
goal
Campaign created
18 days
ago
https://www.facebook.com/groups/2314441428803040/
I would like to raise as much as I can to help cases that appear on my Facebook page 'Patrulla de Patas'. Sick and stray animals that need help with medical treatment, shelters, transport etc. Please feel free to check out my page to see what we're all about. 
I live in the south of spain and see so many cases of animals who have been mistreated and abandoned.  Dogs that are used to breed constantly until they cant even stand any more or who have been used for hunting and once they are no longer needed, are hanged from trees.  Some of the animals are hardly even recognisable as they are full of parasites, filth, matted fur, wounds, are starving etc.  Please help by donating even if its just a euro or a pound.  
ME IN SKEGNESS STANDARD NEWSPAPER -
https://www.skegnessstandard.co.uk/news/people/former-wainfleet-woman-s-relentless-mission-to-rescue-dogs-in-spain-1-8926790?fbclid=IwAR3VAFPHrw4Nf0g_aij_sawb9prwFRJyruaqtPg1T887CF7nAmxW2ucIYfA
------------------------------------------
Me gustaría recaudar todo lo que pueda para ayudar a los casos que aparecen en mi página de Facebook `Patrulla de Patas'. Animales enfermos y callejeros que necesitan ayuda con tratamientos médicos, refugios, transporte, etc. Por favor, siéntase libre de visitar mi página para ver de qué se trata.
Vivo en el sur de España y veo tantos casos de animales maltratados y abandonados. Los perros que se utilizan para criar constantemente hasta que ya no pueden estar de pie o que han sido utilizados para la caza y una vez que ya no son necesarios, son colgados de los árboles. Algunos de los animales son apenas reconocibles, ya que están llenos de parásitos, suciedad, pelo enredado, heridas, están hambrientos, etc. Por favor ayude donando aunque sea sólo un euro.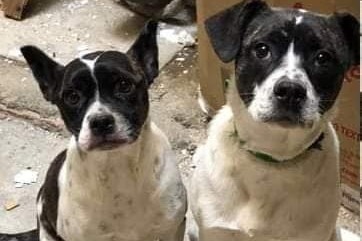 + Read More