Shoes 4 Kidz a non-profit org
$8,815
of $10,000 goal
Raised by
53
people in 39 months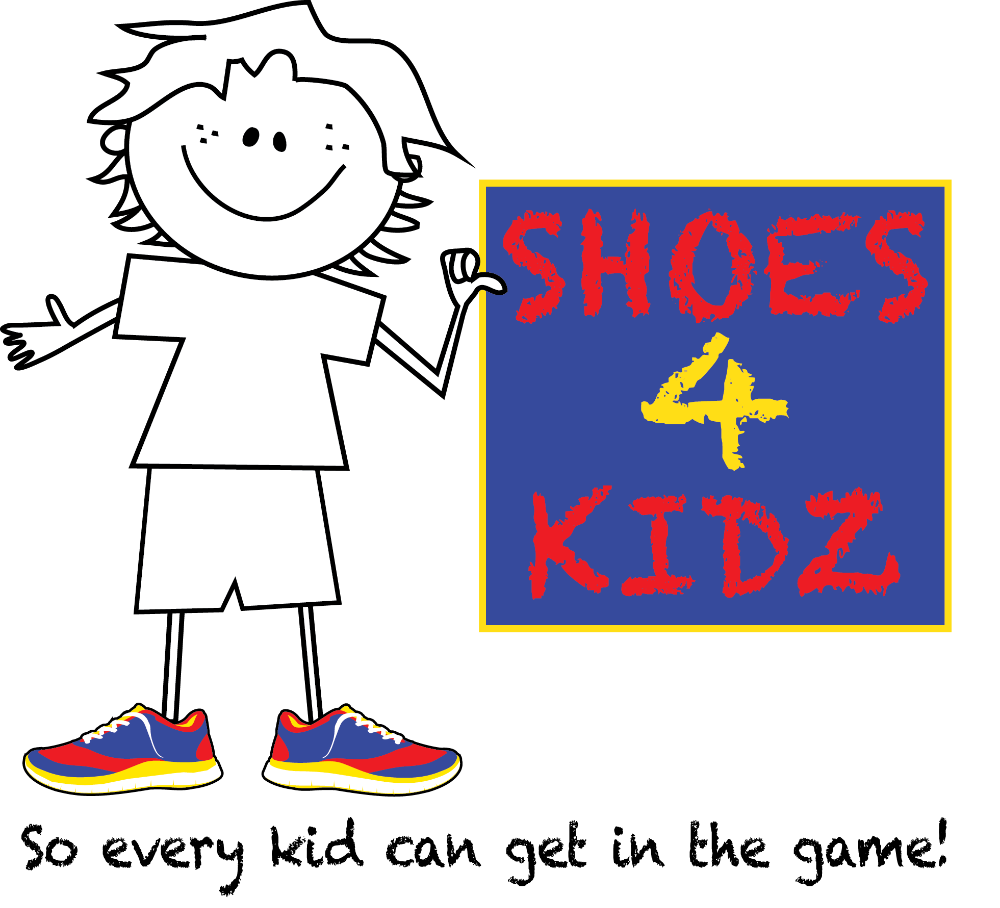 ***The shoes in our main  page photo are the actual shoes worn by students in the Spring that prompted this campaign!
Testimonial:
 A message from Linda Irving
Superintendent, Sebastopol Union &
Principal  Park Side Elementary!!!
**'Thank you Myriah, aka the Shoe Fairy, for quickly responding to a student in need of shoes. It was clear that the student had been given 'hand me downs' that were way too big, and prior to that shoes that were hurting him.
You swooped in to save the day and provided him with a brand new pair of shoes right out of the box. His face brightened and the smile was contagious. "I can run fast now," he said. Later in the day I saw him jumping rope and running on the playground. "Look at me" he exclaimed!'
I can't thank you enough for your quick response and continued effort to outfit those in need with athletic shoes. You truly are the "shoe fairy!"**
Last Spring I started a fundraiser to raise money for athletic shoes for kids in my community who needed them. 
That fundraiser took off and the support I received really brought it to my attention how important this cause is. 
So, I have spent the Summer creating a non-profit organization called Shoes 4 Kidz. Our mission is to provide one good pair of athletic shoes for EVERY child who needs one.
By establishing a contact person in each Sonoma County School we will determine the children in need of shoes then purchase and deliver them a pair promptly. 
Although our mission begins here in Sonoma County we are not limited to helping children in other locations, and with time and growth we hope to take this much further.
This is about much more than shoes, as we see it.  We are living in a time when childhood obesity rates are high and MOVEMENT is at an all time low.
A proper pair of athletic shoes is not only important for the growing body, but for the mind as well. When exchanging a pair of holy, worn down shoes for a nice, new pair we are also exchanging shame and embarrassment for confidence and pride. 
Shoes 4 Kidz
So every kid can get in the game!
Please read more about our story in the news!
And like our facebook page if you will!
http://www.pressdemocrat.com/news/3724888-181/sebastopol-teacher-puts-shoes-on
https://www.facebook.com/Shoes-4-Kidz-143886435948750/?fref=ts
+ Read More