Shayla's Get Well Soon Fund
$4,450
of $10,000 goal
Raised by
76
people in 34 months
Hi everyone! My name is Grant Parker. I'm raising money for my friend Shayla who's going through a hard time right now. I know Shayla from college, where we lived on the same floor. Thanks to Shayla a big part of my memories from Freshman year include dance parties, Zumba classes, and laughing together. Everyone who knows Shayla knows that she has an infectious laugh. Shayla is a great friend to me and she's a wonderful, exuberant, generous person.
Not only is Shayla smart, but she's a gifted person who's ambitious and who contributes to making our world better. Shayla is involved in various community service activities such as Habitat for Humanity and wants to get her Master's in Social Work.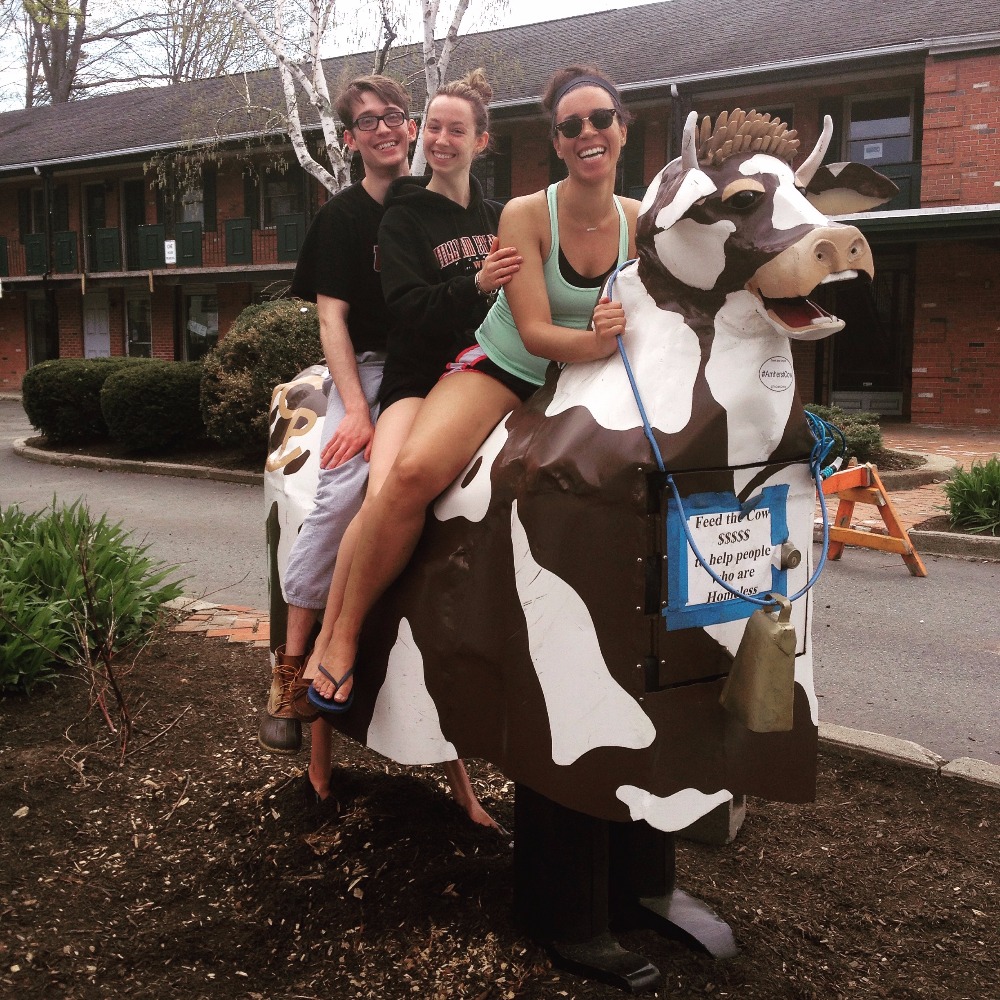 A couple of weeks ago Shayla was found unresponsive in her home by her mom and then she was rushed to the Intensive Care Unit. Her doctors found out that she has meningitis. They say that Shayla will make a full recovery. Unfortunately, it will take three months in the hospital for her to completely recover.
The average cost for a day in the hospital in Massachusetts is around $1800. (Source:
http://www.beckershospitalreview.com/finance/average-cost-per-inpatient-day-across-50-states.html
) Multiplied by 90 and that's about $162,000. For someone who just graduated college, that's a lot of money. Having such an illness can throw a wrench in your life and it can take years to get out of so much medical debt. If you could make a donation to help support my friend as she gets better it would help a lot. When she beats this and gets out of the hospital we want Shayla to be able to move forward with her life. Everyone who knows and loves Shayla would be grateful for your generosity.
Update: The doctors are not sure what Shayla has. Shayla is not well and her neurological condition continues to deteriorate. Shayla is breathing on her own, but has limited alertness. When she does seem more alert Shayla's mom Doreen reads her messages and shows her videos and cards her friends have sent her, so if you want please leave a message with your donation. Shayla is currently trying different treatments and medicines in the hospital. Right now she is being given IVIG which replaces her antibodies with different antibodies. Hopefully we will see something with that! Doreen has been meeting with different doctors to see what else they can do and will continue to keep us all posted. We are all rooting for you Shayla, we love you! #SupportShay #gobeyondgiving
+ Read More
Update 2
32 months ago
Share
Hi everyone! I am very happy to say that two weeks ago my friend Madi and I went to go visit Shayla, and she's doing fantastic! She is completely out of her coma, and leaving the rehabilitation hospital is on the horizon! Although she can't walk more than a few feet at a time, she's in physical therapy almost every day, and making great progress. One thing that has made a huge difference in her recovery were intravenous immunoglobulin (IVIG) treatments which replaced her antibodies with donors' antibodies so that her body could rest while those antibodies fought her virus. However, these were really expensive treatments, there were ten total which added up to $100,000. One goal of this Gofundme page was to raise money in hopes of paying part of the cost of Shayla's medical bills. We're almost halfway there! We all wanted to say thank you so much to everyone who has donated to Shayla and contributed to the more than $4,000 we've raised! We're almost at our goal of $10,000 which I am confident that we can achieve! Whether it's $1 or $100 please donate so that we can achieve our goal and support Shayla, who's doing a lot better!
+ Read More
Update 1
32 months ago
Share
Hi everyone! My friend Madi and I went to visit Shayla last weekend and she's doing really well. While she can't walk more than a few feet yet she can move her arms and legs and is in physical therapy many times a week. She is currently in rehabilitation now and out of her coma and on the way to a full recovery for sure. Thank you everyone for your donations and positive comments the support really helps with the expensive IVIG treatments that Shayla had to get while she was in a coma. Please everyone keep supporting, donating, and sharing!
+ Read More
Read a Previous Update