Sharlas Story
$1,500
of $50,000 goal
Raised by
12
people in 7 months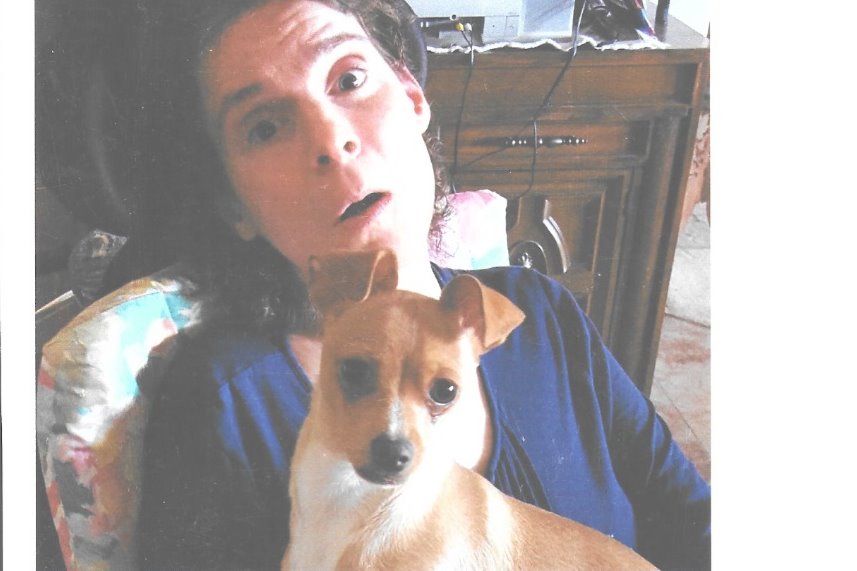 SHARLA'S STORY
My name is Sharla, and I have an interesting story to tell and to ask for your help.
I was born in 1969 and placed for adoption. My mom found out about me when I was 3 days old; when I was 6 days old the state allowed my mom to take me home. My mom was told that I scored an 8 on the Apgar test, whatever that is. When I was 4 months old I was bitten by a hemotoxic insect, and all the progress I had made I then lost. I was eventually diagnosed with cerebral palsy, and a craniotomy revealed an Arachnoid cyst that took up 40% of my skull cavity. I can see, hear, and have some speech, but I am totally dependent on my parents for all of the activities of daily living; they are my arms and legs as I am a quadriplegic.
My dad, the man I call Dad and love so much, knew me before he ever met my mom. He has been my dad almost 18 years now. Prior to that, my mom and I spent a long time alone, and I even lived at a hospital and training school at one point. Being back home and having my dad is the best ever!!
When my dad's sister got sick and passed away, my parents and I asked that my cousin, her son with Down's syndrome, come and live with us. We felt that we needed a full size van to accommodate both of us. When nothing was found locally that was in reasonable condition, my mom turned to the internet.
Imagine our surprise when she found a NEW 3 year old van with only 8 miles on the odometer. When my dad called Wright Automotive Group in Wexford, PA, he was told that the van was indeed new and in perfect condition. We purchased the van and had it delivered to where we live. It had 98 miles on the odometer at that point. The four of us were so excited; it was just what we wanted!!
When we had a wheelchair lift for me installed, my dad was told that the chassis was extremely rusted. One man we took it to said that it looked to him that it had been in a flood. My dad contacted the dealership in PA, and the manager insisted the van had been in the showroom all 3 years and hinted that the rust occurred during the 3 day trip from their lot to our home. They refused to do anything about it and told my dad he would have to file a complaint with General Motors
After months of emails, phone calls, etc to and from General Motors, they agreed as my dad puts it "to put a band-aid on a wound that needs stitches". My dad filed three claims with GM to get the van repaired correctly. They refused all three, and my dad has spent a year and four months fighting them.
Several estimates my dad got stated that the van would need a new "rolling chassis" due to the severe rust damage. The cost to do that will be more than my parents can afford.
In addition to the problem with the van, we had a house fire in October and will not be able to move back to our home for several more months. I miss my home so very much. The place where we are living is very crowded with all my necessary special equipment; I am medically fragile. At home I have a ceiling lift to help my parents move me from my chair to my bed, etc. Here they have to use a Hoyer lift, another piece of equipment to store.
This place does not have room for a Christmas tree. I love Christmas time and miss my tree and our decorations. I also miss my big dogs; we cannot have them here.
The first house my parents built, especially for me, had to be completely torn down when it was 7 years old due to the builder's errors. We had to spend 8 months in a rental house and were again away from our big dogs. Our new house was 8 years old when we had the fire. Right after the fire, my mom fell, broke her nose, and was all cut up. Then she and my dad were on the way to pick me up from my day program, and were in a car accident.
I hope nothing else bad happens.
It is very important that I get some help. My parents are unable to go back to work because they are both in their 70's and retired; my dad is also on disability.
Please help me to get my van repaired and to help my mom and dad who have devoted their lives to me.
+ Read More
Update 2
6 months ago
Share
HAPPY NEW YEAR!!!!!!!
Sorry I have taken so long to post an update. My dad has been very busy trying to get our house back the way it was before the fire. Finally, they will begin destroying the burnt part and begin reconstruction.

On December24,2018 my father sent a email to Mary Barra the CEO of General Motors and requested that she sell us a rolling chassis. This is the fourth email sent to get it fixed; they have refused to do it the right way. It was two weeks later that her executive assistant, after two tries, told us that they would not sell us one. Can you believe that! We would have to go through their protocol to deal with the existing chassis and that protocol is: "we will clean it and if that doesn't work bring it back and we will do it again." In layman's terms, they will put a band aid on it and if that doesn't work, bring it back and they will change the band aid, till the owieeeee goes away or we have an accident as a result of the rusting parts.

In January 2014, when Mary Barra became the new CEO, she said, and I quote, " If you have a problem, you've got to solve it because that problem is going to get bigger in six months. It could get bigger in two years but it's not going to get smaller with time."

In August of this year it will be two years that my dad has been trying to get GM to solve this problem. I wonder when Ms. Barra will make a decision to do what my dad asked for, as this problem will not get smaller with time, and my father will not stop until he gets me what I should have gotten when we purchased the van.

The dealership, Wright Automotive Group of Wexsford, Pennsylvania, lied about the condition of the van and it having only 8 miles on the odometer, we did not have an reason to question them.

My fundraising has been very slow, I could really use some help. Does anyone have any suggestion.

Thank all of you who have made a contribution, and to the 300 plus people who have viewed my story, thank you also.

Sharla
+ Read More
Update 1
7 months ago
Share
Merry Christmas Eve, to all yaall,

I would have never believed that I would be spending Christmas 2018 in a assisted living facility. It is not all that bad, I would rather be in my own home in front of the wood burning stove watching football, and enjoying my family and my lap dog Cinco.
I will say that I am totally grateful that my family and I survived the fire on October 9th., Had my daddy not gotten up to check on me, we all would have probably died. Hurray for my Super Man daddy, and Hurray to the Super Woman in my life, my mommie for getting me dressed and out the door while daddy was calling 911. Police officers arrived within 5 minutes and helped us all out of the house. GoFundMe has started out slow, my daddy say's its because right now people need to be paying attention to their families and those they love. That is what he has done for me for the last almost 19 years. All will change in 2019.
So, we are all fine and here is wishing all yaall a very
Merry Christmas and a happy New Year

Yea and hurray to 2019!!!
+ Read More
Read a Previous Update