A Hero's Journey
$5,000
goal
Campaign created
1 month
ago
Who?
Hello, my name is Shamus Mac Gregor Petrie. 

My whole life has been fortified by events pushing the extreme boundaries of my physical and mental stability.
On February 18th I reached a quarter of a century in my life and my goals have begun to extended beyond the peramiters of my stable home, my rewarding job, my unique hobbies and my meaningful relationships.
I am looking for deeper understanding
It is so hard to understand how exactly to help people overcome fear, anxiety, hate, and greed. As a millennial I have been taught to think for myself, religion and spirituality have been a personal undertaking. I have studied as a magician, understand hypnosis, practice sleight of hand and mind reading. But what about real magic?! Everybody is always asking me!

Whom do all others look to for answers? The poets, the priests, the artists, the old men, the magicians? 
What great feats of exploration, either internal or external, have these enlightened beings amassed in their spiritual CV? 
What qualifies for greater understanding of our physical existence? 

In his book, "Hero with a Thousand Faces" Joseph Campbell explores the path of a hero's journey.
I have set forth to challenge myself with my own hero's journey. 
The Crossing of the First Threshold
The Great Wall of China:
Beginning my trip at the first threshold paying respect to the nation and those who fell to protect its borders for generations and generations.
The Belly of the Beast
Terracotta Army:

The Road Of Trials
Mount Huashan:

Base camp of Everest:
15 days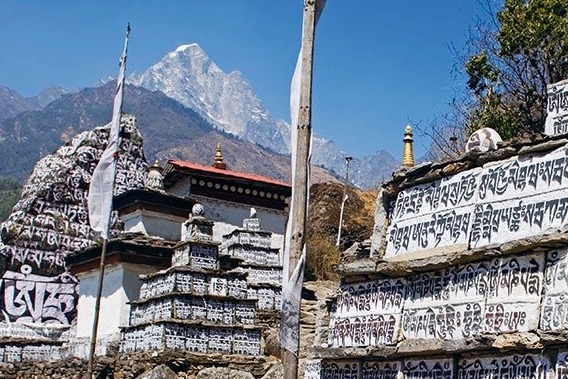 The Magic Flight
"If the hero in his triumph wins the blessing of the goddes or the god and is the explicitly commissioned to return to the world with some elixir for the restoration of society, the final stage of his adventure is supported by all the powers of his supernatural patron."
Glass Bridge Bungee jump:
worlds highest bungee jump 850 m

July 25th - August 19thWhy?
I am hoping to use this platform as a method for collecting funds from family and friends of family. Mostly when I receive money from family it goes straight to rent or food expenses for that particular month. This platform is like buying a gift card to my trip. You as a benefactor know that your money is directly impacting the success of my journey. From plane tickets to warm socks you are making a difference so that I can make a difference on this planet one day.
It is said that one can enter a beautiful Buddhist temple and be unaffected by its power. It takes awareness, and a willingness to listen to your intuition, before an understanding of the lesson at hand can be taught. 
It is this mental state I will travel with, the connection to the simultaneous past, present, and future, the appreciation of those whom came before, those whom are there now, and the next seven generations. 
From the conception the increase,From the increase the thought,From the thought the remembrance,From the rememberance the consciousness,From the consciousness the desire
+ Read More