Sgt. Darryn Harker & Family fund
$6,510
of $75,000 goal
Raised by
102
people in 13 months
This is Darryn Harker
Darryn is a 42-year-old Police Sergeant with 11 years on the job. He is a husband to Jenn for the past 9 years, they met 19 years ago. He is a father to their beautiful 5 years baby girl. He is an Army Reserve, Combat Engineer veteran. Darryn is someone you can always count on. When push comes to shove, Darryn is the guy you want to have in your corner. Why does any of this matter? Because Darryn and his family need our help. 
 On Monday, April 16th Darryn was taken to the hospital after a few days of an extreme headache and vomiting. While being examined the hospital quickly realize what the problem was, he had a subarachnoid hemorrhage. Subarachnoid hemorrhage is a life-threatening type of stroke caused by bleeding into the space surrounding the brain. The hospital that he was in wasn't equipped to handle his condition and he was quickly transported to one that could. As I am writing this Darryn is in guarded condition and will remain in ICU for at least the next week.
With subarachnoid hemorrhages 1/3 of people fully recover, 1/3 recover with a defect or 1/3 die. We are uncertain which third Darryn is likely to fall within at this time, but based on his spirit, we are hopeful for a full recovery. We do know that he will be out of work for some time. The Harkers are a one income family Just like many of us are. They are going to need our help.
Medical expenses will pile up, child care will pile up, utility bills will pile up. With one income they will need help. Darryn is the type of officer we need on the street, his empathy, intelligence, and integrity is what everyone wants in a police officer. let's come together to help Darryn get well in anyway we can.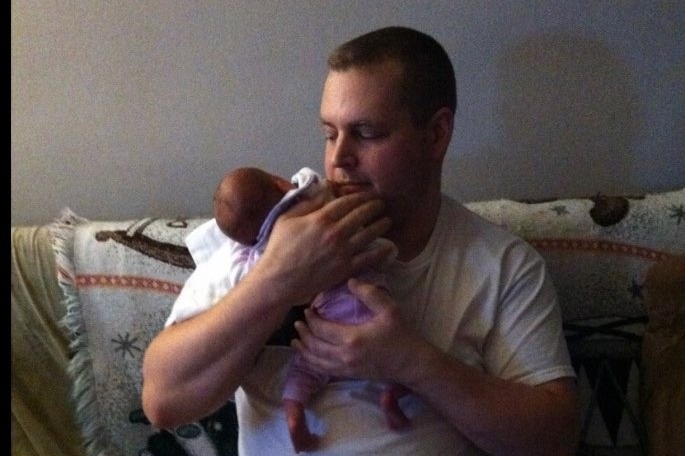 + Read More
Update 2
13 months ago
Share
Extremely great news. After moving hospitals the care he received and the amount of visitors that had come to see him helped tremendously. Darryn was released from the hospital and is not recovering at home.
He still has a long road ahead before he is at 100 percent but the fact that he can now see his daughter, (who hasn't seen him since this all happened,) will only help him.
We want to thank everyone who has taken the time and money to help the Harkers and to everyone who still decides to help. Thank you.
+ Read More
Update 1
13 months ago
Share
***UPDATE***
Darryn has moved to Jefferson Hospital. The reason for the move was more for his recovery than actually care. While the prior hospital did an outstanding job, Jeff is many of our first choice in care and is closer to home. It will be easier for coworkers, friends and family to visit. Each day is better than the last but a long road ahead.
+ Read More
Read a Previous Update