Syrian Refugee Crisis
$7,770
of $10,000 goal
Raised by
128
people in 29 months
Last summer, I spent 8 weeks in Kara Tepe Refugee Camp on the island of Lesvos Greece.  I saw first hand the heartbreak and suffering caused by a senseless war and other atrocities that led people to flee their homes, lives, and loved ones in mass exodus.  Individuals took on extreme risk to cross continents and seas all in the hopes of seeking a better life for themselves and their children.  While documenting the stories of the amazing individuals I was able to put 100% of your donations to immediate use helping the very people you read about.  This summer I need your help again.  I am in an area of Lebanon called the Beqaa Valley which is 23km from the Syrian border, a mountainous line I can see from my window.  Lebanon has welcomed more refugees than all of Europe combined, but gets a miniscule slice of the media coverage and none of the EU funding that helped make Greece a semi-functional zone for refugees.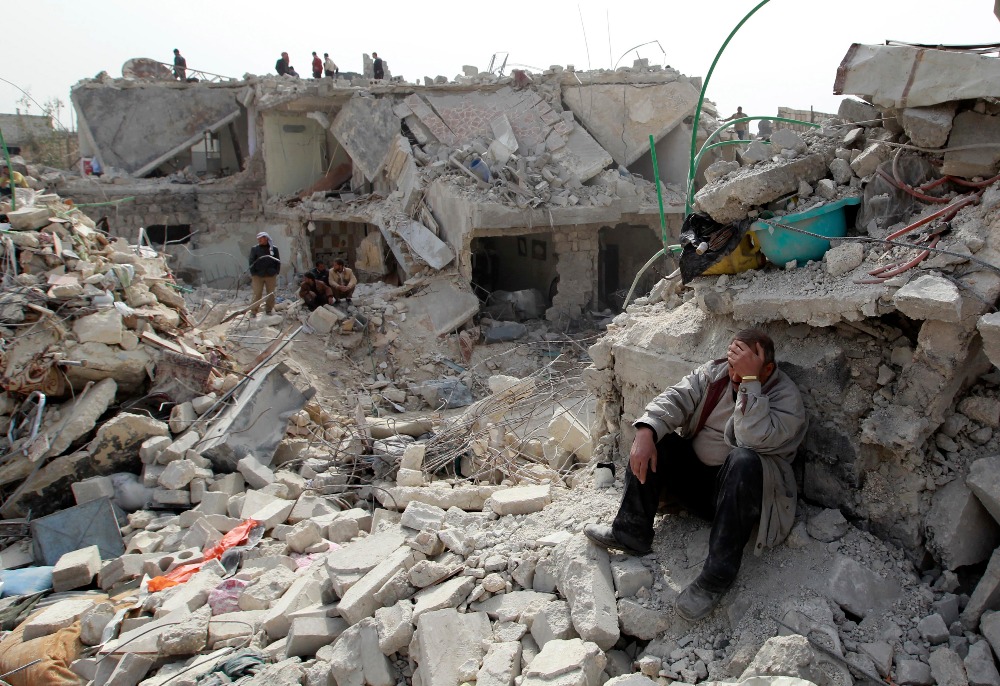 Homes destroyed without warning in attacks linked to funding from Assad's regime -Reuters, May 2013
The greatest humanitarian crisis since WWII is just one of the headlines that has been used to describe the mass exodus of people from Syria as their own regime has been accused of using chemical weapons against its citizens. While the USA has committed actions contributing the rise of terror cells that have destabilized the region, warring factions have for years now devoted themselves to the struggle for power which has ripped the nation apart. About 11 million people, or half of Syria's population, has either been displaced or killed in the the bloody legacy of these atrocities. Think about that for a second and let that number sink in.  Half of the country.
Kurds fleeing violence and waiting to get into Turkey       -National Geographic, April 8, 2016
I had the opportunity to speak with the Syrian Ambassador to the USA (2003-2011) and current ambassador to China (2012-present), and he made one thing abundantly clear: there is no end in sight for the violence tearing his country apart. People will continue fleeing and there is not even the beginning of a plan to resolve any tensions fueling the current unrest. In his words, "The fight will continue until the last person in Syria."
With a political lack of focus on the side of humanity, I am pledging my physical action to help my fellow man in need. I will be spending the summer volunteering with Salam LADC in the Bekaa Valley, Lebanon
https://www.salamladc.org/
Lebanon has effectively closed it's borders to refugees and the areas they settle are on land rented from farmers, yet they are legally barred from holding jobs in the country so payment is difficult if not impossible.  All donations will go towards catering to the basic needs of refugee families in Lebanese settlements whom I meet personally.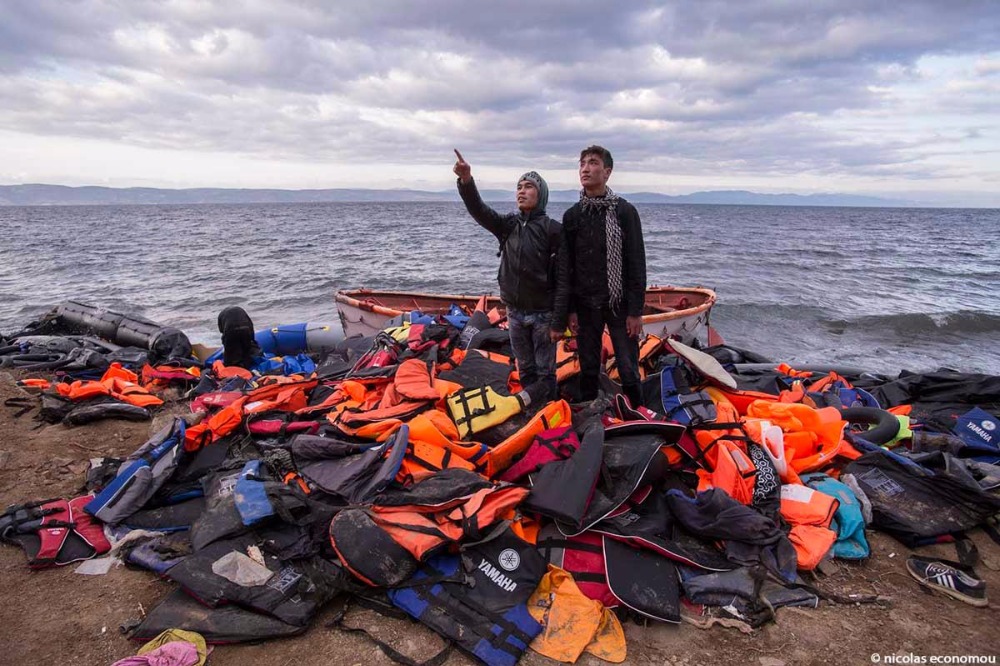 Refuse piles up as unpredictable numbers of people reach the shores of Lesvos, Greece after fleeing violence in Syria via Turkey  -The Australian Times, November 3, 2015
I will be doing a variety of things depending on the need and the flow of the day. Anything from distributing food, clothing, and other provisions to giving people a gentle smile and bottomless servings of love. As most are coming with just the clothes on their back after paying varying amounts of money to escape violence, they are in need of many supplies to satisfy their basic needs while they endure the bitter frustration of unknown waiting periods as well as necessary items of the long journey ahead.  Regardless of political beliefs about this, the bottom line is that people are suffering.  Together we can make a direct difference to alleviate some of that suffering.  
Last year, volunteers facing a dwindling stockpile of clothing and increasing needs started a weekly tradition of traveling to Turkey to buy clothes ourselves.  Your generous donations funded thousands of articles of clothing which have brought joy and dignity to some of the thousands of residents we have clothed.  Below you can see exactly how your money has been put to work on a single trip.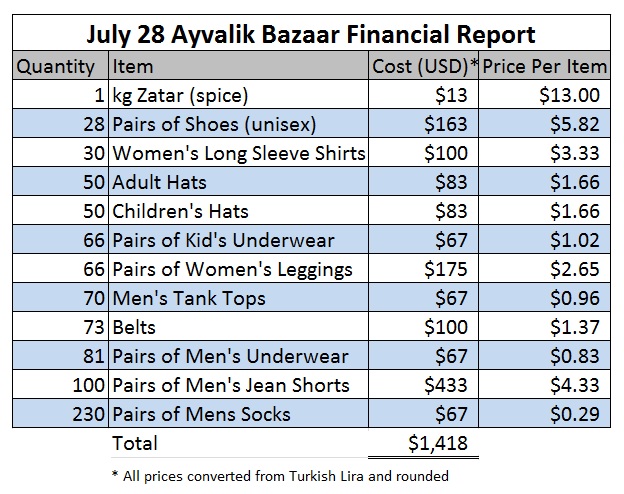 Please consider donating to this cause so I can personally put 100% of your funds towards the food, clothing and basic supplies that all human being deserve to have.
+ Read More