School for Syrian Refugee Children
$16,664
of $25,000 goal
Raised by
148
people in 27 months
Hello, all. I'm going to keep this as brief as possible. But it will take a moment to read.   What it boils down to is this: I've helped set up a
school for Syrian refugee children in Turkey
.  The school is called the
Maya School.
The project has gone well.  The school is up and running.  The students love it.  I need your help to  keep it going. 
So here's the longer version.  
It's no secret that almost three million refugees from the Syrian war are now in Turkey.  Yes, three million. About 350,000 have been accommodated in camps, and the rest have scattered around the country. Turkey has been extraordinarily generous. International organizations are doing their bit.  This is our chance, here in America, to chip in.
Just over a century ago, my grandfather fled Aleppo as a child refugee and ended up in Mersin, in southeast Turkey, where he was able to make a new life. Last spring (2016), my Turkish mother, and my father and sister, decided to help Syrian refugee children who were camped near Mersin, which is not far from the Syrian border.
Here's a picture of where the refugee families live.  
After a fundraising effort in England, my parents and my sister went to Turkey with the proceeds (aroudn $5,000).  There, they (1) met with the local parties and took their advice as to exactly what was  needed; (2) bought provisions from Turkish shops at cost price (the Turkish shopkeepers refused to profit from the refugees); and (3) personally assembled and delivered to the Syrian children over 300 parcels containing educational materials plus a baseball cap. The children were overjoyed. My family was also able to donate money towards the purchase of Finnish maternity boxes for new or soon-to-be mothers in the camp.
Those are my parents, on the left, with Turkish counterparts.  Their names are Caroline and Kevin O'Neill. The boys are my nephews.  That van is filled with good stuff for the refugee kids.
During their visit, my parents met some remarkable people (doctors, academics, local businesspeople, community leaders) who had just set up a
summer school for the refugee children
a few miles east of Mersin.  My parents made a donation.  The school got started.
That's when I became involved.  I sent out emails to friends here in New York.  I asked for donations to support the summer school.  My friends were amazingly generous.  I raised almost $16,000, which was more than I'd dreamed I get.  It turns out that Americans are desperate to help Syrian children.
In August 2016, I went with my family to Turkey.  You'll recall that this was shortly after the attempted coup, and the country was in the grip of a political crackdown by the government.  
We met the people running the summer school and traveled to the refugee camp, which is situated near a small town called Adanalioglu.  Here are some pictures. 
These kids are amazing.  Kids are.
Here's my oldest son having fun with the guys and girls.
That baby?  That baby is two weeks old.
Now check out these guys:
From L to R: Ulas, Ful, Suleyman. These are three of our Turkish friends who are making the school actually happen.  Ulas is professor of political science; Ful is the head of the Mersin doctors' association (involved in providing medical services for the refugees); and Suleyman is an interpreter.  He speaks Arabic, which is the language of the refugees.
The founder of our project is not in the photo.  In the summer, she (I won't name her) lost her position as university professor. She  was forced to take a job elsewhere.  The situation in Turkey is volatile. 
To be clear: this project is apolitical.  We are  concerned only with giving the refugee children a basic scholastic experience.  Everyone deserves an education.  All relevant authorities, religions, and ideologies--Turkish, American, Christian, Muslim, left wing and right wing--agree on this.  
But let's get back to our story.  This project started as a summer school. The plan was to open a permanent school, too--the Maya School.   So after the visit to the camp, we visited the facility. We were astonished. Take a look at this: 
We had enjoyed an enormous stroke of luck and generosity: this municipal building was vacant, and the local people were prepared to allocate part of it to the refugee school.  For free.  
This the schoolyard--and those are our kids, playing there last fall.  Heaven.
And here are the kids in their other favorite spot:
As you can see, it's a small operation for the time being, with enrolment limited to under 20.  We provide the students with a school bus.  We focus on teaching Turkish, so they can adapt to their new environment. But we need to build it up.  Note that some of the students are not refugees but are the children of nomadic farm workers. They also love the chance to get an education.
Winter came and went. The school thrived, even as historically bad flooding inundated the camp.  
But life goes on.  Last month, our students began to study agriculture  in the school's new garden.  Check out the pictures in Maya's new Facebook page!
https://www.facebook.com/pg/mayadernegi/photos/?tab=album&album_id=377255475990198
So where do we stand?  How can you help?
Where we stand: we have set up a transparent and cost-effective partnership with Turkish counterparts of great integrity and knowhow.  Of the $16,000 we raised last year, $3000 still remains.  That tells you how far your dollars will go.  This project is a model of effective philanthropy. It also serves children who have simply been missed by the organizations that have helped in this area.  See this, for an overview:
https://www.nytimes.com/2015/12/26/your-money/how-to-help-in-a-global-refugee-crisis.html
You may be wondering who I am.  My name is Joseph O'Neill, and I'm a writer, a college professor, and a former lawyer.  
We pledge to continue update all donors on how the school is doing.  Should the school for any reason shut down--and the situation is volatile, as we have noted--we will contact you and make a joint decision about where to allocate any unspent funds.  But our strong hope is that this school will keep going.
That's where you come in.  Our government has turned its back on these young victims of war.   But the American people have not.  The Maya School is down to its last $3000.  Help is urgently needed.  Please donate.  Please spread the word on social media.
Here they are, one last time, the rascals: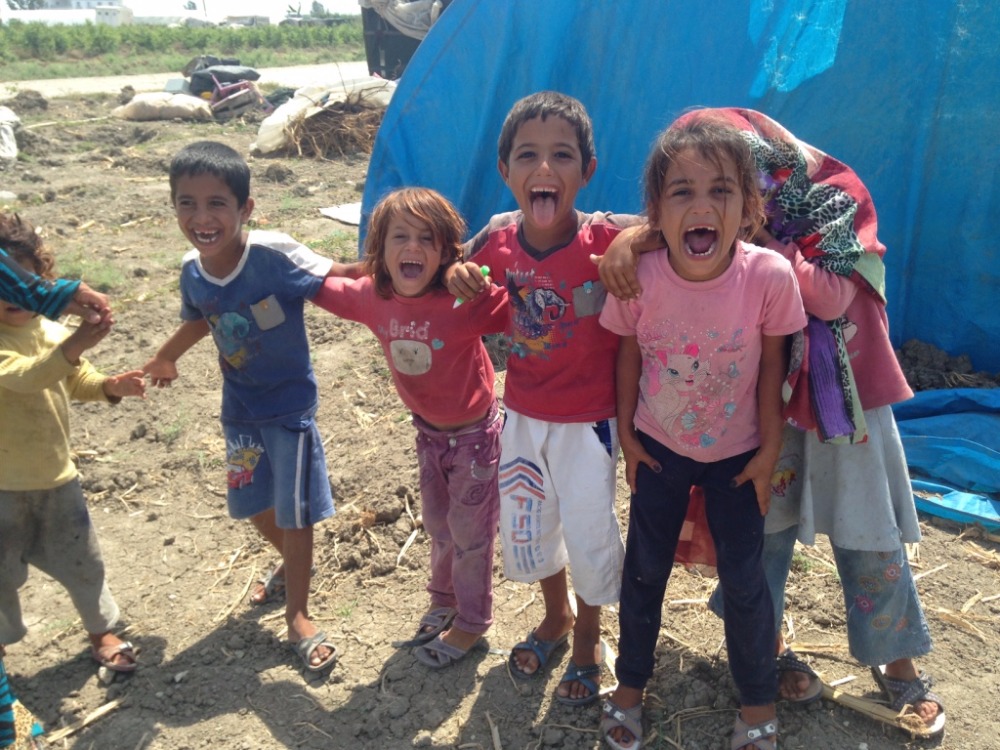 + Read More