School Club Fundraising: Impact a Life TODAY!
Help Yourself, Your Relatives or Friends. Get Help Paying for Extracurriculars
We have raised over $5 Billion for people in need.
#1 for School Club & Extracurricular fundraising.
Set up a Powerful Fundraiser in less than 30 Seconds.
Get real results fast!
Crowdfund Your Club
It can be tough to get the funding you need for your after-school club, whether it's debate team, mock trial, yearbook, or Model UN. GoFundMe is here to help.
Performing Arts
Maybe your theater troupe or improv group really wants to put on a show. Maybe your band or orchestra is ready to bring the house down. Make it happen with GoFundMe.
Get Creative
Is there a club you've always want to start at your school but there just wasn't budget for it? Now you can finally get your friends together and get it off the ground.
Why GoFundMe?
Teachers, students, parents, and administrators can start crowdfunding in minutes
Education campaigns have raised millions of dollars on GoFundMe
Faster and easier than traditional fundraisers
No deadlines or goal requirements
Expert advice, 24/7
Start a GoFundMe
"I am completely overwhelmed by the amount of generosity for my tiny speech and debate team. When I showed my teacher the amount of money I had raised after just one day, she cried and was amazed. Now four members of the team are completely paid for for the year, and our team was able to pay for all of the registration fees for an upcoming tournament."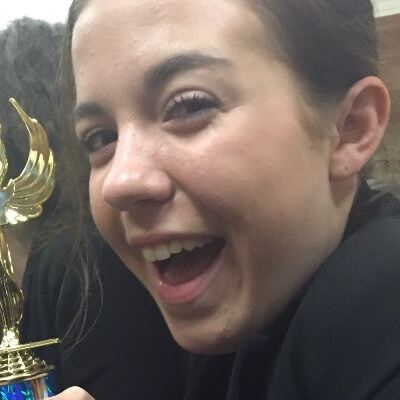 Mary S. raised $1,320
on GoFundMe