NAOMI FIOGBE FUND - HELP A NEIGHBOR!
$4,930
of $60k goal
Raised by
73
people in 42 months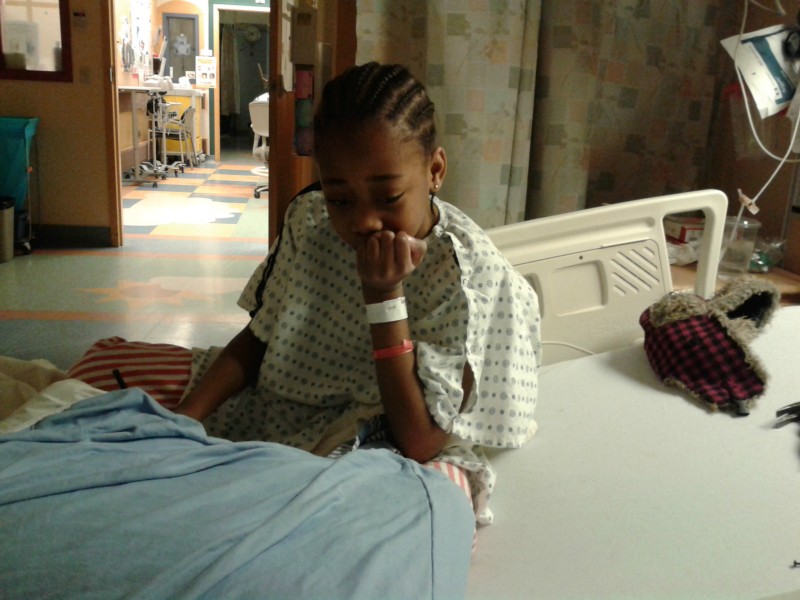 Naomi in 2014 at the Stollery Hospital
Naomi in 2014 at the Stollery Hospital
Naomi in 2014 at the Stollery Hospital
Naomi in 2014 at the Stollery Hospital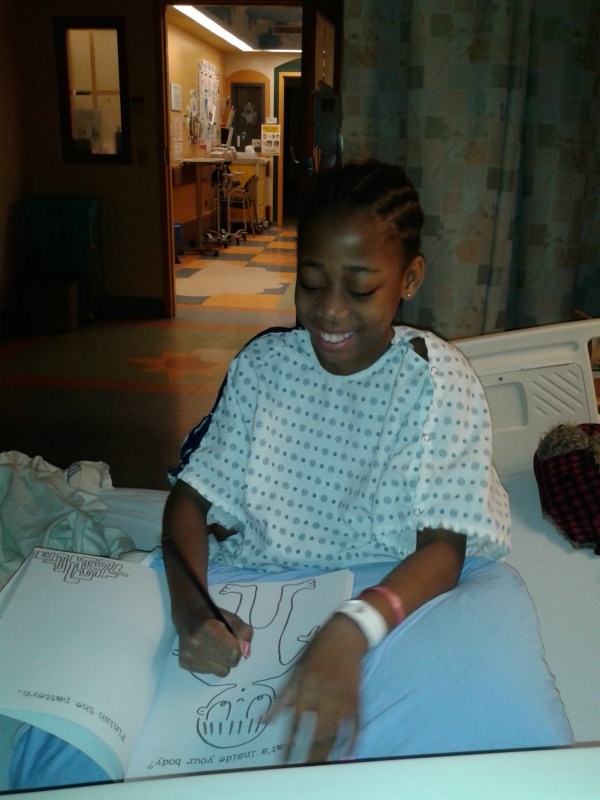 Naomi in 2014 at the Stollery Hospital
Naomi in 2014 at the Stollery Hospital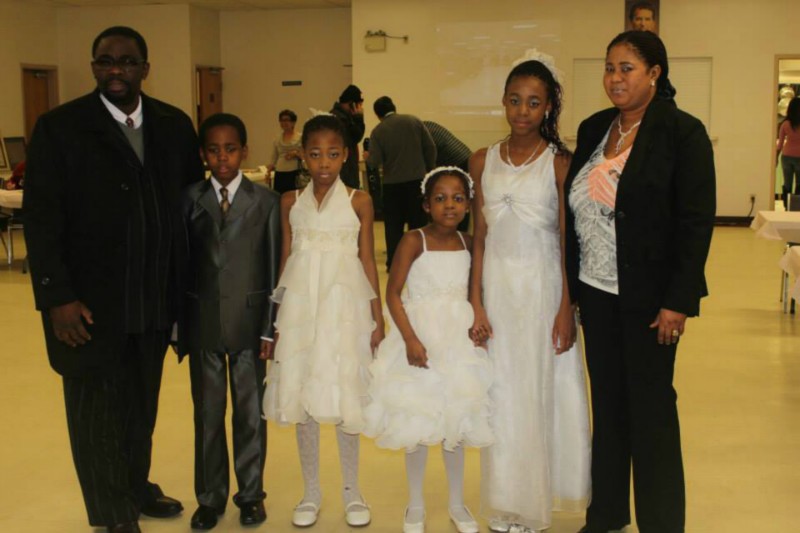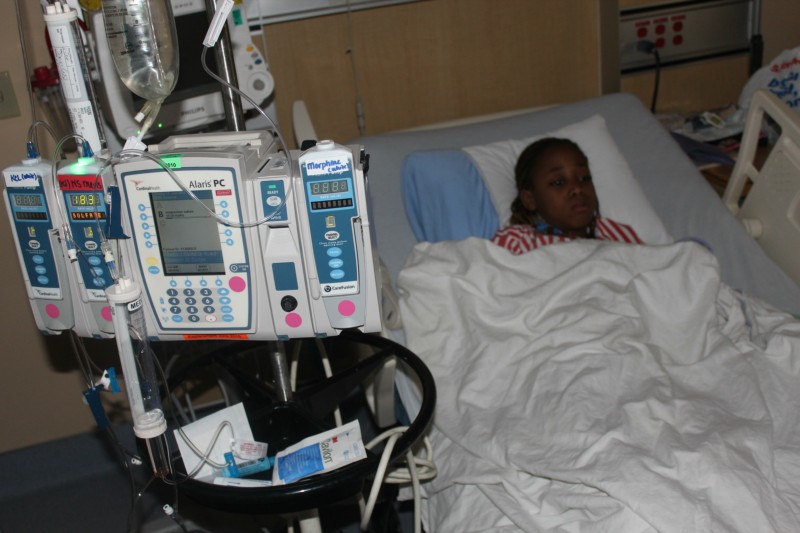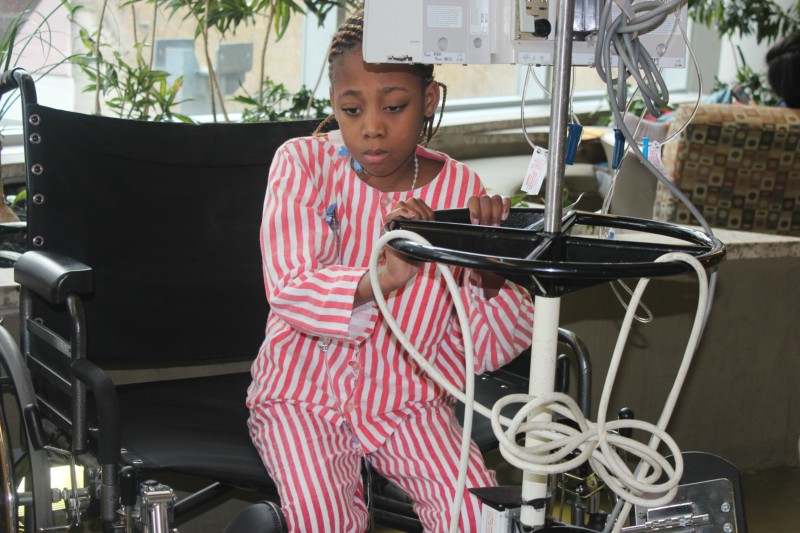 PLEASE, MAKE HER DREAM COMES TRUE FOR A LITTLE SPECIAL ANGEL: DONATE NOW!
Latest News:
http://metronews.ca/uncategorized/872395/edmonton-family-hope-to-raise-money-for-daughter-with-sickle-cell/
Hi, we are Jose Fiogbe (a.k.a. John Fiogbe) and Catherine H. Camara. We are Naomi's parents. Naomi is both a Canadian and a US citizens. We believe that in time of test, all i.e. the public, individual, private businesses, public companies, NGOs, and corporate donors, synagogs, mosques, temples, pagodas, churches, non-believers, friends, the Governments, and family are welcomed, needed, and appreciated. Any gift of any amount is truly valuable. We call upon your solidarity and compassion to help. It is our crusade and biggest project in life to stop her suffering.
She took the drugs prescribed by her hematologist Dr Nancy Dower at the Stollery Children Hospital, in Edmonton, AB, Canada. But she fell sicker from it. She underwent major surgery such as total colectomy and ileostomy at 11 years old. Her Facebook page is:
https://www.facebook.com/NaomiFiogbe
CBC News and Radio Canada Reports are here:
http://www.radio-canada.ca/widgets/mediaconsole/medianet/6878049
In English / En Anglais:
http://www.cbc.ca/player/News/Canada/Edmonton/ID/2416366241/
In the other Media:
http://www.radio-canada.ca/regions/alberta/2013/11/04/007-naomi-drepanocytose-anemie-falciforme-alberta-etats-unis-fiogbe.shtml
We already sought care for Naomi in Canada, Africa, and Australia. We endeavor to bring her back to America, her native land for our final medical push. We are happily exhausted but not down yet. We are raising fund for Naomi on one hand and for a campaign to raise awareness about the suffering of people with sickle cell disease on the other hand. Until now, the Stollery Children hospital - Edmonton, AB, Canada hematologists pretend not to know the triggers of the LATEST Naomi's quasi-lethal crisis, on October 4th 2013. We believe that it is surely the chelator drug called EXJADE (Deferasirox} (
http://www.us.exjade.com/index.jsp
) prescribed by her hematologist Dr. Nancy Dower and taken daily for 5 years that caused her to bleed for 5 years to quasi-death. In the USA, 12 patients - out of 23408 hurt by this Exjade chelator drug - had had a colon injury as a very rare side effect like our daughter (
www.medsfacts.com
: US physicians reports to FDA):
http://medsfacts.com/study-EXJADE-causing-COLON%20INJURY.php
http://www.ehealthme.com/symptom/colon+injury
Massive internal bleeding, major surgery, pediatric intensive care, morphine, hospital ward, 3-week transfusions, monthly medical controls, daily expensive drugs. She went through it all! That is why we are seeking radical, dramatic, alternative solutions. Naomi is a survivor and her family anchor. Loved by everyone everywhere: family, friends, teachers, nurses, kids, school kids. She has an incredible good spirit all the time for a little 11-year-old girl. Resilience.
Naomi, a grade 7 Junior High student, is a very cheerful little girl. According to her past grade-6 classmates, Naomi is fun, smart, always there to talk to, has a good personality, friendly, awesome, hilarious, kind, and smart. She loves the World. She likes science, mathematics, soccer, and basketball. She is compassionate because she likes to help her friends feel better. Her hobbies are drawing, movies, and music.
Naomi is a social person. Naomi is confident since she can help and gives confidence to others. She is empathetic because she tries to understand what others are feeling and experiencing, physically and emotionally, and communicates that understanding to them. Naomi is humane because she is caring, compassionate, and kind. She likes to deal personally with people, shows interest in them, interacts with them and remembers them as an individual. Furthermore, she is forthright, respectful and thorough being conscientious and persistent. She dreams to become a physician or a nurse. She said:
"I have to give back to society the love and care I am getting from the
medical community and my family".
Unfortunately, Naomi is simply sick and very ill. To avoid her early demise, I created this page to raise funds to help pay for her treatments in the USA and raise awareness of her diagnosis and her need for an urgent bone marrow stem cell transplant. One of her sister is a perfect match as a bone marrow donor. Naomi was born with a blood disorder. She was pre-screened at birth and the hospital found that she had the gravest form of sickle cell anemia, which is a genetic blood disease. Naomi lived happily for two and a half years. Naomi was sent on vacation away. She started having the first crisis and she became extremely sick ever since. As a result, she was brought back to North America and thanks to her stamina and God, she recovered.
Because of the sickle cell disease (SCD), Naomi has to have a blood transfusion every 3 weeks. As you know, when someone has very frequent blood transfusions, an excess of blood iron is stored in and can damage her vital organs i.e. heart, kidney, liver :etc. To avoid these latest irreversible effects, the patient must be put under very expensive drugs called iron chelators to control the body iron level and alleviate her extreme suffering and pain but not to cure her.
Nonetheless, she developed severe gastro-intestinal (GI) bleeding, in the early stages of the medication. Her doctors tried to mitigate the bleeding with a drug IN VAIN. It got worse, and worse. It got so worse that on October 4, 2013, after returning from her school, Naomi went to the washroom and a MASSIVE bleeding followed. She started vomiting through the mouth and nose while bleeding profusely from the bum. She was in her own pool of blood when one of her siblings discovered her and raised the alarm quickly. Her older sister called 911 at the request of their mother and medical help came in minutes. Under intensive CPRs and IV injections, Naomi was transported to the Children hospital emergency room. There her case was deemed one of the most critical ever seen at any emergency room. She was transfused with 7 bags of blood but all the blood was again lost through her underwear. The prognosis was that she could not survive.
Most of the specialists was called back to assist at the Emergency room of the Stollery Children Hospital - Edmonton, from around town because nobody could really comprehend the causes of such a MASSIVE internal bleeding an 11-year old can sustain without any crash or accident. A task force of not less than 20 different medical specialists decided to take a chance and do surgery.
Now her, our (you and me) biggest UNIQUE DREAM is to get a stem cell bone marrow transplant and cure from her situation. An expensive procedure. We dream of a successful stem cell transplant to cure her sickle cell disease without chemotherapy in preparation for the transplant. "
The transplant technique is relatively uncommon and is a much more tolerable treatment for patients with aggressive sickle cell disease who often have underlying organ disease and other complications, says Dr. Damiano Rondelli, professor of medicine at University of Illinois in Chicago, who performed (the novel procedure on a lady called Leshea Thomas) transplant.
The procedure initially allows a patient's own bone marrow to coexist with that of the donor. Since the patient's bone marrow is not completely destroyed by chemotherapy or radiation prior to transplant, part of the immune defense survives, lessening the risk of infection. The goal is for the transplanted stem cells to gradually take over the bone marrow's role to produce red blood cells -- normal, healthy ones" (
www.sciencedaily.com
):
http://www.sciencedaily.com/releases/2012/06/120618194714.htm
PLEASE, DONATE NOW!
Jose Fiogbe,
and Catherine H. Camara
(1) 780-250-3277
------------------------------------------------------------
Nous avons pris contact avec les specialistes en drepanocytose aigue que sont les professeurs Damiano Rondelli and Lewis Hsu, de Chicago, qui nous donnent gratuitement de precieux conseils pour une evacuation sanitaire aux Etats-Unis, notamment au National Institute of Health (NIH), Bethesda, MD, USA. Nous avons eu les contacts requis.
----------------------------------------------------
We contacted and obtained free but precious help from great SCD professors Damiano Rondelli and Lewis Hsu, in Chicago about how to get help at the NIH, Bethesda, MD, USA
+ Read More