Saving Ady-A diabetic alert dog
$

5,290
of $8,000 goal
Raised by
51
people in 27 months
Adyson was diagnosed with Type 1 diabetes at the young age of 3 years old. She has to have numerous needle and finger pokes a day just to manage this disease and to live! A diabetic alert dog can be life saving for her as it can alert her and her parents of changes in her blood sugar up to 30 minutes before the glucose meter which can be a life saver and her parents can act fast and get her the insulin or juice needed to correct the glucose change. 
    Normally, a person can feel the warning signals of LOW BLOOD SUGAR (sweating, shaking, nausea, and confusion); however, some are unable to feel these symptoms and are thus unaware that their blood sugar is dropping or is dangerously low. Especially, since she is only 3 and can not always feel these episodes until it's too late. This can lead to seizures, brain damage, or passing out- Diabetic Alert Service Dog : a dog that gives a trained signal to alert its partner to low or high blood sugar levels. 
        Diabetes - Type 1 (juvenile, brittle) diabetes and type 2 diabetes are different diseases with similar symptoms. Type 1 is a disease in which the body no longer produces insulin; therefore, the type 1 diabetic requires an alternate source of insulin (shots or pumps). Type 1 is usually diagnosed before age 40. Meals, emotions, physical activity, growth spurts, hormone levels, weather . . .everything. . .effects blood sugar levels in a person with type 1. Type 2 diabetes is a condition in which the body still produces insulin, but it is not as effective as it should be. This type of diabetes can usually be managed with diet, excercise, and maybe a pill. Diabeticalertdog.com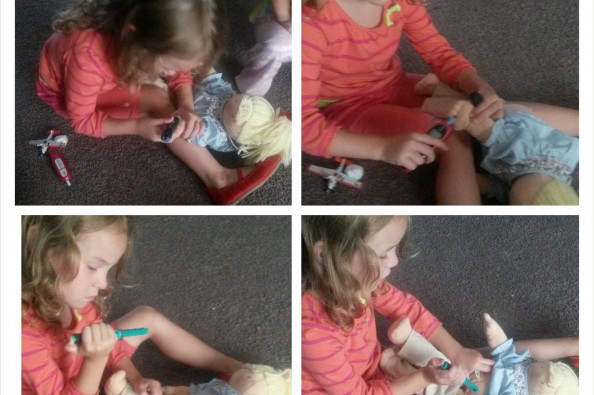 + Read More
Help spread the word!
 226 total shares
Be the first to leave a comment on this campaign.