Save The Kitchen BMX & Skatepark
$10,140
of $25,000 goal
Raised by
258
people in 55 months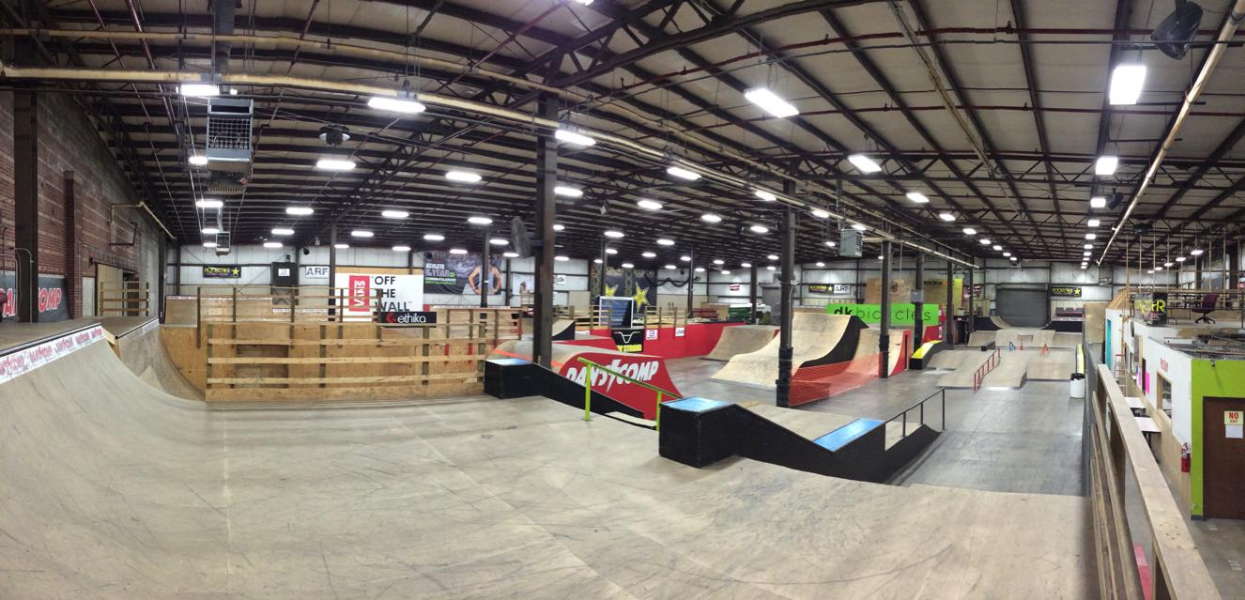 The year is 2011, Brett "Maddog" Banasiewicz built the Kitchen BMX & Skatepark in the heart of his hometown South Bend, Indiana.  The Kitchen was originally planned to serve as a private world class training facility for Brett and other Professional BMX riders.  The idea of a private facility was quickly scrapped as Brett and others involved began to recognize the need and importance of a public park to share with the community. Living the mentality of the old saying, "if you build it, they will come" the Kitchen BMX & Skatepark opened its doors to the public in 2011. Brett Builds The Kitchen in 2011

Brett had become one of the best BMX riders ever to pedal a bicycle by the age 14, the same age he turned professional.  If you have followed Brett and his amazing story you already know winning contest after contest, all over the globe, the Maddog became known worldwide as a top notch BMX rider.  A top notch rider who contributes to his community in the form of a world class facility known to all of us as, "The Kitchen BMX & Skatepark.".   

In the fall of 2012 Brett crashed his bicycle extremely hard at a contest in Virginia Beach, VA. He fell in such a way that he hit his head very hard resulting in a Traumatic Brain Injury (TBI).  An injury he is still recovering from today. Brett is one of the strongest and fearless people you will ever encounter.  Brett has pushed the envelope of rehab to new limits as he has spent countless hours in hospitals, rehab centers, hyperbaric chambers, all pushing him towards his goal of competing once again.  His perseverance and dedication to the sport of BMX pushes him every day to become better.


 Video taken directly after his accident in Virginia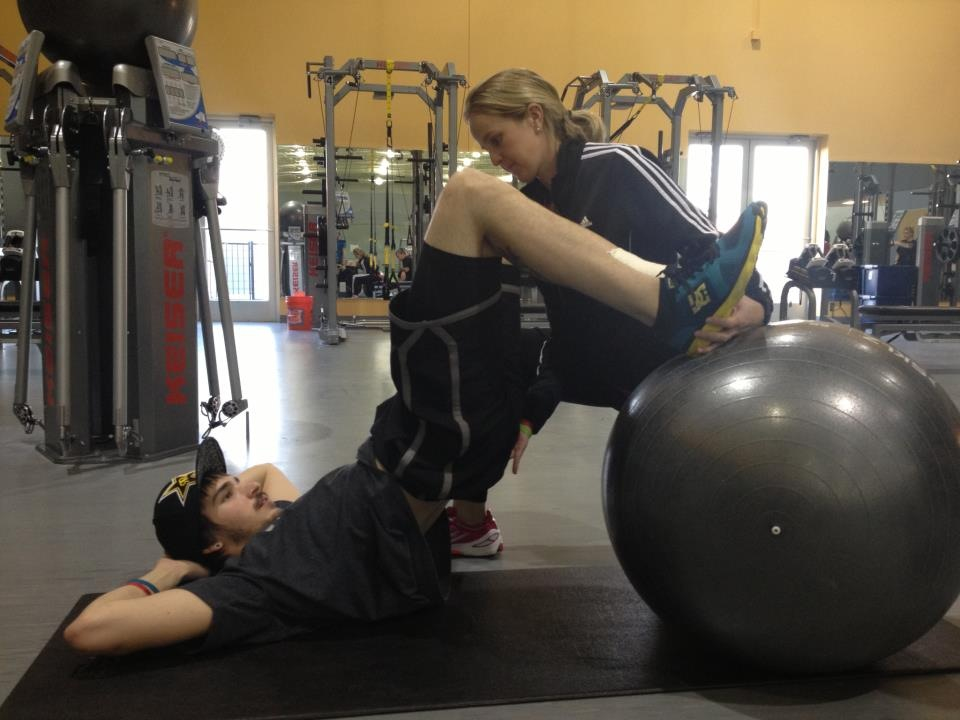 Brett with his Dad at the Rehab Center in Dallax, TX

"I am here to tell you I am showing the doctors how it is done, I was walking at 3 months, said my first words at 3 months, and it's sure not going to take me 2 years to come back! I just need you all to understand all of this is frustrating for me. I want to talk and ride more than anything and I am busting my ass to make it happen with some great therapists, family & friends here with me. Please don't ask if I will ever ride again, because I know if there is anyone who can do this it will be me, I just can't say when that will happen, but I am telling you it will."
-Brett Banasiewicz February 4, 2013

The Banasiewicz family has been through some very difficult times while tending to Brett's health needs.  Now just 2 years after Brett's life changing accident the park faces some financial trouble of its own.  Brett and his family desperately want to keep the South Bend Skatepark open and available for the local and professional riders/skaters.  Unfortunately, money has become tight and time is running out.

The Kitchen BMX & Skatepark is 33,303 square feet of wooden ramps constructed in a way that allows not only BMX bikes a safe haven from the rough winters, but the park also allows Skateboards & Scooter riders to enjoy the indoor wonderland also.  In the years since the park was opened, South Bend, Indiana continues to mold youngsters into competition worthy riders and many have gone on to bigger and better things with help from being able to ride the Kitchen.  

Brett's parents, Bill & Lisa, along with other family members are the ones who help keep the kitchen going today, strictly on a volunteer basis.  They are here to help the next generation of youngsters reach their goals.  

"We simply want to provide a safe place for the youth to ride in and around South Bend"
-Lisa Banasiewicz-Cook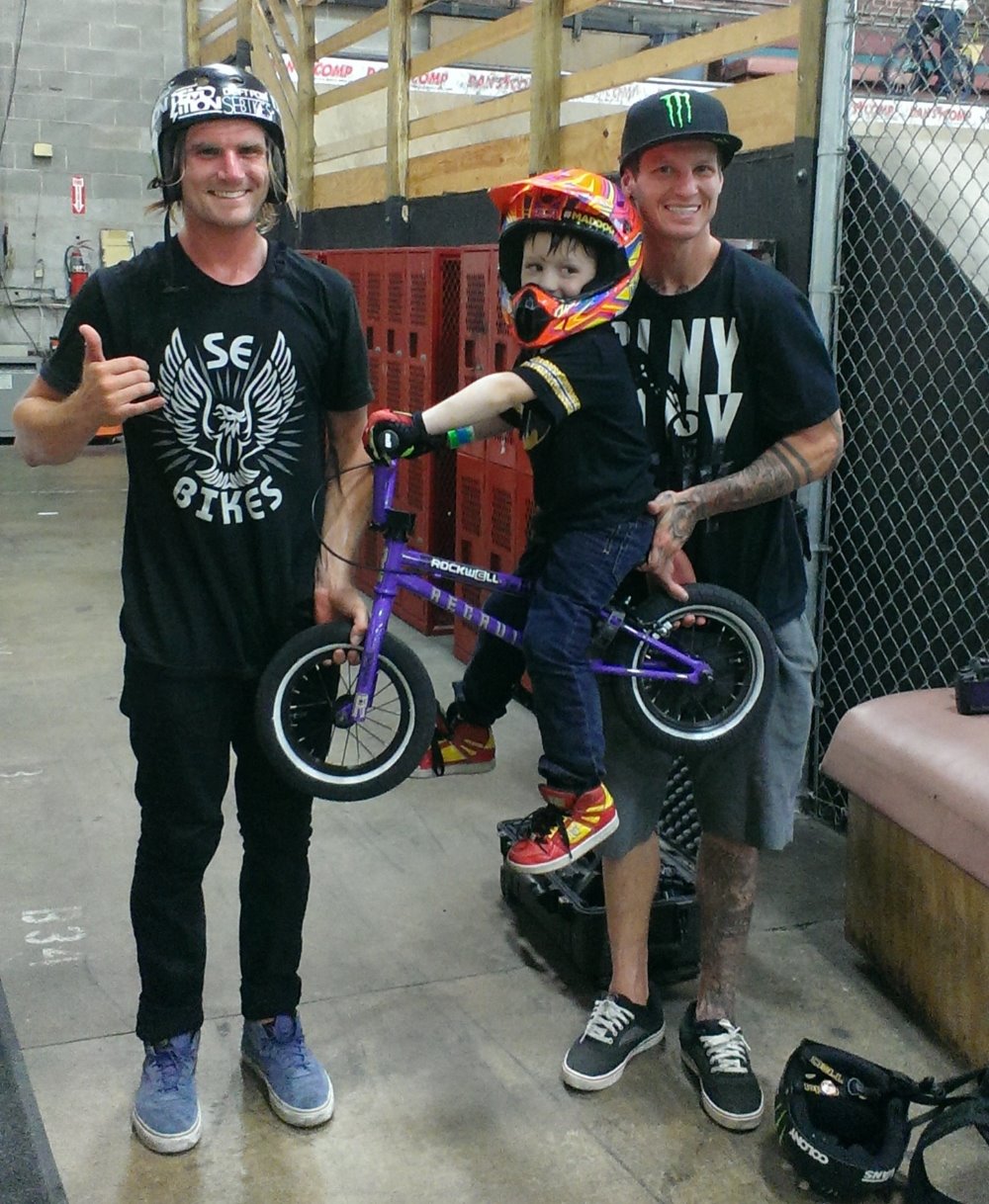 Pro BMX Riders are a common sight at the Kitchen. 
Kris Fox & Ryan Guettler pose for a picture with one of the youngsters at the park!

"A good family pulls together in times of good,  a great family pulls together when times are not going so good"  
-Bill Banasiewicz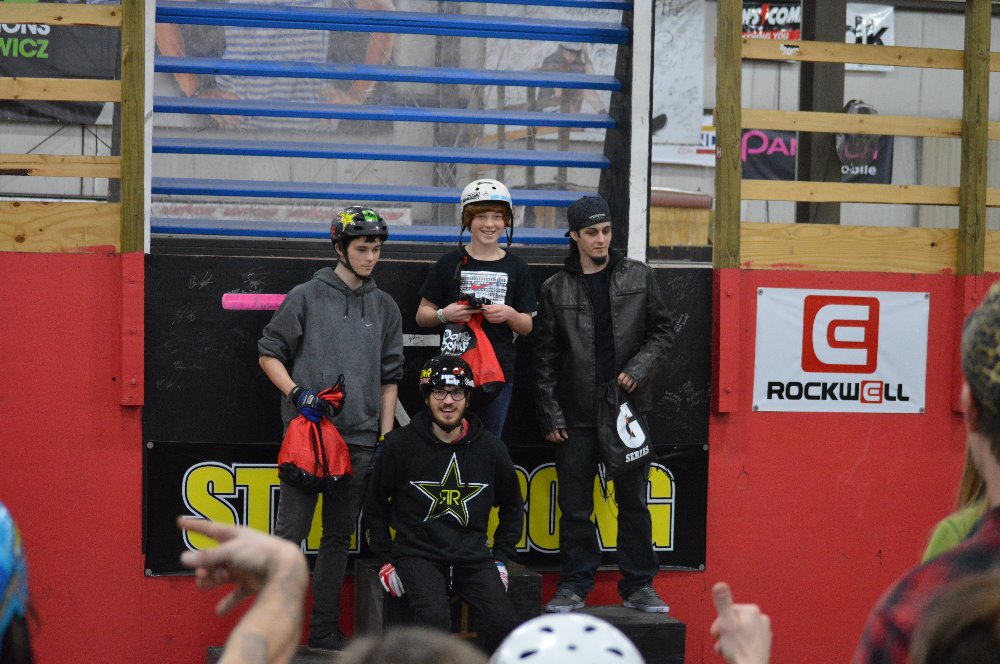 Brett with winners from one of the many amatuer contests at the Kitchen

The Kitchen has been host to countless local events that help keep the youth of the community strong and out of trouble. These events include, All Night Lock-ins,  Amateur Competitions, and more notably the Annual Kitchen Pro/AM.  The Pro/AM, now in its 4th year attracts top professional BMX riders from around the world to converge in South Bend during the height of the winter season to compete for a substantial cash prize.  This contest also piggybacks with an amateur contest allowing those just getting started to see, meet, and ride with some of the best BMX Pros on the planet in person.
Pictures Below of the Annual Pro/AM Contest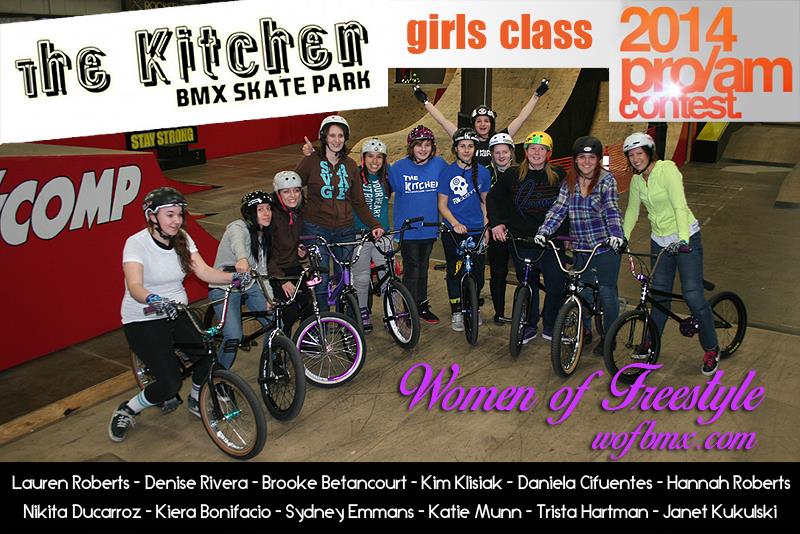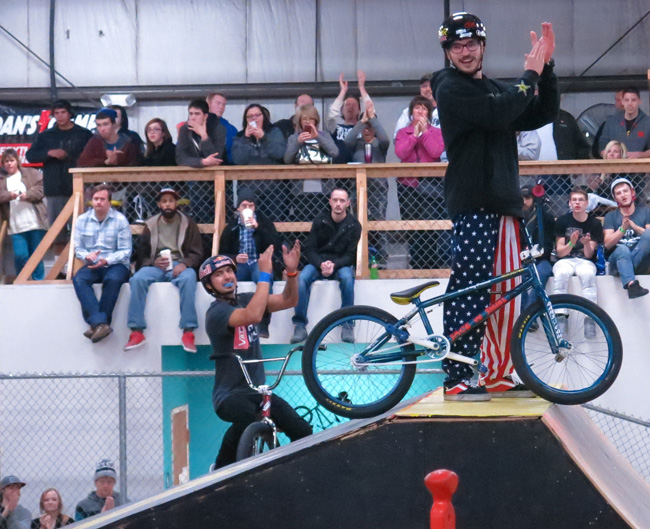 Summers in the mid-west are financially difficult for indoor skatepark owners.  Most riders will enjoy the outdoor temps while they can.  This leaves indoor parks with minimal attendance.  The lack of cash flow in summer months severely affects the ability to keep the facility up and running year round.  With winter knocking on the door we reach out to you, the public, local community and all Brett's supporters over the years.  

Today we ask for your help.  Please donate a few spare dollars to help ensure the Kitchen BMX & Skatepark stays alive for years to come, and for many more people to enjoy.

 Thank you for taking the time to read this important message and please feel free to help s-p-r-e-a-d the word by sharing this page on your own social media sites.  

Your help is greatly appreciated and we will continue to be here for the entire community.

Sincerely,
Brett Banasiewicz & The Kitchen Family 

                 Click here to see Brett Riding in 2014!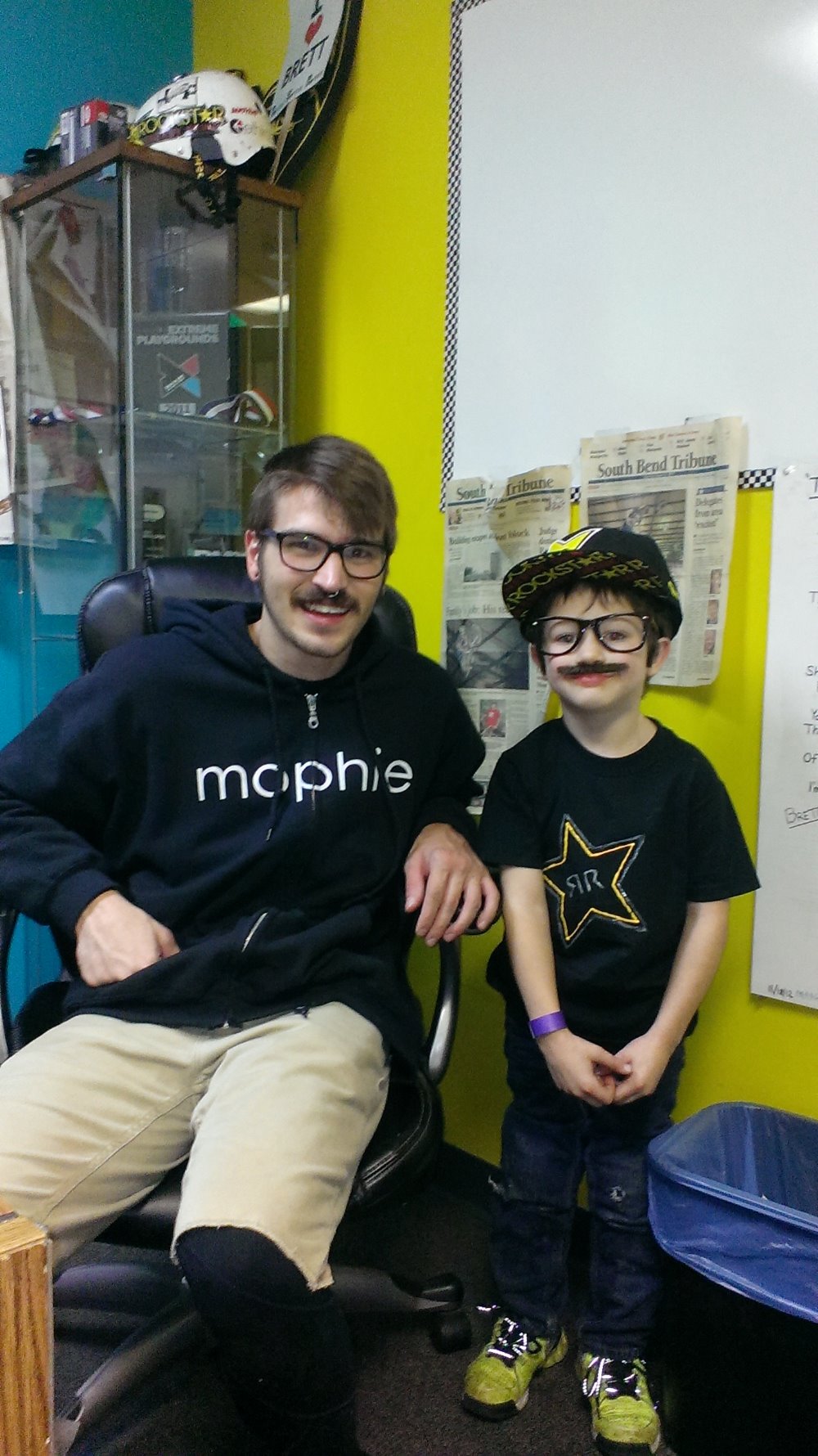 Brett & "Brett"- Halloween 2014



+ Read More