15
39
Help Kids & Giraffe Conservation
$1,295
of $4,000 goal
Raised by
27
people in 7 months
There are fewer giraffes left in the world today than elephants.  In fact, there are 4x as many elephants than giraffes and virtually no one has a clue that the giraffe is "more endangered than any gorilla, or any large mammal in the world", says Julian Fennesy, executive director of the Girrafe Conservation Foundation." (Source: www.earthfirstjournal.org)


Please watch this short movie trailer by NatGeo..it is amazing.....

Video Trailer "Last of the Long Necks"


In 1998 the total population of giraffes in the wild was estimated at 140,000 (East, 1999). Recent population estimates show that giraffes have faced a steep decline, with fewer than 80,000 individuals remaining (Fennessy, 2013). (Source: Giraffe Conservation Alliance )





The giraffe has already disappeared from 7 countries in Africa, and their numbers will only continue to plummet with the ban on trophy hunting recently being lifted here in the United States.



A Precarious Future

"The IUCN Red List identified four major threats to giraffe populations: habitat loss, recreational killing, civil unrest and ecological changes."(Source: Giraffes Silently Slip Onto the Endangered Species List)

According to the Giraffe Conservation Alliance, "Dramatic declines in wild giraffe populations is a very real threat to this iconic species. With populations already diminished, giraffes lack resilience to the complex web of natural and anthropogenic threats they face.

Poaching
Disease caused by contact with domestic livestock
Loss of habitat caused by agriculture and timber harvesting
Genetic fragmentation caused by isolated populations with limited gene flow
Human-giraffe conflict due to crop damage
Unchecked expansion of human populations
Competition for resources with humans and their livestock
War and civil unrest
Road collisions, electrocution, and entanglement outside protected areas"(Source: GiraffeFacts )


Additionally, Congolese populations consider the tail to be a status symbol, used as dowry while asking for a girl's hand in marriage. Some tribes are also known to kill these animals for meat. However, poaching for body parts, which is different, remains one of the biggest threats to their survival. Apart from tails, illegal trade in giraffe marrow, touted to cure AIDS, has also contributed to their decline." (Source: Giraffes Silently Slip Onto the Endangered Species List )

Another threat  to the giraffes, according to a groups' analysis of import data, Americans imported 21,402 bone carvings, 3,008 skin pieces, and 3,744 miscellaneous hunting trophies from giraffes over the past decade  At least 3,700 individual giraffes are thought to have been killed for such items." (O. Milman, www.theguardian.com).

"Habitat loss due to deforestation, land use conversion, agricultural activities, mining activities and human settlements are the biggest threats to giraffe populations. Additionally, civil wars and unrest, as in countries like Sudan, have affected their numbers as well." (Source: Giraffes Silently Slip Onto the Endangered Species List )





At the same time, limited conservation and research have been undertaken on giraffe across Africa." ( www.giraffeconservation.org)

"The giants strike many as so gentle and unobtrusive—quietly grazing on treetops, bending down to touch noses with a newborn—that discovering that they too, like most of the world's megafauna, are headed toward extinction is like a blow to the gut." (Source:National Geographic)

What Can Be Done?

All the news about giraffes is not bad, in fact in South Africa giraffe populations have risen over the past 30 years.

"This success is because of strong conservation efforts, which are, in turn, supported by tourism. South Africa understands that to maintain its tourism sector, it has to protect wildlife. This leads to robust investments in parks, strong enforcement mechanisms, and ample space for animals like giraffes to roam." (Source:GlobalCitizen.org )

"Giraffe are an important icon of Africa (and the world) and as such are a key tourism attraction and an economic draw card for Africa. This collaborative effort continues to improve our understanding of giraffe as a keystone species and ensures their long-term success in the wild."(Source:Giraffe Conservation Status-GCF )


In other parts of Africa, however, civil unrest and habitat loss are secondary to human demands.  Lack of funding and knowledge of the importance of conservation in these areas negatively impact the numbers of giraffes in these areas.   For these reasons, funds are needed to increase education on the importance of conservation  and relocation of giraffes to safer locations.

"For conservation to succeed in the most vulnerable areas, there needs to be international coordination to build the infrastructure and fund the necessary personnel.




Fortunately, conservation is an attractive economic model that can ultimately become self-sustaining. : (Source:GlobalCitizen.org )


The goal of the GoFundMe Campaign has changed since Savannah Giraffe Conservation Coalition Corporation now officially a corporation in the state of Massachusetts.  We are still awaiting IRS approval of my nonprofit tax-exempt application status, but the application has been submitted.

The website is live at www.savannahgiraffe.com so you should check that out as well.  We attended our first event, Family Fun Night, here in Mansfield, Massachusetts, a few weeks ago to promote awareness of the need for conservation as well as our first fundraiser "Bottlenecks For Longnecks" and were met with great success.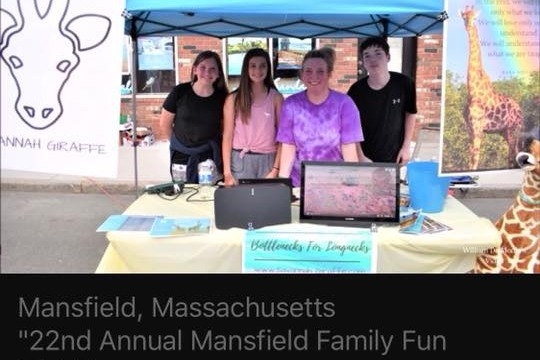 Our next event is coming up in September, the Celebration of Animals which is held by the Mansfield Animals Shelter. 

Since the legal expenses were done Pro Bono, I designed the website myself, and all of our graphics are done by me as well, the money from this GoFundMe Campaign will remain in this account to be allocated to our first, flagship donation campaign project which we have chosen to be the KEEP program which is run by the Giraffe Conservation Program. 




According to the GCF, "The Khomas Environmental Education Programme (KEEP) is an exciting initiative of GCF in Namibia. KEEP is a field-based environmental education programme that allows young people to reconnect with nature. KEEP seeks to build a culture of environmental awareness, social responsibility and action in Namibia. Additionally, it can equip Africa's future leaders, and indeed all Namibians, with the skills to live more sustainably and ultimately to improve their living conditions. KEEPaims to inspire young people to care for their environment by helping them better understand the impacts their lifestyle has on the fragile ecosystems around them.

Throughout KEEP, giraffe serve as a model specimen to illustrate the general concept of adaptation to our immediate environment, i.e. how we can adapt to live more sustainable and energy efficient. The programme is closely linked to the Namibian national school curriculum, and students and teachers engage with topics from their syllabus and apply concepts that are already familiar from the classroom, while spending a day in the bush in a fun, interactive and hands-on experience. KEEP gets them out of the classroom and back into nature!"




"KEEP has been developed by GCF to overcome a perceived disconnect of urban Namibian youth from nature. The Khomas Region has the fastest growing population in Namibia with 5% living below the poverty line and relying on the use of natural resources for shelter, fuel, warmth and clean drinking water. However, there is a surprising little understanding of how human actions affect their environment and vice versa. GCF is determined to make a difference and has started providing a much needed service to Namibians: a targeted local environmental education opportunity for school children in Namibia's capital in order to benefit Namibians, their wildlife and ultimately giraffe conservation in Africa." (GCF.org )








A total of $8,000 is needed to provide healthy lunches, snacks and water for students participating in the program when they venture out on their field trips.  It is my hope to raise the remaining $4,000. and fund this project in its entirety as our flagship donation project for Savannah Giraffe Conservation Coalition Corp.  

Our mission and vision are as follows:

Mission:
Ensure a future for giraffes and the diverse habitats on which they depend for their survival.

Vision:
A world where giraffes thrive in their natural wild environment that supports people, biodiversity and raises awareness of the importance of conservation and preservation of the species.

The KEEP program aligns with both our Mission and Vision statements.  

Here is a copy of the KEEP workbook which students use in the programme: KEEP WORKBOOK 





The giraffes need our help and protection to stop this silent extinction.  Will you be a part of the solution and ensuring future generations enjoy a world where these beautiful, graceful animals live and flourish?  Make a donation today.  Thank you!  

www.savannahgiraffe.com


Dawn
President, Founder Savannah Giraffe
#StandTallWithGiraffes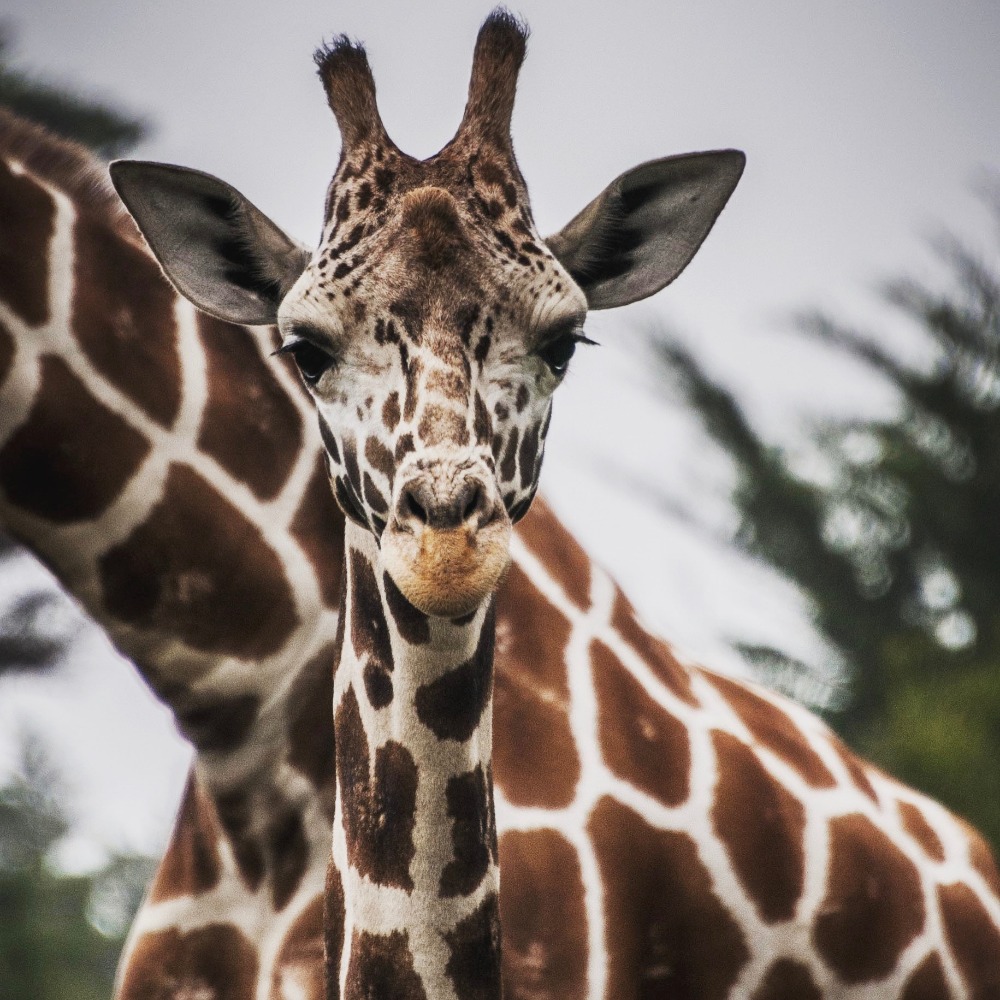 + Read More