Help African Orphans Escape War
$18,330
of $20,000 goal
Raised by
73
people in 29 months
We need your immediate help in moving a group of orphans out of South Sudan, a country in East Africa that is being ravaged by a brutal civil war. Your support will help with the costs of moving the kids and resettling them in a much safer country. The kids are members of Cornerstone Children's Home, which has been supported by our non-profit organization Fulaa Lifeline International for over a decade.Please help us #SaveCornerstone now.
At least 50,000 people have been killed in South Sudan's war, and we don't want our kids to become the next victims! Your support will go toward providing food, shelter, and other necessities to the kids during this challenging and painful transition period.
We are resettling the children in Uganda, and we desperately need your prayers and donations to ensure our kids remain safe, healthy, and strong.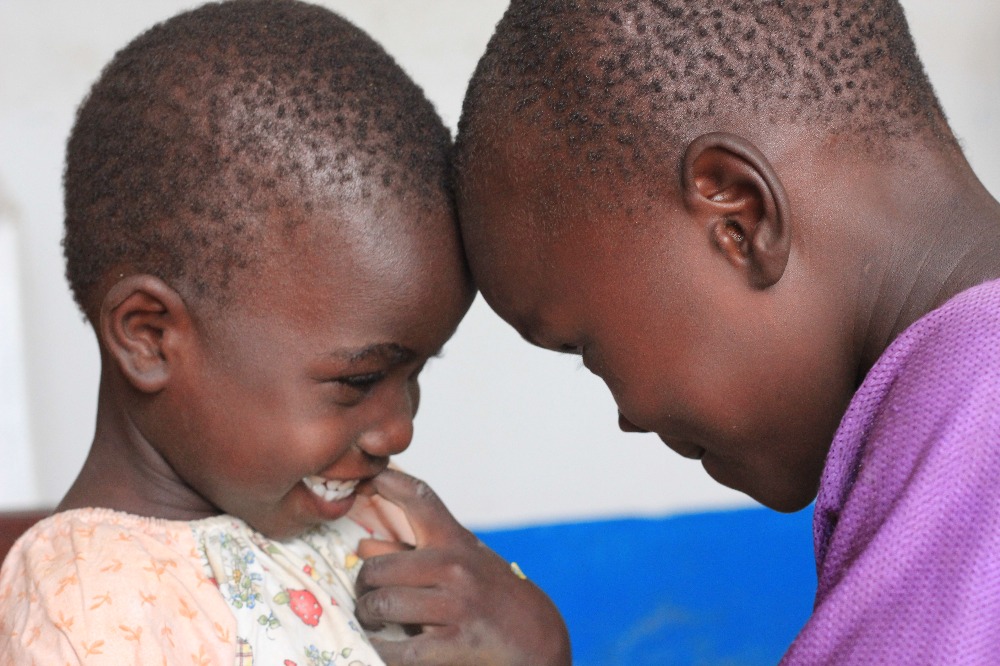 We are Fulaa Lifeline International, an American faith-based organization that supports Cornerstone Children's Home in South Sudan.
Since its creation in 2005, Cornerstone has been a safe haven for a group of amazing children who were once orphaned, abandoned, or severely neglected.
Each child has a story of heartbreak, and yet each one has found a new home and a new hope in Cornerstone. The government of South Sudan visited Cornerstone in 2014 and told us that it is the best home for orphans in the entire country.
You can find out more about us at our website: 
Fulaa Lifeline International Tragically, the Cornerstone Kids are now caught in the middle of a terrible crisis. Due to the civil war in South Sudan, we have decided to move them out of harm's way. They are leaving the home that we built for them because the danger of an attack has become too great.
The leaders and caretakers of Cornerstone are accompanying the children to Uganda and will continue to protect these precious kids.
Below are some photos of the kids and their caretakers preparing to leave their home.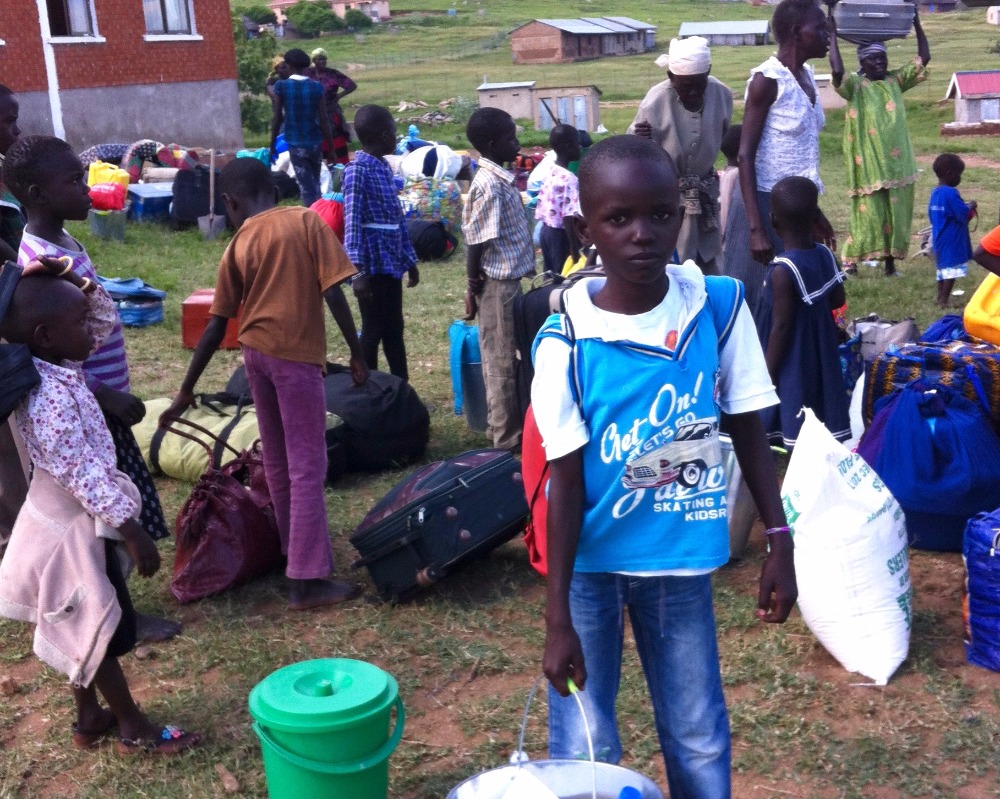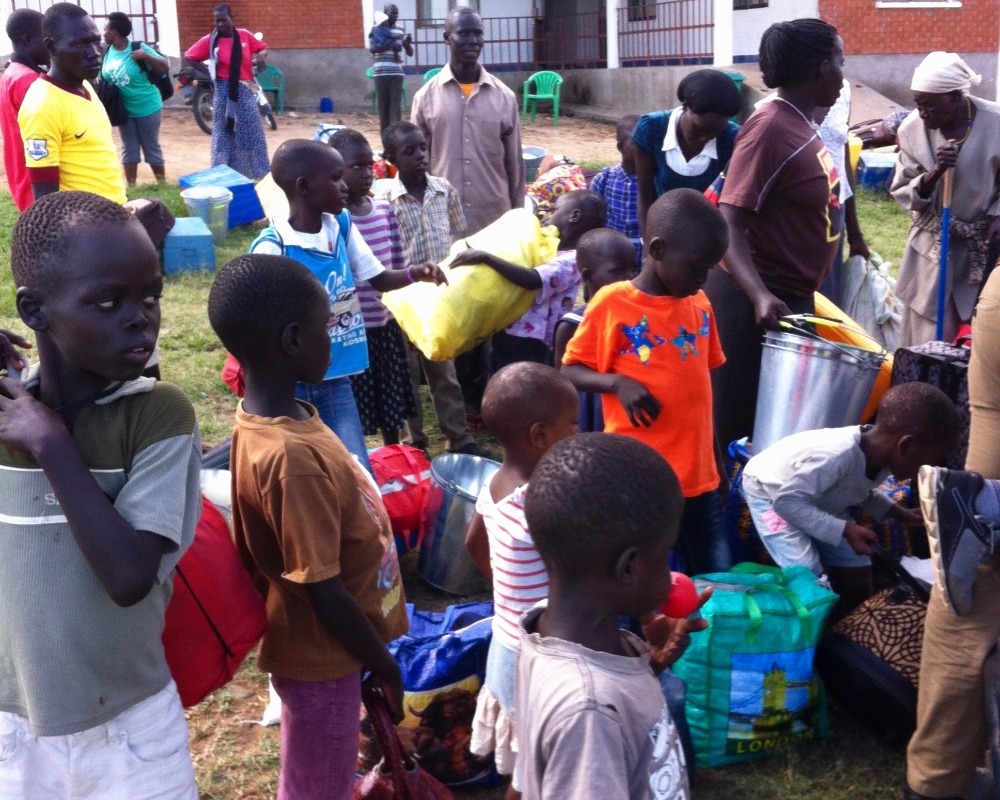 Will you help us as we work to raise $20,000 in emergency funds by September 30? Your tax-deductible donation will help us to provide for the children as they resettle in Uganda. We will be renting a plot of land on which we'll construct temporary shelters for the 70+ kids and staff. Your support will assist us in renting the land, building the shelters, providing various necessities for the kids, and paying for a whole host of other essentials.  We are rebuilding our program in Uganda and it's not going to be easy.  Please join us in our fight to save our home! 
If the civil war in South Sudan continues, then we may need to buy the land in Uganda and build permanent houses for the Cornerstone Kids. Some of your donations could help in defraying the costs of purchasing the land and building permanent houses. We will update you about our plans to care for the children as this immensely difficult situation develops.

We do not have a new video that shows the children evacuating South Sudan, but here is a short video from 2015 that shows the kids and the home prior to this current crisis.
Please spread the word about our fundraising campaign through e-mails, Facebook, Twitter, and other forms of social media! When you tell your friends and family about our campaign, please use our hashtag #SaveCornerstone.We will be very grateful for any assistance you can provide. Even a donation of $10 will help the Cornerstone Kids as they restart their lives outside of their homeland! Thanks for visiting our campaign page and taking some time to learn about the incredible Cornerstone Kids! 
Sincerely,
Samuel Juma
Executive Director of Fulaa Lifeline International
+ Read More
Be the first to leave a comment on this campaign.