68
6
Save the Sisterhood from Banking Attack
$3,961
of $10,000 goal
Raised by
66
people in 24 days
Calling All Sisters and Brothers

On January 8th, with the release of the trailers to promote the documentary film about the Sisters, "Breaking Habits", our bank saw it and sent us a notice that we need to bank elsewhere.  We tried to object.  We do only credit card sales, we have no cash sales and no cash transactions ever, we pay all taxes, we have been a good standing customer since years before the Order was born, we objected. They said "No, you have to go away, you aren't banking here anymore."

Tonight at midnight, we lose banking services.  And though we have been making applications to banks for nearly a year, we have no ready alternative.  We have to stop shipping.  We don't have access to our funds.  We have ten thousand customers who rely on our natural pain relief medicine, but no way to serve them as of midnight tonight.

Oh, we can have banking, says the banksters, if we can keep a sixty-thousand dollar minimum balance.  (We can't.  We are grass roots funded, self-funded by the Sisters, and we don't have those kind of funds.)

In January, we had to stop shipping to Canada, our second largest market.  In February, we lost mastercard billing, although they say it's temporary.  Today, we must figure out some way to keep the doors open while we continue to hammer at banking alternatives.

Everything has been stopped by the bankster-sphere, all our money is in limbo.  Our business banking privileges have been rudely ripped away and though many are working hard to find us solutions, during this period, we have no ability to pay bills, to ship packages, or to make more medicine, without help from our followers. 

This is an interim request for help.  The Sisters designed the order so that we could support ourselves and we wouldn't have to ask for help, but this is an emergency situation where we could be putting the enclave in danger if we move to cash operations -- and that is the direction the local bankers are trying to force on us.

We have turned to our followers twice before with great success and we turn to them again, today, asking for help to keep this women-owned, women-operated new-age religion alive and well during troubling times of attack from the ruling patriarchy.
+ Read More
Update 2
8 days ago
Share
We still haven't found a banking solution, but are able to keep making medicine and shipping products and paying our bills because some of the sisters have cashed in their little bits of retirement funds and because we have generous donors. Bless you all for helping us during these turbulent times.
+ Read More
Update 1
24 days ago
Share
These rare badges are awarded on the Sisters' enclaves and each represents the equivalent of three years of experience, more than half of the working hours of the year for that period devoted to excellence in that task.

For those interested in collecting the Sisters' patches of excellence, please promise us that you will not display or award unless associated with excellence in the field represented by the badge.

If you make a donation and want a badge, you must tell us in the notes. If you donate $100, you get all three badges that are featured and there are seventeen in total. We will feature three new badges every monday for the next six weeks, as we raise money to buy time to fix our banking crisis.

This week, we have 32 activism badges, 17 photography badges and 16 housekeeping badges.

These are simple thank you's for your donation and we can't guarantee how quickly they will go. I will update the count every day so you know your probability of getting the set or not. Minimum of $50 donation to get a badge. If you donate $100 or more, you get three badges. First come, first serve. Will update the count so you know. Please tell us which badge you want when you make your donation, if you are only getting one or two. Exclusive offer.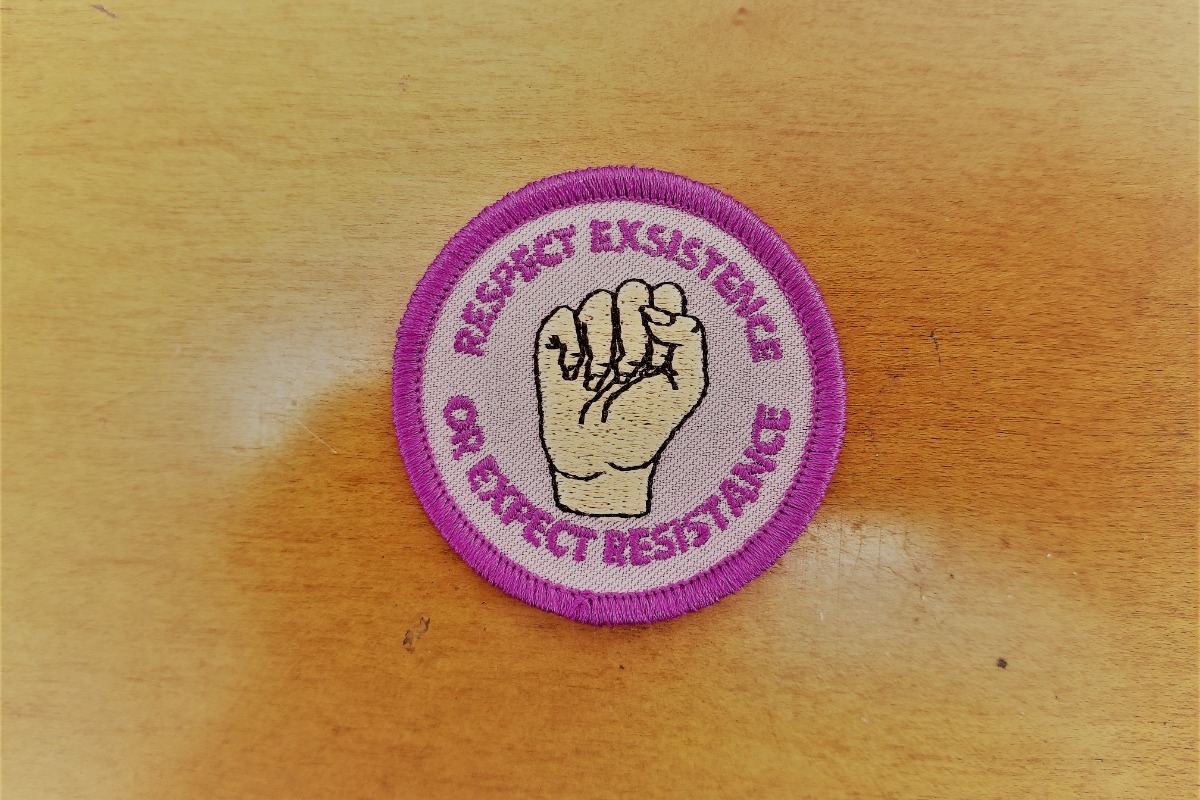 + Read More
Read a Previous Update