183
2
Save Signpost
£5,332
of £20,000 goal
Raised by
184
people in 7 days
Hertfordshire mental health charity urgently needs your help.

Signpost provides counselling, coaching and other mental health support to young people aged 11-25 in South West Hertfordshire. Mainly run by volunteer counsellors, since its inception 44 years ago Signpost has helped countless young people facing difficulties ranging from anxiety, depression and family breakdowns to abuse, self harm and suicidal thoughts and the demand for our service is only increasing. In 2016-17 alone we saw 500 young people
87% started to engage and perform better at school/work,
79% were getting in less trouble with teachers/the police,
72% felt less angry,
67% had a happier home life and
59% had reduced self harm and suicidal thoughts because of the support Signpost gave them. 

When asked "How do you think your life would have been without counselling?" our clients said:

"It would not have been as good as it is now. I wouldn't have confidence in myself. I would have tried to end my life."
"I would have messed up my final year at Uni. Been more depressed and given up on life."
"My life would have been very hard to handle and even possibly non-existent."
"I would not be going to school. I would not be able to go out with my friends. I would be anxious and depressed."
"Maybe dead or self -harming to extreme, most likely in hospital, sectioned constantly. Not living the life I would like to live now."
"I would still think less of myself. I would still be depressed and much more anxious. I would still be drinking huge amounts."
"I would have failed to cope with my emotions and would probably have lost my job."
"My suicidal thoughts would have got the better of me. I would not be here."
"I would have felt I was 'surviving' rather than 'living'."

Unfortunately, due to a chronic lack of funding, we are in a severe financial crisis and at serious risk of closing at the end of December 2018. We have given vital support to thousands of young people over the years and want to continue doing the same for generations to come. Please help us to be able to help them. 

In order to survive and continue to serving young people in 2019 and beyond, we need to raise £20, 000 by the end of November and so ask you to please give generously, spread the word and save Signpost. Thank you!!
+ Read More
Update 1
4 days ago
Share
A word from one of our clients..

Emily's Story:

"My story starts in 2011- when I was in year 13, 18 years old, completing my A Levels. On day one of that final year, things began to decline. When I look back and try and recollect what happened during this period, it becomes hazy. Maybe I cant remember, don't want to or my mind blocks it as it was a horrible experience. The further time went on, more issues happened. It went from complications at school, with friends, with coursework to then family life, isolation and finally leading to a diagnosis of depression. I felt that I didn't want to be around anymore and that it would be better for others if I just disappeared.
I was refereed for counselling after admitting how low I felt. This is when I was introduced to Signpost. The counselling sessions provided by this service created an outlet for me. I spent the first session sobbing uncontrollably and unable to utter more than a few sentences. But, the fact there was someone just sat there, listening to me, showing empathy and guidance, made me feel I was being heard and supported. My views towards counselling changed whilst I experienced it. At first, I believed attending counselling meant I was a failure, that I couldn't cope with life and therefore, needed someone to baby me. However, as time progressed, my thoughts towards the whole service altered and whilst looking back now, I am proud that I admitted I needed help and with Signpost, I was given that help I needed.

Unfortunately, the journey for me didn't finish there. I was diagnosed with a brain tumour in May 2012 which came as a shock but a relief with why I felt the way I did. Signpost continued to support me during this period, my counsellor even rang me to have our sessions when I could not attend them in person. I received counselling for approximately 1.5 years without it, I would have likely struggled and gone downhill immensely. Signpost is and always will be a part of my life- from creating a social group, guiding and meeting others who were suffering similar problems like myself, to raising funds and celebrating this limited service that is provided to this specific age group. I would want this to continue for other young people who are dealing with day to day problems, especially when viewing the decline in mental health services available in the community. If Signpost closes, it will be a massive loss for this age group and there will be a struggle to find another service as unique as this."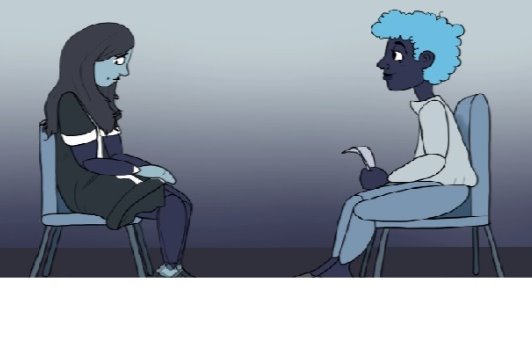 + Read More