Help save our Katniss!

Our one year old cat, Katniss (appropriately named after the Hunger Games character), recently began feeling under the weather. She began to become lethargic, unlike her typical playful self. It then quickly escalated to her being unable to keep food, water, or treats down. We took her into the vet (two different ones), and after X-rays, blood tests, IVs, and a lot of crying (us, not Katniss), we left her overnight at the vet clinic waiting for a diagnosis. This morning, we've found out that she's contracted feline distemper "" a virus that is caused by a form of feline parvo.


We won't be able to receive a reliable quote for the vet costs until after everything's been done, but as of right now, it's standing at around upwards of $1200. This will climb rapidly as each day passes due to the fees of staying overnight, the cost of extra antibiotics, and other medications. And sadly, due to our vet not allowing payment plans, we must pay it all in a lump sum. We've set the goal of this fundraiser to $2000, as we feel this is a suitable amount of money due to allowing for a weeks stay, on top of the fees for collecting the donations.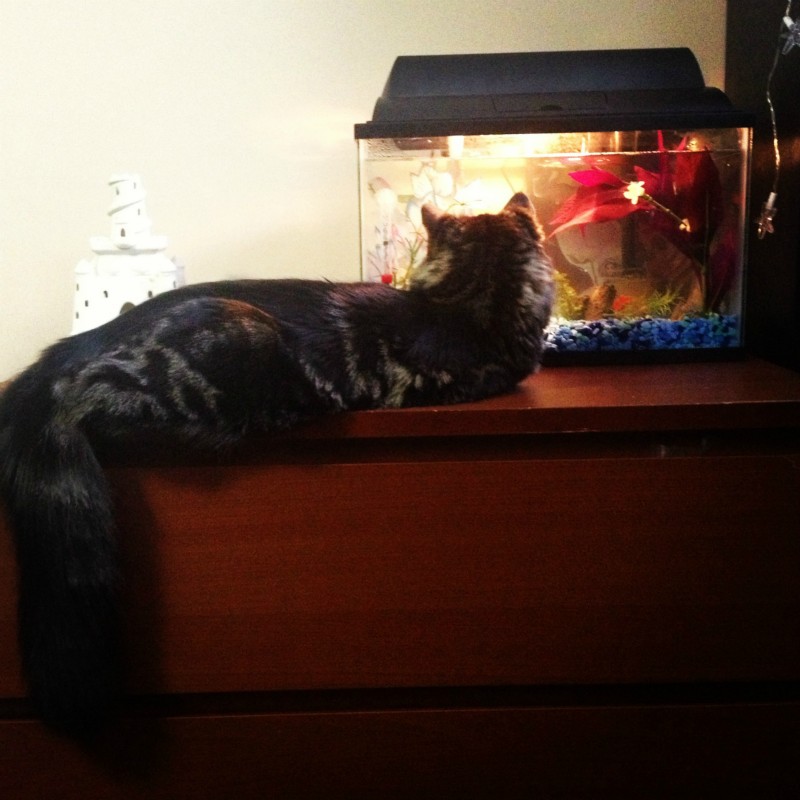 Please help us, as we absolutely adore this cat and the thought of having to refuse treatment due to being unable to pay for it is unfathomable. Any donation amount is extremely appreciated, and in our opinion is going to a fantastic cause (however we might be slightly biased).

Currently, Katniss is in care at the vet clinic, and we are being told she's stable for now, but won't know if she'll make it through for awhile yet.

Thank you so much. ♥