Sarah's Fight Against Breast Cancer
$10,770
of $10,000 goal
Raised by
134
people in 30 months
On June 24th 2016, my sister Sarah was diagnosed with stage 2 breast cancer at 30 years old. She's a mother to my 6 year old niece Ramona and (after 8 years together) Sarah and her fiancé Ted finally decided to get married. We found out this devastating news 2 months before their September wedding. The day Sarah's bridal shower invitations were sent out, she received the call none of us were expecting. The biopsy on her tumor came back positive, she had an aggressive form of (grade 3) estrogen based, breast cancer. On July 15th Sarah had a lumpectomy done to remove her tumor, at Sloan-Kettering Memorial Cancer Center in New York City. Once the tumor was removed, they found it spread to one of her lymph nodes, not knowing for sure if it had spread anywhere else. She was told she would have to undergo 8 weeks of radiation, 12 weeks of chemo and 10 years on Tamoxifen, which is a hormone therapy drug that would make her unable to have anymore children. 
Anyone who knows Sarah also knows how dedicated she is to her health and living a natural lifestyle. Since learning of her cancer she's on a strict "cancer-starving" diet that involves no sugar, no grains, no dairy, and very few carbs. Everything she uses in her daily life is dye free, plastic free and chemical free. From her food and what she stores it in (only glass, not plastic) to her makeup, nail polish, household products, personal care items, etc. She is strict at keeping harmful ingredients out of her body. That being said, after hearing her treatment plan she knew she had to research other options, she doesn't want to treat cancer with chemicals and has done everything she can to avoid doing so.
After researching everything she could and hearing several different options, she has decided to take the naturopathic approach to forgo chemo for as long as possible and is receiving alternative cancer treatments at The Nova Health Naturopathic Centre in Kingston Ontario, twice a week for the next 3 months. Sarah's insurance covered the cost of her surgery, but her cancer treatments at the Nova Health Center are being paid for out of pocket, as well as her travel costs back and forth to New York City and Canada. An added expense is an extensive list of vitamins and supplements taken daily, as well as her strict diet (prescribed by her doctor). In addition to that, she has more testing and scans scheduled to determine if the cancer has spread. The downfall is that this is extremely expensive and she still has a long road ahead of her. Sarah has been unable to work due to her treatment schedule, and her husband has taken weeks off to travel to her appointments in New York City during and after surgery, and to care for both Sarah and their daughter. 
During all of this Sarah has stayed upbeat and positive, determined and dedicated and the absolute strongest person I know. After putting all wedding plans on hold, unsure of what the next few months would bring, Sarah and Ted were married on September 3rd 2016, only 6 weeks after her breast surgery in New York. With only a couple weeks to plan, Sarah successfully catered her entire wedding herself, complete with a cupcake bar and her "signature" cookie favors. (She has dreams of opening her own food business someday). After going through this as a young wife and mother, Sarah has decided she wants to achieve her health and wellness certification, her passion is to help others who are going through similar situations. We think she's amazing.
Your donation will help her beat cancer, but above all else your prayers will help her even more.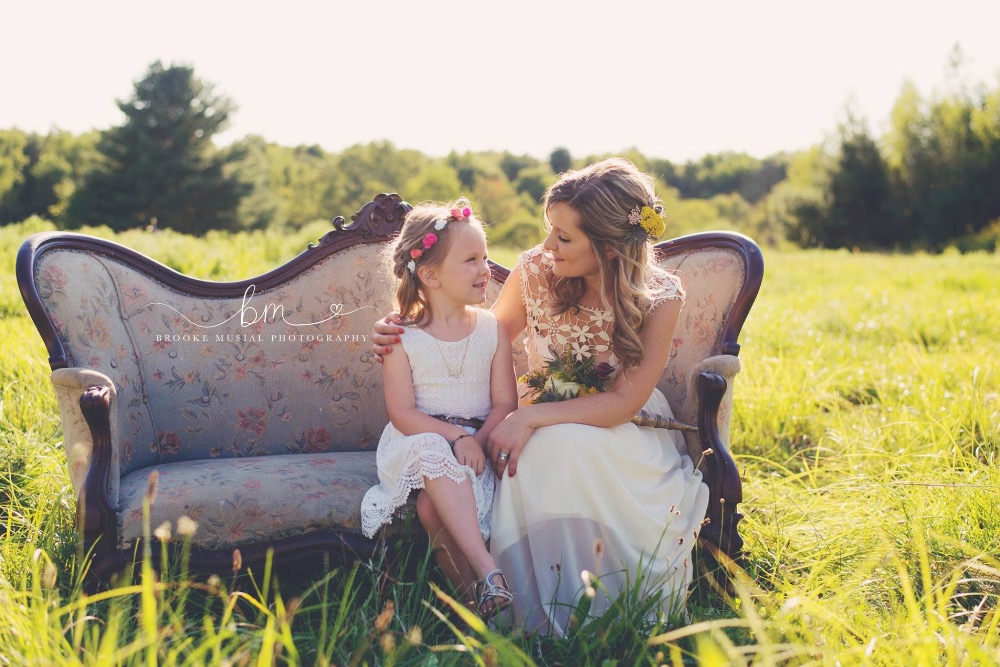 + Read More
Update 1
27 months ago
Share
First, I'd like to thank everyone for all the love and support. It means so much to Sarah and our family. It would've been difficult to keep up the treatments had she not had the extra help. I just wanted to share an update on her treatment and progress. Sarah has been getting her IV treatments twice a week in Kingston, ON since late July. For the month of December she is continuing her treatments in Albany as her Doctor in Canada is out on maternity leave. She had her first treatments in Albany this week under the care of Dr Heidi Puc who is an integrative oncologist at the Stram Center. We had originally thought Sarah would be finishing up treatment around this time but Dr Puc recommended that Sarah continue the treatments for 6-9 months because of how aggressive the tumor was. For now she will be continuing treatments until the spring. She is also waiting on results for Lyme disease testing (her dr thought she had many of the symptoms), an oncoblot test which can determine if cancer proteins are present and she will soon have a bone scan and PET scan to determine if the cancer has spread. These things will help to monitor her during her treatments. These test results will determine her next steps and as always we're hoping and praying for the best outcome. Though she's had some hard times, Sarah has continued to stay positive despite how exhausting all her appointments, travel and treatments can be. Again, thank you so much for all your support as Sarah continues to fight this disease. Please keep her in your thoughts and prayers and I will update as we find out more. Thank you!
+ Read More