Russell's Olympic Training Fund
$10,095
of $10,000 goal
Raised by
198
people in 44 months
My name is Russell Dinkins and I'm a US Track and Field Olympic hopeful in the 800m who is raising money to fund a 4-month long training trip to Iten, Kenya.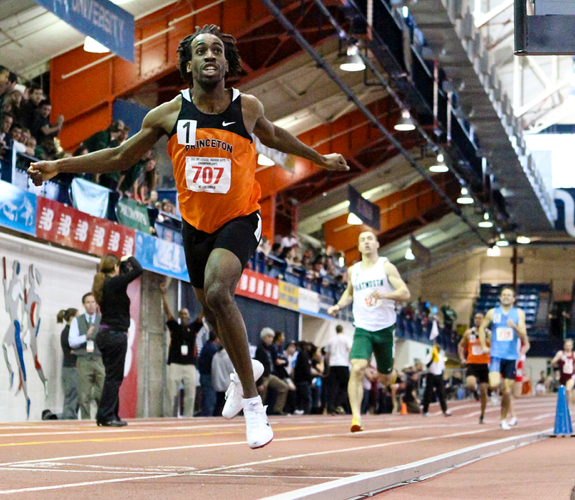 A Little Background:
I had a successful track career running the 800m at Princeton University, winning multiple individual conference titles, representing Princeton numerous times at the NCAA level and winning an NCAA Championship title as a member of Princeton's Distance Medley Relay.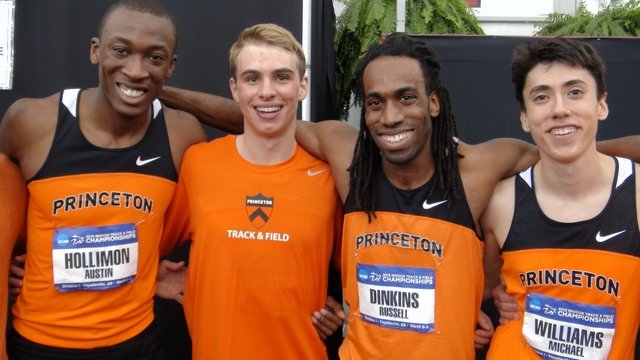 Since graduating, injuries have halted the athletic progress I established in college.   For the past year and a half instead of moving forward with my track career I've been rehabbing my injury, making huge personal and financial sacrifices by travelling throughout the Northeast to seek out the best medical personnel I could find.  With my injury woes finally behind me, I am now looking forward to making my dream of representing the USA on the Olympic stage come true.
The Plan:
This fall, I plan to travel to Kenya with my former conference rival turned training partner
Daniel Thomas
, a Cornell University alumnus, to train at altitude for a period of 4 months at the world-renowned High Altitude Training Center (HATC) in Iten.  Several of the world's best including Mo Farah and David Rudisha train at this training center due to it's high quality and placement at 7,000ft+ altitude.  
With only one year to prepare for the 2016 Olympic Trials and Games it is important for both Dan and I to do everything right and to place ourselves in an environment that will allow us to develop to an elite level.  Going to Iten will provide us with that opportunity  as we will be able to focus all of our energy on our development.  Iten also provides the perfect training environment as the air is pollution free, there is an extensive soft-clay trail network and the temperatures are comfortable year-round.
How Your Support Will Help:
Your financial contribution, no matter the size, will help to finance:
 -My travel (Airfare, taxi service, etc.,)...............
(approx. 2k)
 -My lodging at the training center......................
(approx. 5k)
 -Regular phyiscal therapy sessions................
(approx. 2.5k)
 -My rent for my place in New Jersey............
(approx. 2.5k)
 -And more! 
It is my hope that you will support this campaign as we embark on this journey of athletic and personal development.  
Your support means the world to us 
so any contribution you can make to either or both of our campaigns (click
here
 to go to Dan's campaign page) will be sincerely appreciated.
Thank you so much for your support!  Here's to Rivals coming together to achieve THE DREAM!
+ Read More
So proud of you Russell!!!!!! Biggest fan as always! If there is a link to see you race live please let me know!!!!!
+ Read More
We'll keep praying for you Russell. Keep going! So proud of all you have done on this journey.
+ Read More