Rubick Field Renovation Project
$765,186
of $972,000 goal
Raised by
67
people in 25 months
Rubick Field Renovation Project Summary
Ron Rubick Municipal Field has a long rich history in Manitowoc dating back to its origin in 1955, a history that resonates with all current community members, and past Alumni of Manitowoc schools. From football to soccer, track and field to cheer, and dance teams to marching band, Roncalli Football and the Manitowoc Lutheran Track Team, many memories have been performed and shared there during the high school years of so many. 
Project Description:
After a multitude of years of competition on this historic community field the grass surface and landscape have taken on an enormous amount of wear and tear.  The worn conditions of the field have become significant and are of concern to the safety of the athletes in our community.  The grass surface is very uneven and there are sinking areas throughout and around the field.  This is causing unsafe playing conditions for all athletic groups using the facility. Additionally, the lighting and sound system is in need of major upgrading. This project is all encompassing and will include the conversion to a turf field, sound system, and lighting.
We are working against the clock to fund this project; our goal is to cut the ribbon for this new field at the first varsity home football game on Thursday, August 17, 2017. In order to have it completed in time we need to reach our project goal by May 15th, 2017. This project has been estimated to cost $972,000 to complete; currently we have a few major donors that will be announced in the coming days. A number of community members have invested countless hours of their time meeting with local businesses, but we have a large gap of funds we still need to fill, in order to complete this project and make it a reality for the fall of 2017 now is the time to reach out to you as members of our community, to ask for your support.
Do you ever wonder where the money comes from that fund the various school programs that our youth are participating in? Most of it doesn't come from the school district or from city funds. It comes from parents, businesses, community members, or alumni, that all have one thing in common, they genuinely care about the future of our youth, the future of our community, the vitality of our school district and communities.
So how do we get the funds we use? That's easy, through the financial support of people like you. As a community member or past alumni, we know you support keeping our youth active & healthy. Would you help us further our efforts with a tax deductible donation of $50, $100, $200 or more?  
Make us proud Manitowoc, now is the time, we know there are thousands of people out there in Manitowoc or Alumni that have moved away, that still have fond memories that are still very alive from your years spent at Rubick Field – donate today, share this page today, tomorrow, and every day for the next month, help us make this happen, make us proud!!
After you've shared this, do your part, and reach further, tell your friends, families, co-workers, teachers and neighbors about the page, and encourage them to donate to make this happen for our youth, and for our community.
You can either donate online through this page or by sending a check or cashier check made out to Manitowoc Public School District Foundation
and mail to: Attn: Ken Mischler 2902 Lindbergh Drive, PO Box 1657, Manitowoc, WI  54221-1657.
*Large donations are encouraged to be handled offline direct with the foundation, if at all possible!
The foundation also offers the ability to spread donations out over a 2-5 year period. Please use the attached form for the Manitowoc Public School District Foundation. For more information, please contact Eric Hoffman or Biff Hanson if you'd like additional information on our organization or its mission. We are a registered 501 (c) (3) charity. Thank you in advance for your consideration, the time is now to show your support.
Follow the fundraising progress and happenings here or on the Facebook page: 
https://www.facebook.com/groups/694688954032989/
Rubick Field Renovation Facebook Page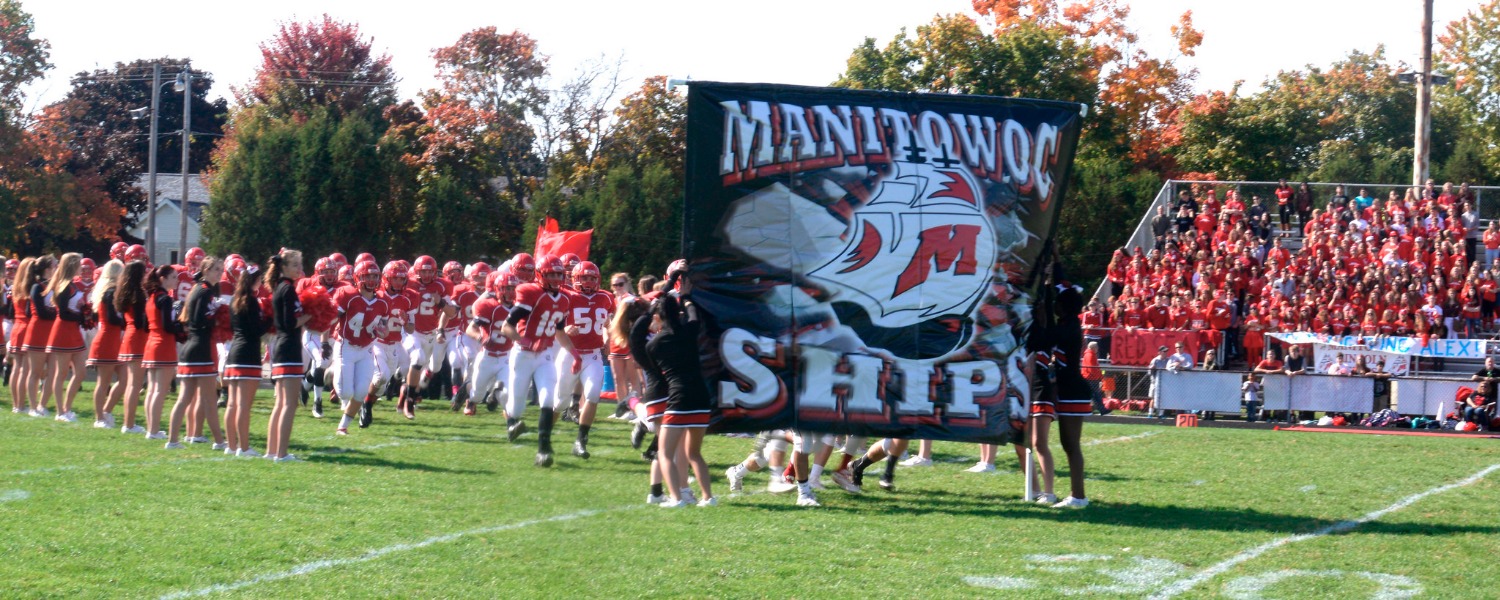 Help make this renovation a reality for the generations to come: 
Make us proud Manitowoc Alumni! 
+ Read More
Update 1
24 months ago
Share
It's great to see the progress that has come to fruition over the last month, we've seen individuals donate, student athletes showing their support, parents donating in their children's names, who will someday play on the field, and a number of businesses in Manitowoc, have really stepped up to show their dedication in a big way to the community of Manitowoc, there are a number of businesses that the committee has met with and were anxiously waiting to hear back from them and hopefully make that good news public. We recently hosted a social at Timeout in Manitowoc, to formally present the project to a number of businesses and individuals in the community, this event was a great success, from this event alone, we were able to add over 100k to our tally for the project. Please continue to socially share the effort, show your own support through donations of your own big or small, they all matter, and challenge others to do the same!!!
+ Read More
Be the first to leave a comment on this campaign.