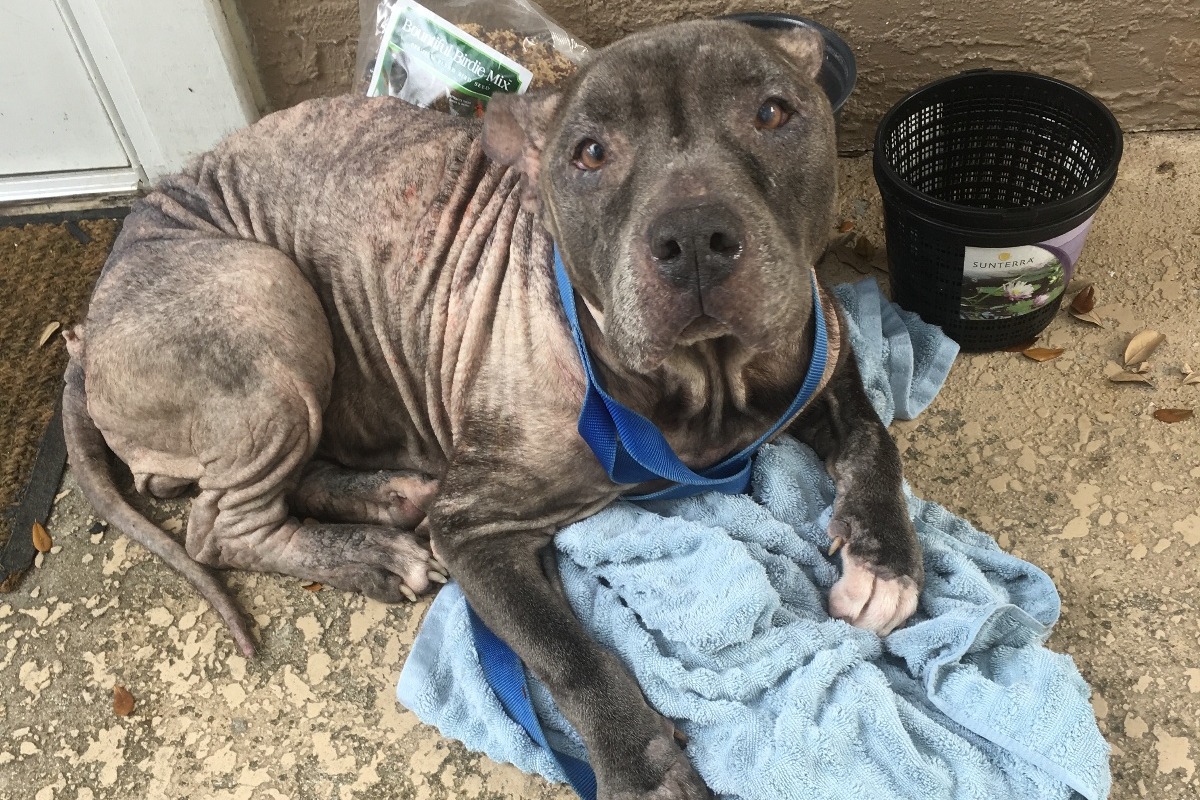 44
4
Lucy's Second Chance
$1,948
of $3,000 goal
Raised by
41
people in 10 months
It all started with a father's day surprise. 

While celebrating Father's Day at the Memoli house on 6/17/18, this horribly malnourished girl came to our front door. Apparently, she had been roaming the neighborhood for days but nobody claimed her. She was absolutely caked in fleas, severe mange, and had multiple bleeding sores. I felt so terrible for her and went outside, not knowing what to expect.  She looked like something straight out of a TV commercial, you know the ones...  

Despite all the torment she had clearly been through, she calmly approached me waging her tail and whimpering softly. My heart sank, and I new my family and I had to do something for this poor girl. We gave her food, water, and she allowed us to bathe her. After removing all the fleas we could, she thanked us and laid down for a rest. She has such a sweet and loving demeanor and listens so well. We could tell that she was someone's dog before by the way she jumped right in the car and laid on the seat as soon as the door was opened, but it is clear she's been fending for herself for a long time.

We have full intentions of nursing her back to health.  We had our first vet visit today (6/18/18) where she has received 12 prescriptions for multiple skin conditions, infections, hookworms, and a severe infestation of heartworms. Her bill was over $600. My father and I dropped the money with no question, because this girl wants to live. She has so much love in her heart and I promise to show her each and every day that she is worth being loved.  

To whoever left this beautiful soul behind, thank you. I feel blessed that she has come into my life. We know that she has a very long road to recovery ahead, but we are willing to help her every step of the way. We pray that she will be able to make a full recovery.

I named her Lucy 

We are hoping to raise funds to continue her aggressive treatments.  My family and Lucy would be so appreciative for any help sent our way for our goal of making her a happy and healthy member of our family.

Thank you for listening to our story.
+ Read More
Update 2
10 months ago
Share
Update: We have been in contact with the vet who quoted us an approximate of $3,000 for the complete rehabilitation of Lucy. As such, I am updating the goal of her go fund me to reflect this new amount. Thank you everyone for your outpouring of support so far! We feel so blessed to have such an amazing group of people behind us!!!
+ Read More
Update 1
10 months ago
Share
Good morning everyone, I've spoken with the vet, and we are working on an estimate of the total costs of Lucy's rehabilitation. For now, I will be increasing her goal to $1,000, as she has a follow up appointment in 10 days and will likely need many more treatments. As soon as I have the estimate of costs, I will update everyone. Thank you everyone for your contributions so far. We feel so blessed and our hearts are filled with so much joy today. Lucy is a strong girl and she wants to fight. We will fight with her to show her that there are good humans in the world
+ Read More
Read a Previous Update