Robin Herle Memorial Donations
$6,719
of $10,000 goal
Raised by
100
people in 45 months

The word "help" has many meanings. By standard definition, the verb means to both provide what is necessary to complete a task, and to rescue.

For my dad, I couldn't do either. He never asked for help unless it was to give a hand in raking up leaves for our 3/4 acre piece of land. Most of the time it came in the form of a command, like, "go even out those rocks" or "take out the trash" or "let's cut this tree down". And his intentions were most often to make us, my sister and I, more grateful for the horses, dogs, pig, goats in our backyard, the presence of good luck in our lives and lack of tragedy we had to endure. The "real world", he liked to reference, was out there and it was his job to prepare us for it. 


My dad grew up with a diagnosis of genius IQ and hyper activity, a time before ADHD was a clinical condition. By most, he was described as difficult and his family did not understand his intentions or intellect. On a day when the window screens from his family home were removed for cleaning, he decided to make a walk-in birdcage (one of many he made in his lifetime) out of the screens. When his father came home from work, he interpreted the masterpiece as mischief and disobedience because his screens were damaged--rather than appreciating the amazing, functional, work of art his 5-year-old had made. So he went on to push more buttons, test more boundaries and receive more punishment than praise throughout his childhood.


After a three-week courtship with my mom, they eloped and had so much fun together they didn't have kids until seven years into the marriage. And the birth of my sister, and later me, were opportunities for my dad to build his self-worth in a new, critical role as a father himself.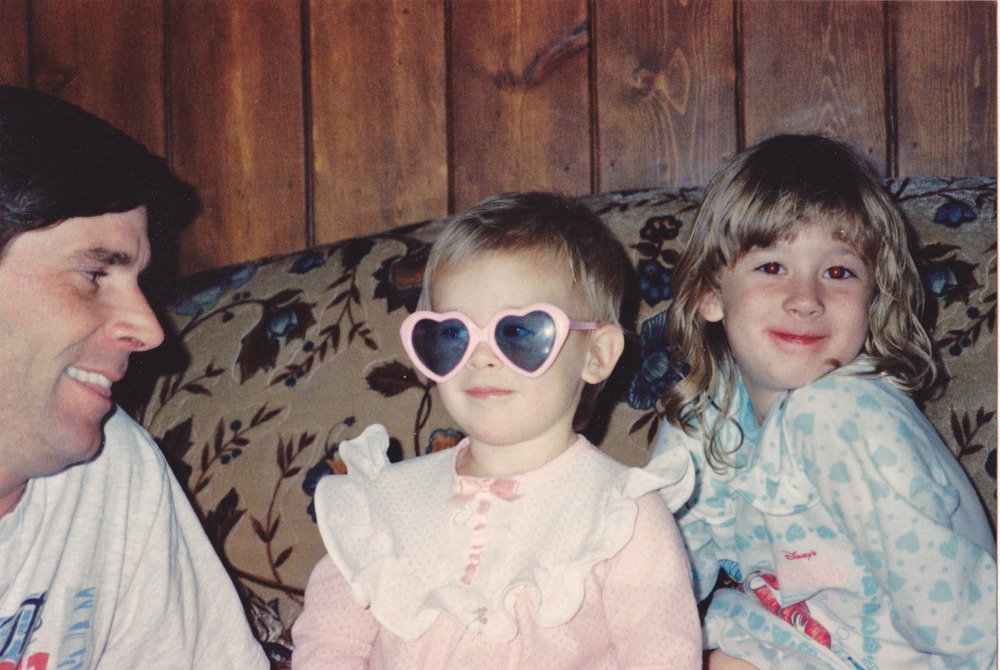 He loved to camp, fish, golf, garden and bring home new animals, what seemed like every month, for us to learn from and love. He cared for pigeons religiously and his involvement with the National Birmingham Roller Club consumed him, leading him to a network of lifetime friends.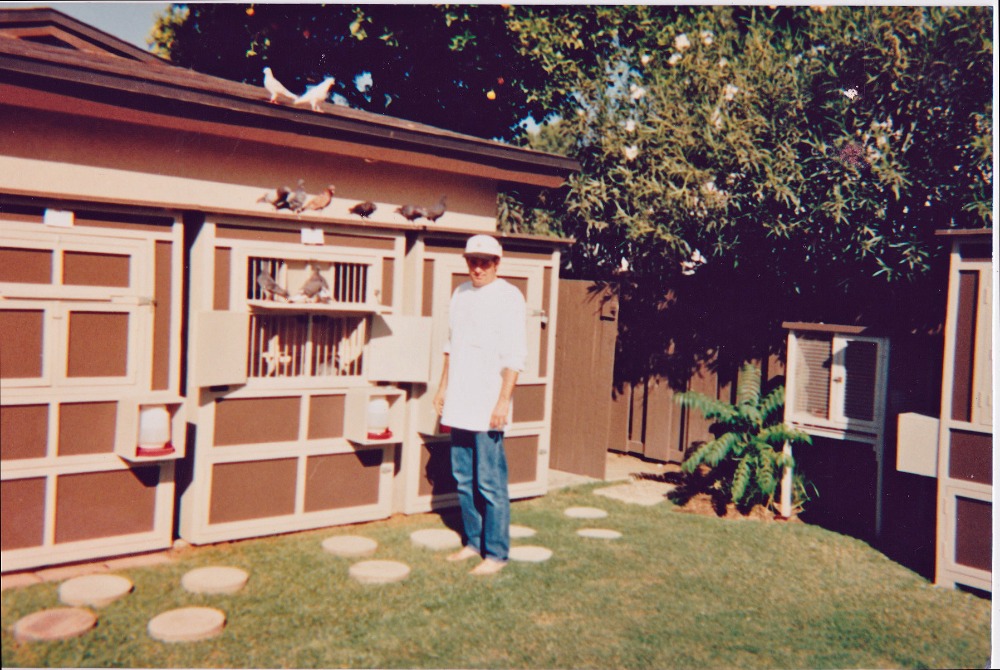 As we got older his fatherly role diminished and arguments, outbursts, happened more frequently, aided by alcohol. At some point, his contact with my mom, sister and I, began to diminish. He had confined himself to one room in the house over five years ago, slowly dragging his things down the steps and into the den and eventually placing an accordion door to block the smoke from his cigarettes from infiltrating the rest of the house. Beyond growing heirloom tomatoes and watching movies, which he often suggested to us, we rarely interacted with him over time. 

But he refused any help. There never came a time when he admitted to having any mental illness or disabilities yet his isolated lifestyle was evidence to a myriad of issues. He rarely, if ever, went to the doctor for physical ailments and I believe he was afraid to ever admit he had any problems. So blame was the game.

On the evening of July 27, my dad took his own life. He tidied up, paid the bills and left no note. For him, this is what he wanted. Finally, he helped, rescued, himself.

We knew he wasn't healthy but there were no options for us to get him any help because he would not admit he needed it. He fought us over it. And had we known that suicide was on his mind, we don't know if we could have ever prevented it. 

But this is common.

Mental illness is so common, it affects 1 in every 5 Americans. Of the 44 million Americans suffering, 60% of them do not get the help they need.

My hope is that through research and availability of services, less people will suffer like my dad.

In lieu of flowers, gifts or personal donations, my family and I would like donations to be made to the National Alliance on Mental Illness in my dad's memory.

NAMI is a national grassroots organization that offers programs to give support to those in need as well as their families. They help educate the public and reduce stigma regarding mental illness as well as advocate for those who suffer.

Please go to  www.nami.org to learn more about mental illness, how to identify and help someone who is suffering. 

For my dad, suicide was his only option. I want this message to spread so that suicide will no longer be the 10th most common cause of death.

Rest in peace Robert "Robin" Morton Herle. 


+ Read More
Update 2
45 months ago
Share
WE DID IT!!

We raised $5002 in three days and I am so so so proud of all my friends, family, friends of family, the strangers who contributed and everyone else in between.

It doesn't stop here. I will continue to keep the campaign open for more contributions and once I get back to NJ/NYC I'll be seeking out the local NAMI office to volunteer my time.

This doesn't give me full closure for my dad's death because hey, it's only been a week and two days, but this helps me and my family so much to move forward. I couldn't help him but I can help others having gone through this and lived through it.

Thank you, thank you, thank you.
+ Read More
Update 1
45 months ago
Share
Wow. I can't believe we've reached this number of donations in a day. I am so grateful to have the support of old friends, immediate family, distant family, east coast friends, west coast friends and even strangers.

My dad would be amazed by this support if he were here and he'd probably be fascinated that such a site even exists in the first place!

Thank you to everyone who has read my dad's story, spread the message and donated. Let's keep the momentum going!
+ Read More
Read a Previous Update
Be the first to leave a comment on this campaign.