Fr. Rob's Army Values/Spirit. Book
$12,200
of $15,000 goal
Raised by
90
people in 16 months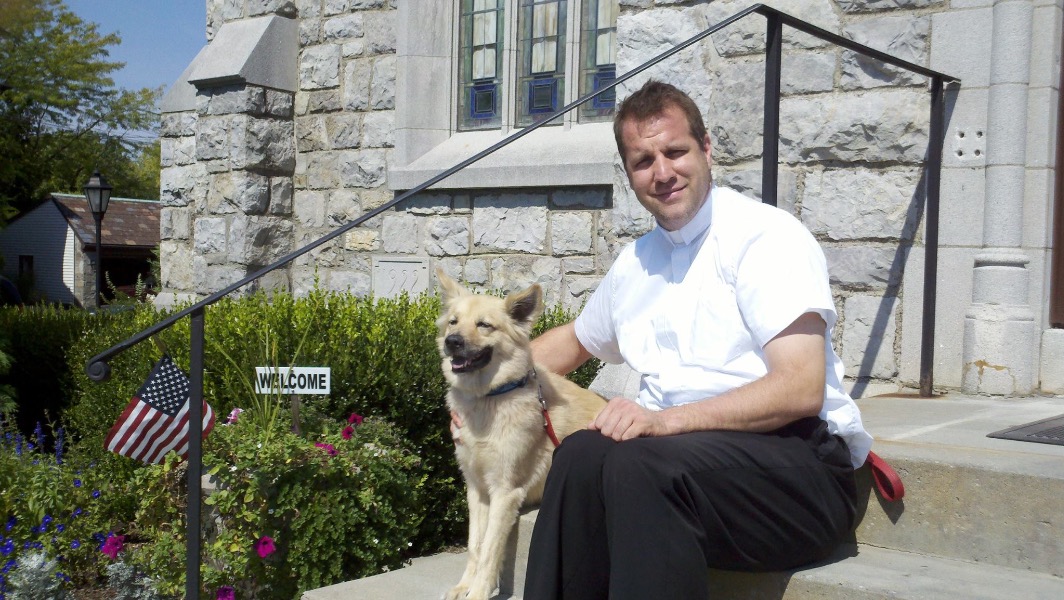 Father Robert Repenning's Army Core Values/Spirituality Book Project
I am a Catholic priest, but for over two years, I have had no parish assignment. I am also a Veteran of
Operation Iraqi Freedom III
, who has been put on
"sick leave"
by the Archbishop of New York because he "has concerns about my
PTSD
." The following is an update of my situation:
The "hold up" to reassigning me back to a parish is because I chose not to submit myself to a Archdiocese chosen psychiatric facility, nor to abandon eleven years of excellent and ongoing psychological treatment at the V.A., both of which are being demanded of me. So, in essence, I have been left to fend for myself in limbo, after 17 years of faithful service as a priest.
I have been at my family home with my Mom. I am receiving half of my salary, however, it is not enough to cover my expenses, which include, helping my Mom with taxes and repairs of our family home of 46 years. The rest of my income has been  withheld by the Archdiocese for the past 13 months, and would  normally have  covered room and board expenses. This was part of my priestly benefits, thus my need for assistance.
All of my ELEVEN doctors at the V.A. are in agreement that my PTSD is in no way a detriment or impediment to my work as a parish priest. In fact, they say I am fit for work as a priest and that my not being able to work and perform my priestly duties is actually harmful to my health! In addition, all of the tests and evaluations my doctors have performed on me support their diagnoses.
Even after providing the Cardinal with all of my medical records, he remains unmoved. My doctors have offered to have telephone conferences with him. No calls have come forth. The Archbishop is unwilling to accept scientific evidence for reasons that he will not discuss with me or my doctors. 
According to the Archdiocesan spokesman, we are at a "stalemate."
It has been quite a while now that my former parishioners were notified in a letter from the Archbishop, that my "sick leave" has been renewed. I have yet to be informed directly of this decision! Also, the Archbishop has yet to respond to an e-mail that I have sent him four time over the course of two weeks, in which, I explained my financial situation and yet, after four e-mails, he still has not responded to my correspondence. 
So that I don't fall behind in my financial responsibilities, which include helping my Mom pay property and school taxes, I have decided that the best way to do so is to use my gifts and talents and do something worthwhile during this time of waiting for the Archbishop to make a decision. I am continuing to work on my book on Army Core Values and Spirituality. It's taking a bit longer than originally anticipated, but it is coming along. As a writer, I was going in one direction, but our dear Lord had other plans and blessedly, is steering me in the direction that He needs me to go in the writing of this book!   
I am a priest and a writer. I have previously self-published
By My Side: The Tikrit Diaries
, written during my 2005 deployment to Iraq, which also has
a companion book of pictures
, available for order. I have also written several books of poetry, available at
lulu.com
and at various booksellers. Recently, a poetic sequence that tells the story of my Iraq deployment,
The Ghostland Ritual
, was completed and is also available .  
Since my current financial state is drastically different that when I was assigned to a parish and to make ends meet while awaiting a new assignment, I am asking for a bit of assistance in the form of sponsorship.
Anyone wishing to make a contribution, will be allowing me to use my priestly gifts in a positive, productive way. The book is in progress and with the new twists and turns, I am hoping to have it completed before Thanksgiving. For those of you who have followed my progress, thank you!
As a sign of gratitude, I will honor those who sponsor the project. Sponsors will be acknowledged in the book for their contribution to this cause. Sponsorship in someone's memory or as a remembrance can also be made.
Anyone making a donation of $100 or more will also receive an autographed copy upon publication as a sign of my gratitude.
As I have been doing, updates will continue to be provided along the way. Stayed tuned and be assured of my continued prayers.
Thank you for your most appreciated assistance and consideration!
About the Book:
The United States Army is renown for its professional Military tradition that pre-dates the Nation it serves. It is fair to say that its actions have had a profound effect, not only on the history of Western Civilization, but on the shape of human society in the world, as we know it. A deeper look at the U.S. Army reveals a rich history, steeped in age-old values which have shaped the Corps as a whole and its actions. When the values of the Army have been adhered to, the Army has been a bright light in some of humanity's darkest moments. It is also true, that when the values of the U.S. Army have been forgotten, great tragedies have resulted.
The Army Core Values of Loyalty, Duty, Respect, Self-less Service, Honor, Integrity and Personal Courage reflect the highest ideals of our National identity. These values are meant to be guiding principles in the life of a Soldier, and in the fulfillment of the Soldier's service.
As an Army Chaplain, the Army Core Values had a two-fold purpose. These values have an instructive value for all Soldiers, but for me personally, they were tools in my work. In times of decision, I found that these values were significant signposts as to how to proceed properly.
As a Catholic priest, I appreciate the Army Core Values as having additional potential, presented to a larger audience. These values can offer tremendous assistance in developing and/or strengthening one's spiritual life. Certainly, the life of a civilian is not exactly the same as a Soldier. However, the similarities far outweigh the differences. The spiritual life often seems, by its very essence, difficult to gauge in concrete terms. Yet, with slight adjustment, anyone can apply these values in one's daily life and begin to see, in more concrete terms, spiritual growth and maturity.
+ Read More