Riley's Way Foundation
$2,453,890
of $1.0M goal
Raised by
65
people in 10 months
http://rileysway.org/The Riley Sandler Memorial Foundation was established on August 19, 2014 by Mackenzie and Ian Sandler to honor the life of their nine year old daughter Riley Hannah Sandler.Riley was a magical child and a joy to her family, friends and the world.  Riley was set to enter fourth grade at the Nightingale-Bamford School and, on the last night of her first year as a Freshman Girl at Timber Lake Camp, Riley went into respiratory arrest and died on August 18, 2014. To honor Riley, our mission is to carry her spirit and love of life forward by instilling her kindness, caring, compassion and empathy in other children.  We think of her as the truest of friends who loved helping people. Through her foundation, we will honor this legacy by taking direct action to help children in need as well as supporting children facing major obstacles reach their full potential. Our goal is to create an operating foundation that actively touches the world with its work.  While we still do not know exactly what happened to Riley, Mackenzie and I decided from the beginning that her foundation would focus on her life, not her death.  As a result, the foundation is not about fighting a particular disease but rather is focused on how we can take forth our magical girl's life to make the world a better place.    We want everyone to know about Riley, to understand how special she was and to understand why we decided immediately that we must find a way to salvage good from this horrific tragedy, that Riley's dreams must be fulfilled, tragically not by her but rather through her foundation.
Donations can be made on this site or made directly to the foundation at:
Riley's Way Foundation
30 Third Avenue, Room 848
Brooklyn, NY 11217
Due to a technical issue, the number of Facebook shares does not reflect the thousands of people who have thoughtfully and generously shared this page with others.  All previous Facebook shares still exist, but the number to the right is not accurate.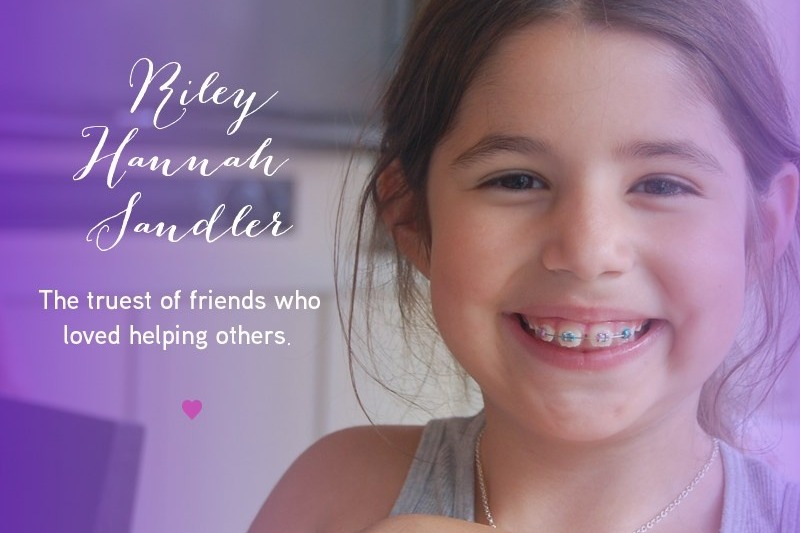 * This fundraiser was initially held on a now closed site called YouCaring. YouCaring joined GoFundMe, and this GoFundMe is a record of the original fundraiser.
+ Read More